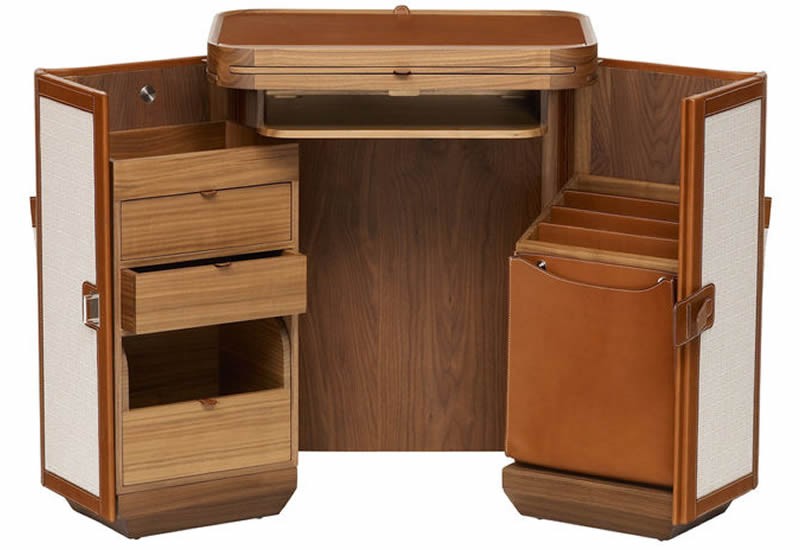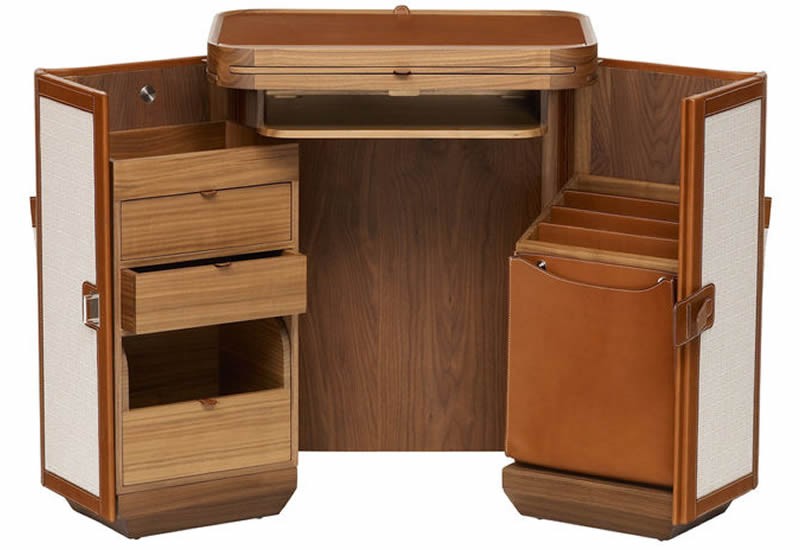 Last April at the Milan design fair, Hermès uber-luxury French Maison unveiled a folding desk that closes up in to a trunk like piece of
exclusive furniture. The vintage mini desk suggest a leather trunk evoking past luxuries, depositing the work tools of our era – tablets and smartphones. The three-part design features adjustable bookstand, pull-tabs and handles.
The $60,000 Coffre à Lutrin portable desk in caramel-colored leather and canaletto walnut is a part of eight-piece collection of art furniture with multiple functions, each designed by Philipe Nigro for Hermès. Les Necessaires d'Hermès is a collection of eight valet stands, tidies and occasional seating performing several functions.
"The idea was to think about really useful, quotidian objects that you use maybe without thinking that you are using them. Nothing exists that is similar on the market" Philippe Nigro told nytimes.
"It's an object you have to discover," added the designer.