Chopard launches first E-boutique
Chopard watch and jewelry house launched first e-commerce boutique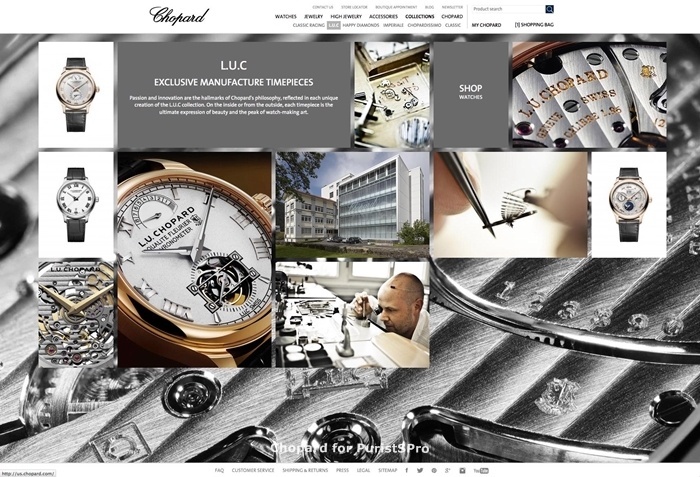 Chopard luxury Swiss watch and jewelry house is selling online to consumers, a step towards luxury e-commerce that other luxury homes hesitate to make. Developed with the primary goal of increasing brand awareness, Chopard's first e-commerce boutique was launched in the US market only and serves as the pilot program for other global markets to follow suit in the future, announced the luxury house.
"The watch and jewelry market has changed dramatically in the past four or five years thanks in great part to the rise of social media, and we aim to be on the forefront in all realms, including luxury e-commerce," says Marc Hruschka, Chopard USA President and CEO.
The site is geared to reach consumers in major metropolitan cities that do not have a Chopard boutique or retail partner in their region.
"In many instances in the luxury world, customers want to see and touch the watches and jewelry before they buy it," says Hruschka. "It is already clear to us that when we enter a market with a brick-and-mortar store, where we have retail partners, they benefit from the increased awareness; the same is true of this situation. We believe that retail partners and our boutiques will benefit from the halo effect of the increased brand recognition the site will generate."
Completely owned, operated and fulfilled by Chopard in America, the e-boutique is product oriented. Approximately 650 product references will be available for purchase at the e-boutique, with prices that range from just over $100 for accessories, to more than $65,000 for specialty jewelry and timepieces. Product  includes the brand's best sellers and iconic collections such as Happy Diamonds, Imperiale, Classic Racing, L.U.C, haute joaillerie, and a host of specialty pieces and exclusive limited editions. With such breadth of selection, self-purchase or gift shopping becomes seamless for busy consumers.
Additionally, Chopard's e-boutique incorporates editorial content about the brand's rich historical roots, its cutting-edge haute horlogerie prowess, and visionary design processes.