Thai hotel brews up coffee from elephant dung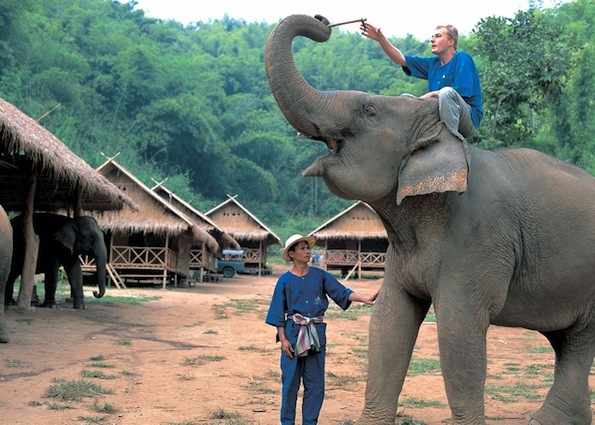 Thai-based Anantara Hotels group, Thailand's premier Elephant Resort, offers its guests a rare opportunity to get up close and personal with the gentle giants through a particularly smooth cup of coffee.
The Black Ivory blend put on sale by the upmarket hotel chain is made from coffee beans digested and excreted by the jumbo beauties. The coffee from elephant dung is sold at around $50 for two cups, the "naturally refined" coffee costing around $1,100 per kilogram, a similar price as Kopi luwak, a coffee passed through the civet, a tree-dwelling mammal native of Philippines, Vietnam and Indonesia.
"Research indicates that during digestion, the enzymes of the elephant break down coffee protein. "Since protein is one of the main factors responsible for bitterness in coffee, less protein means almost no bitterness," the Thai-based hotel group said in a statement.
The digested coffee berries are sun-dried by the elephants trainers called "mahouts" at the hotel's elephant rescue centre in Thailand's north. The Elephant Camp at Anantara Golden Triangle Resort & Spa is designed along the lines of the traditional mahout's villages found in the hills of Northern Thailand in the days when logging employed the majority of Thailand's elephants.
Anantara Hotels, Resorts & Spas is a luxury resort and spa operator based in Bangkok, Thailand, with a currently portfolio of 14 resorts operating across Asia Pacific and the Middle East, with its spa brand expanded into Africa.
The Anantara brand is part of Minor International Plc, a hospitality and leisure company based in Thailand with approximately 30 properties in a portfolio also including the Four Seasons, Marriott Resort & Spa, alongside the 4MSpa international spa brands – Mandara, Anantara, Aequalis and the individually Tailored Spa collection.