Lamborghini Gallardo LP550-2 Hong Kong 20th Anniversary Edition Revealed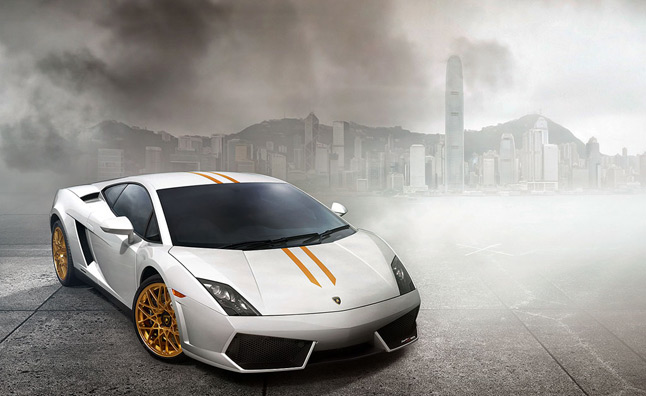 Kingway Cars, the official Lamborghini dealership in Hong Kong specially commissioned an ultra-limited edition of Lamborghini Gallardo to celebrate Lamborghini's 20th anniversary in Hong Kong.
Similar to the Super Veloce China Edition, Gallardo LP550-2 Hong Kong 20th Anniversary Edition or HK20 for short is limited only to 8 units sold on the Hong Kong luxury car market. But the special features can be achieved also via Lamborghini's Ad Personam program that has a wide range of possibilities for a personalized style of the interior and exterior of the cars.
The LP550-2 HK20 eight models are finished in Bianco Monocerus, a solid glossy white shade that is rolling on mat gold finished Cordelia cross spoke wheels with the side sills finished in black to contrast nicely with the white bodywork. The standard rear wing found on the Gallardo is also finished in mat black on the HK20 model, which is also the shade used for the brake calipers by the way.
Naturally the HK20 limited edition has some bespoke items only available on these 8 cars, like the mat white top, HK20 crest on the front spoiler and rear bumper, mat gold stripes, mat black rear spoiler, mat black side sills and mat white exterior rear view mirrors, while on the inside we are welcomed by a very nice combination of black alcantara and leather with black stitching in the amazing looking Q-Citura pattern.
The base of the HK20 is the Gallardo LP550-2, so we still get a 5.2-liter V10 engine that delivers 550hp. In rest, the performance of the HK20 remains untouched. More about Kingway Cars and Lamborghini cars in Hong Kong here.