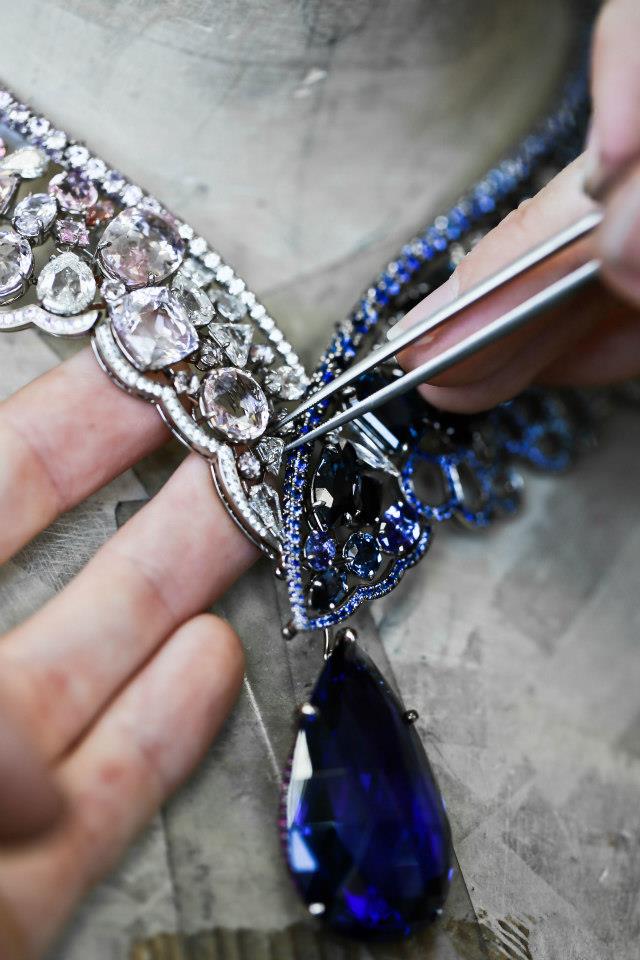 935 working hours, 10 types of precious stones, 1'551 precious stones, 372 carats of precious stones, of which a 69-carat pear-shaped tanzanite were used by Chopard to create the Belle necklace, a Disney-inspired work of art. Symbolizing love and the changing shades of life, Belle is the highlight of Chopard's Disney Princess Collection which incorporates earrings and a ring with an exquisite round-shaped pink spinel.
Chopard have collaborated with Disney and Harrods, to design jewelry pieces inspired by the iconic Disney Princesses, showcased exclusively at Harrods, from November 2nd until the end of December.
These lavish earrings – dreamed up with Belle from 'Beauty and the Beast' in mind – feature magnificent pear- shaped and briolette-cut tanzanites.
The ring, with an exquisite round-shaped pink spinel, beautifully completes the High Jewellery set from the "Disney Princess Collection".  What better way to commence the festivities than with an enchanting High Jewellery collection.