Capture that high summer feeling.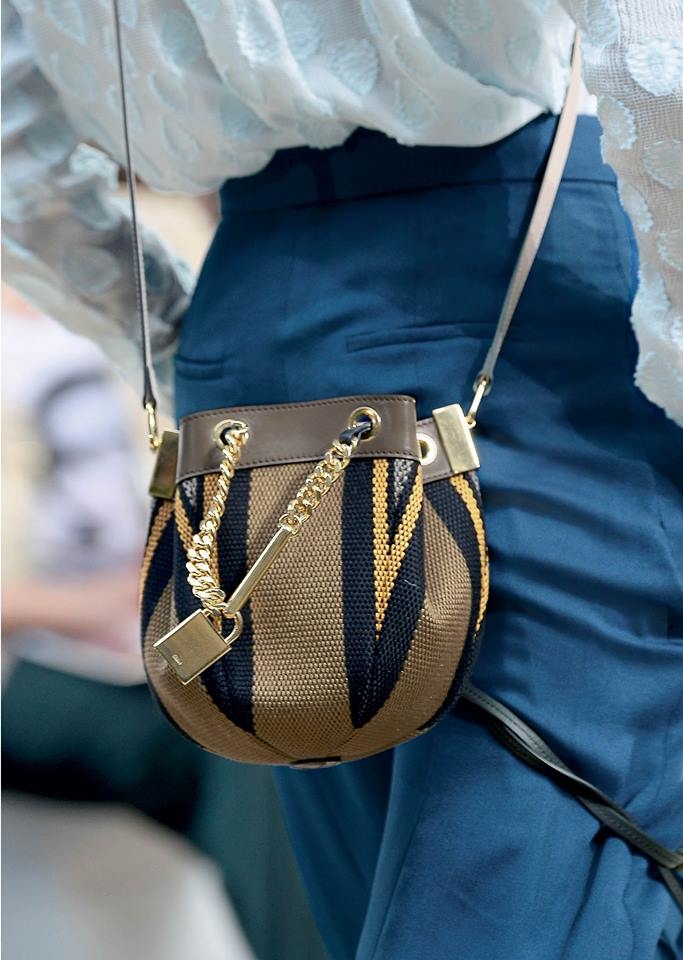 Full of modern exoticism, the Chloé summer runway collection transports you to distant shores, conjuring thoughts of burning sand dunes and glowing skin.
A rich and luxuriant palette of Persian blue, matte dessert khaki and crisp graphic white is flecked with shimmering metallic jacquard while fluid, long line dresses with trailing hems bring signature lightness.
Uncover unique hand-blown glass pendants and bracelets, and play with the new mini bags worn across the body, swinging from hip-length chain straps for a cool and carefree spring attitude.