Gold demand in China is expected to rise up to 30 percent this year
China – the largest jewellery market for the third consecutive quarter.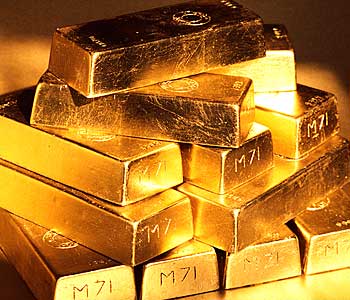 Global gold demand in Q1 2012 was 1,097.6 tonnes, down 5% from the high demand levels seen in Q1 2011, according to the World Gold Council's Gold Demand Trends report. This decrease was largely to be expected given the introduction of import taxes in India and high gold prices. Demand for the quarter was underpinned by increased demand in China, where it is expected to rise up to 30 percent this year, making it the world's largest gold market.
"China and India have seen continuing economic growth and whilst China's economy is expected to slow, it will nonetheless surpass the rates of growth in the West. As we previously forecast it is likely China will become the largest source of demand for gold in 2012," said Marcus Grubb, Managing Director, Investment at the World Gold Council.
"This growth story also extends to other emerging market economies and is reinforced by central banks' continued buying of gold, as a diversifier and a preserver of national wealth. The current picture of the gold market is diverse and not withstanding a flight into US dollars and treasuries near term, we believe the fundamental reasons for investing in gold today remain very strong and compelling," added Marcus Grubb.
The main highlights from the report are as follows:
China's investment and jewellery demand reached 255.2t up 10% on the previous year's levels. Investment demand recorded strong growth with a quarterly record of 98.6t, up 13% from Q1 2011, demonstrating investors' continued need to preserve wealth amidst ongoing concerns over inflation. Jewellery demand in China also increased significantly to 156.6t, accounting for 30% of global jewellery demand making China the largest jewellery market for the third consecutive quarter.
Gold demand in India was affected in Q1 2012 by a number of factors; a new tax on gold jewellery, two increases in the import duty for gold and weakness and volatility in the rupee. Jewellery demand fell 19% to 152.0t from Q1 2011. Investment demand was down 46% from the previous year at 55.6t. In May, the government withdrew the new tax on jewellery and the market is already responding positively.
Central banks across the globe continued the now established trend of net purchasing with demand in Q1 2012 reaching 80.8t. Demand was driven by Eastern Europe with Russia and Kazakhstan adding to their holdings and accounting for a substantial amount of the purchasing. Mexico's central bank made the largest single purchase of 16.8t. The main driver for this demand by emerging market central banks is the need to diversify their holdings.
First quarter demand for ETFs and similar products totalled 51.4t, equivalent to a value of US$2.8bn; in stark contrast to the first quarter of 2011, when the sector witnessed net outflows.