Barneys digital experience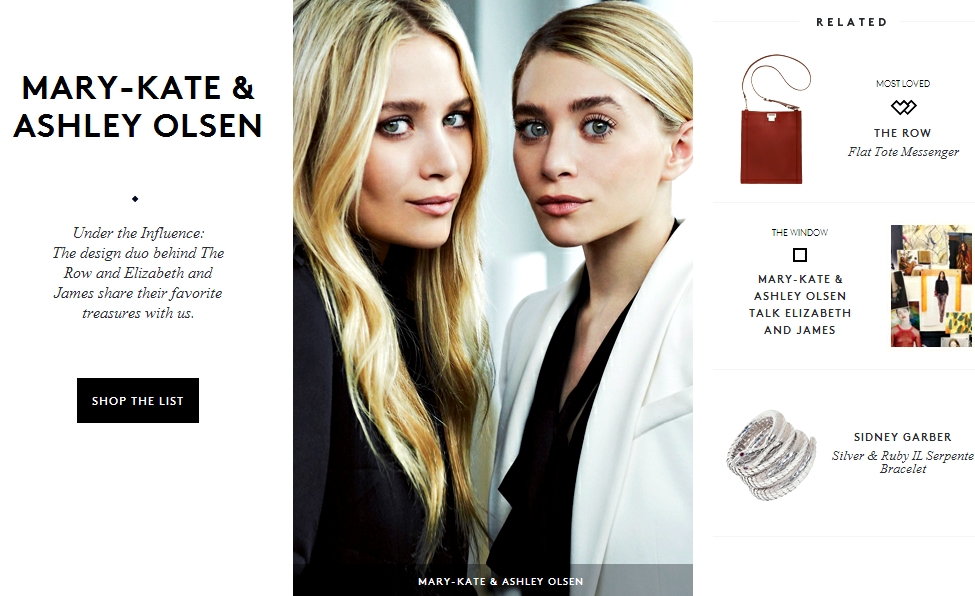 Luxury specialty retailer Barneys New York introduced a new "Favorites" tool on its redesigned website. The "Favorites" allows users to browse, follow, and be inspired by "Lists" that have been created by Fashion Influencers and featured on the Barneys.com homepage. As part of the site's launch, several fashion influencers have created and shared their own "Lists". Among them are: fashion Designers Mary-Kate Olsen & Ashley Olsen: actor and author Julianne Moore and her stylist Leslie Fremar, blogger Jane Aldridge from Sea of Shoes, stylist Keegan Singh, photographer Rachael Chandler Guinness & her husband, Creative Director Tom Guinness, fashion Designers Katie Holmes & Jeanne Yang, chefs Melia Marden from The Smile & Michael Chernow from Meatball Shop.
Barneys has revamped its site with new architecture and product categorization. Customers are also able to use filters such as New Arrivals and Most Loved (when multiple users select an item as one of their Favorites, it becomes designated as a Most Loved or "trending" item).
Barneys is a luxury specialty retailer with flagship stores in New York City, Beverly Hills, Chicago, Seattle, Boston, Dallas, San Francisco, Las Vegas, and Scottsdale.