Paul celebrates once again an icon of Swiss design.
Shop curiosities: Paul Smith's pen.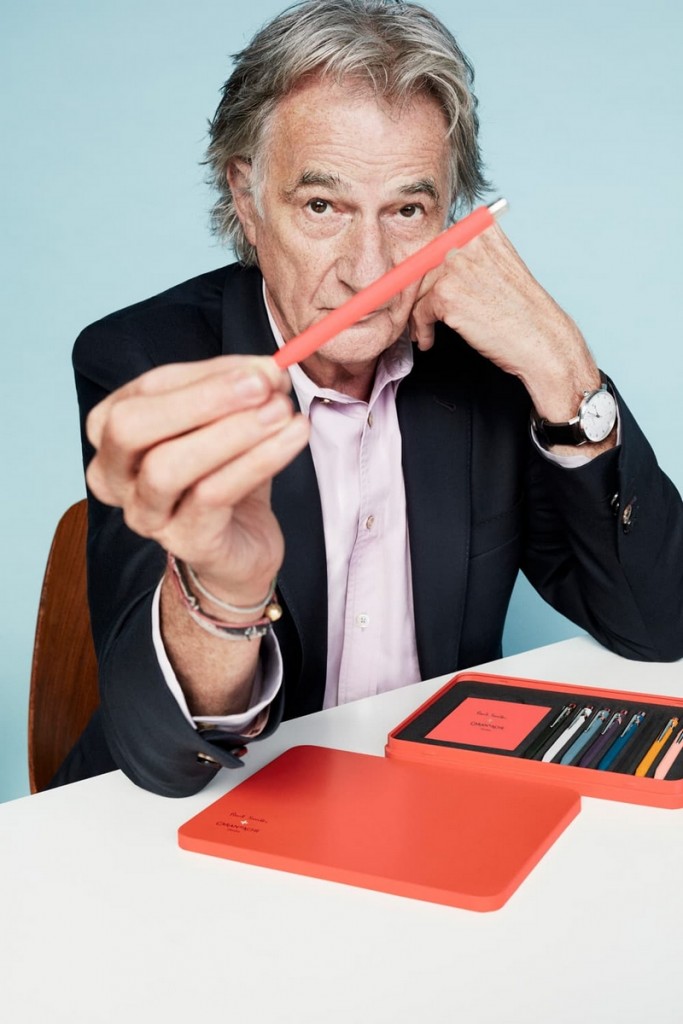 2016 has been a busy year for Paul Smith with the launch of a mobile game, a book and a series of collaborations large and small. Paul Smith and Caran d'Ache continue their colourful collaboration with a second edition of eye- catching pens, plus a special 8-pen collector's box set.
With its famous hexagonal body and its ultra-thin case, the Caran d'Ache 849 has been regarded as a design classic since its release in 1969.
A regular user of Caran d'Ache's '849' pen, Paul Smith first teamed with the Swiss manufacturer to create the pen in new exclusive colours to commemorate the company's 100th anniversary.
"I've been using Caran d'Ache pens for a very long time", says Paul.
"So when they asked me to help them celebrate their special birthday last year by working together on some designs, I was delighted to accept. I'm really pleased to be working with them again on some new pens, this time the colours take inspiration from one of my famous stripes."
For this second edition, Paul has borrowed colours from the signature Artist Stripe that appears throughout the autumn/winter 2016 collection.
Experience also the Google Arts & Culture and British Fashion Council's #BritishFashion legacy exhibition in virtual reality at Paul Smith's Mayfair, London shop. Paul's even designed a limited edition Google Cardboard too.