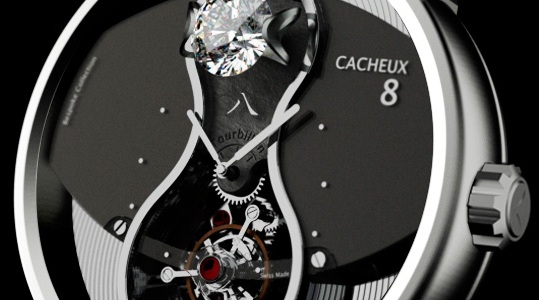 In 2012 designer Fabien Cacheux opened his own Haute Horlogerie house that became known thans to Galibier GT concept watch. For Fabien Cacheux' latest luxury creation, the artist was inspired by the figure eight – the lucky number in Chinese culture.
"The figure eight is also a symbol of final balance, in Asia, it represents, 8 beams of the law Boudhiqu, 8 rules of the "Chou-King" way, 8 Ministers of the Chinese Empire, 8 petals of the lotus, 8 pillars of the sky, 8 cardinal points," says Fabien Cacheux in a statement.
Cacheux 8 tourbillon possesses a power reserve of more than 120 hours, an exceptional duration in itself for a tourbillon which, here, is delivered by one and a single barrel.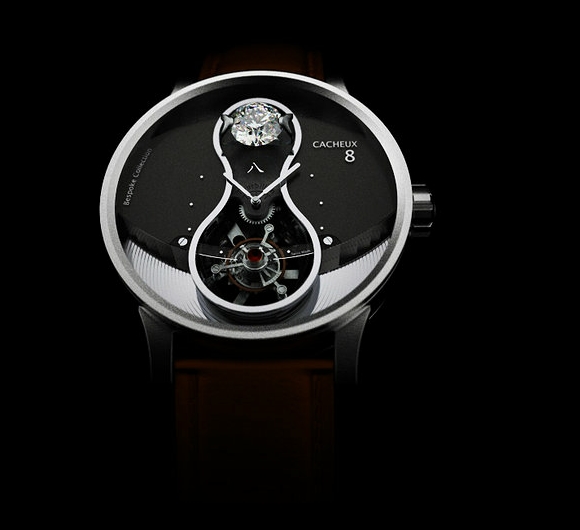 This very limited series with only 8 numbered timepieces is a very great tribute to the figure 8, this white golden figure 18 carats is centered on the dial the magnificent buckle of which hands, by their movement, finalize characterizing this figure. These some numbered timepiece crystallize around them an impressive number of figure 8 :
– 8 timepieces only all over the world
– 88 grams of white gold 18 carats
– 8 carats diamond
– Golden figure 8 in 18 carats in the center of the dial
– Symbol " ba " on the dial and on the crown
– 8 months of achievement