The most beautiful models rely not only on physical aspects, but become successful entrepreneurs by involving in businesses tangent with fashion and beauty industries. Brands like Gisele, Moss and Klum remained on wave despite the turbulence of the recession. Looking at this list we must thank Brazil for the extraordinary garden of succesfull models. Victoria's Secret has been credited with launching many of the today top models. Last but not least should be mentioned that an important role in the discovery of these beauties had the providence and lucky encounters with people working in the industry.
Gisele Bundchen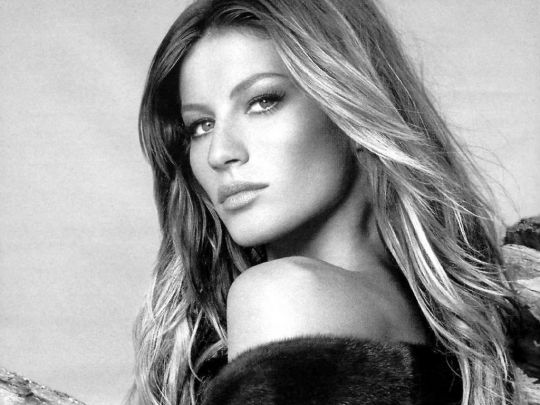 Brazil! What a hot and a beautiful dream! From Brazil comes a river of top models. Brazilian Gisele Bundchen manages, through investments in her own brands (sandals Ipanema by Gisele) and collaborations with over 20 internationally renowned brands,
to retain the highest paid supermodel title. Gisele's name comes from a region in southern Brazil with a population descended from Germans. Even the mother status was not an obstacle to make in one year 25 million dollars from advertising contracts,
$1.5 million being donated to the Red Cross Haiti.
Alessandra Ambrosio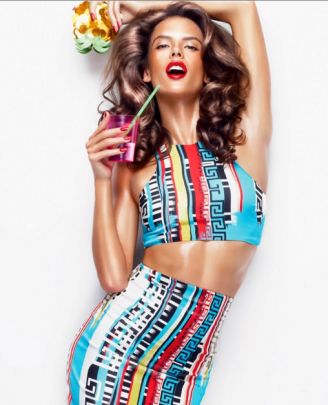 Alessandra comes also from the realms of Brazilian sambadrom, where people sing, dance and play soccer all day long, and people seem more beautiful. Alessandra's face has the "ambrosia" effect – the food of the gods with miraculous properties.
Besides modeling, Alessandra Corine Ambrosio is known for her extensive charity work and partnerships with luxury fashion brands like Louis Vuitton, Prada and Moschino.
Heidi Klum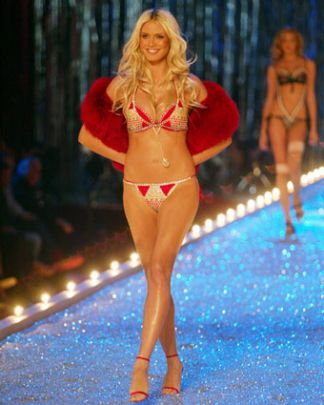 Heidi Klum made headlines in her early career posing for a swimsuit range. From then until now Heidi and realized that the top positions among the highest-paid models can not be achieved only by modeling. Heidi Klum successfully sells sandals, jewelry
and perfumes. In addition Klum is a star in TV series and advertising campaigns for Diet Coke, Volkswagen, McDonald's and LG. Besides the above activities Heidi is the happy mother of four.
Kate Moss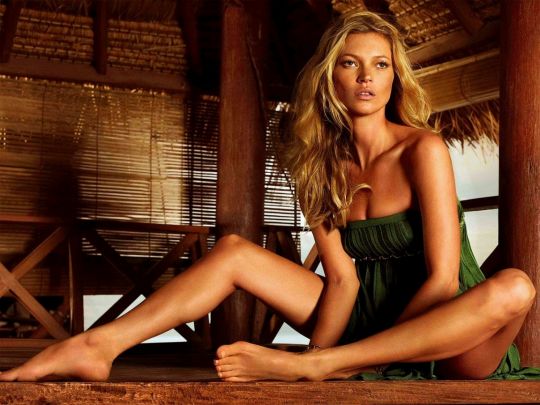 Despite the publicity around ups, but mostly downs of his life, Kate Moss remains one of the most influential figures in the global fashion. In addition to public appearances, Kate Moss handle design, perfumes, collaboration with Versace, Longchamp, David Yurman and many others.
Natalia Vodianova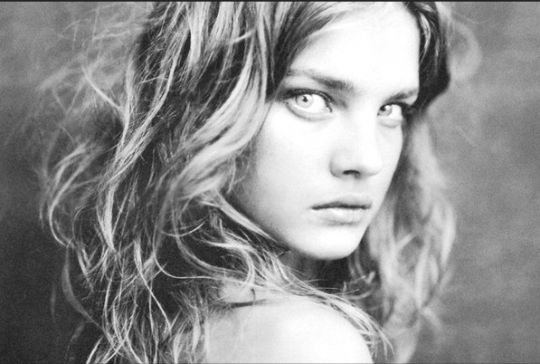 Natalia Vodianova has a thrilling movie life with a very sad beginning but a happy development. Vodianova has gone from a childhood of abuse to the image of Gucci perfumes, Etam lingerie, Guerlain and Calvin Klein perfumes. Vodianova has achieved considerable success as a runway, editorial and advertising campaign model. To date, Vodianova has walked in more than 175 runway shows for U.S. and European based designers' ready-to-wear and haute couture collections.
Karolina Kurkova
The Czech with green eyes born on February 28, 1984 has found fame in the role of a Victoria's Secret Angel, being declared the 2002 VH1/Vogue model. Karolina Kurkova was born in Decin, Czechoslovakia, to Josef Kurka, a well-known Czech basketball player, and a Slovak mother. By chance Karolina's beauty and height were noticed by a family friend, who sent some photos to a modeling agency in Prague. The first visit to Milan changed definetly Kurkova's career.
Naomi Campbell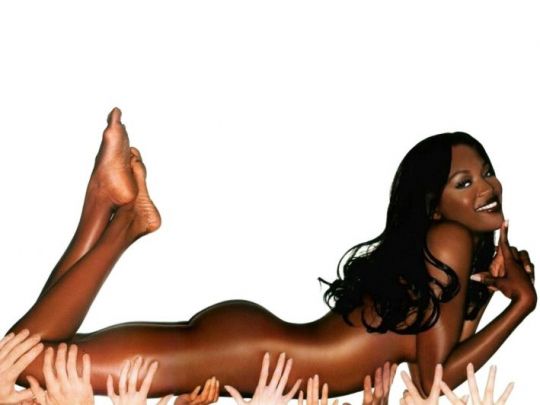 Naomi Campbell's sculptural beauty resist the test of time. Her ebony beauty is due to Jamaican and Chinese roots. "Is This Love" (by Bob Marley) video from 1982 was the first public appearance of Naomi. She remained in history as the first black model to appear on the cover of Time Magazine, French and UK editions of Vogue Magazine. The British top model is currently a constant presence at charity galas.