Arguably the most important courtier of the 20th century, Robert Piguet's extraordinary talent lives on in the essence of his iconic parfums. Beginning in the 1940's, Piguet's collaborations with famed perfumer Germain Cellier gave way to Bandit, Fracas, Visa and Baghari. Today, Robert Piguet Parfums continues to create fragrances that are as exceptional as the women and men who wear them.
A beautiful new star is Born this summer … "Nuit Velours" de Robert Piguet made its official debut at Selfridges of London. This creamy, sumptuous and gently decadent fragrance has been inspired by the beauty of treasured memories that lye within the hearts of us all. An intoxicating blend of pink pepper oil, rose, violet, vanilla absolute, sandalwood and musks. Tempation awaits…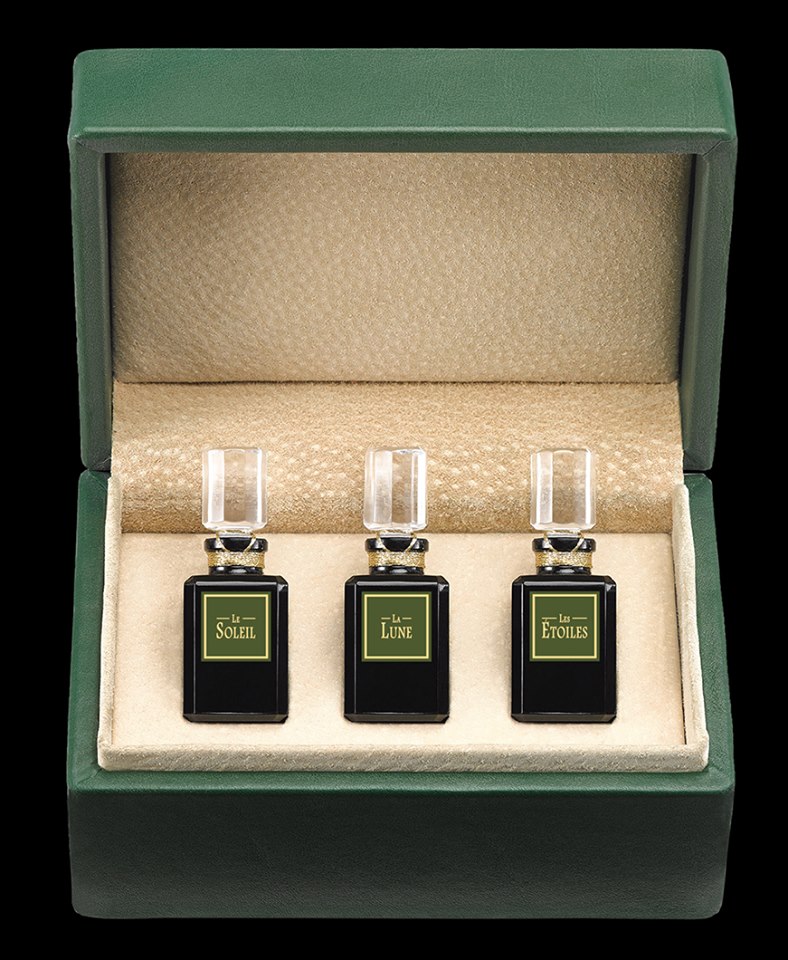 On July 11th, Robert Piguet Parfums launched "Les Celestials de Knightsbridge" exclusively at Harrods of London. A set of 3 new fragrances inspired by Heavenly Bodies and offered in an unctuous and highly luxurious oil formulation. Each accord has unique characteristics and offers unprecedented intensity. Experiment with each or all to create your bespoke aura; the possibilities are infinite. Presented in vintage style Piguet parfum flacons, and housed in a hand-finished Florentine Leather box. "Les Celestials de Knightsbridge" is a LIMITED-EDITION of 100 pieces only.