Maurice Lacroix and Wallpaper* Magazine: back again for another impressive design journey.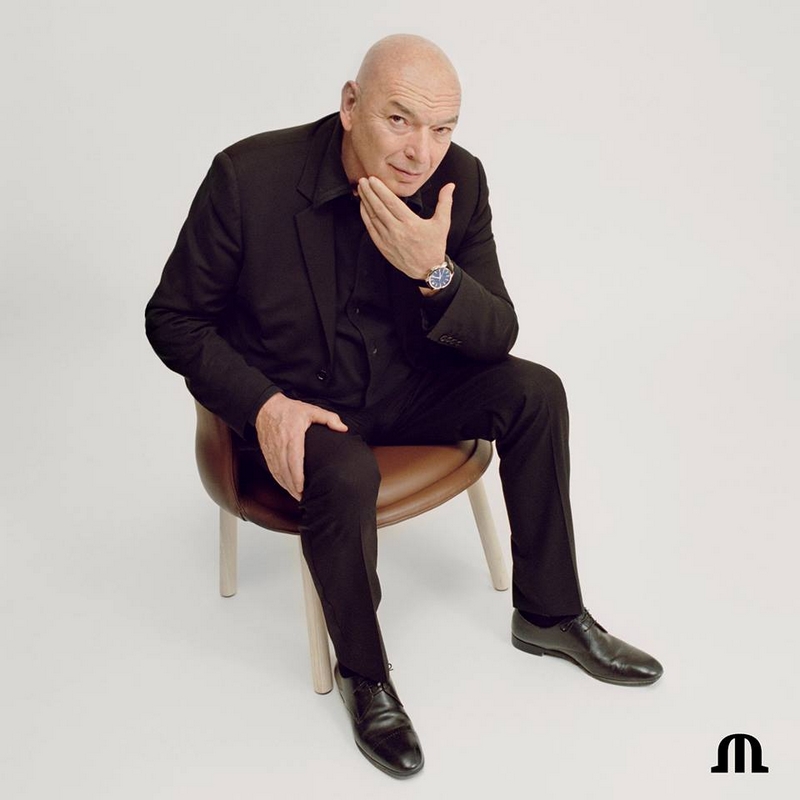 A few years ago, Maurice Lacroix decided to partner with Wallpaper and embarked on an exciting adventure which consisted of reinventing the Pontos watch thanks to the participation of outstanding designers. The informed reader will remember that in 2009, product designer Gwenaël Nicolas, industrial designer Arik Levy and fashion designer Neil Barrett redesigned the "Pontos Decentrique GMT" watch. All the proceeds went to charities chosen by the artists.
The newest chapter of our fruitful partnership with the world's top global design magazine Wallpaper* was revealed in the magazine's latest issue.  This year, it will be legendary architect Jean Nouvel and star designer Oki Sato, of Nendo, who will have the honour to reinterpret the Pontos Day Date. The  Pontos collection is a subtle mix of Swiss Savoir Faire and high-tech material. Its pure aesthetic perfectly combines craftsmanship and design. The time is now for Jean Nouvel and Oki Sato, two designers from different generations and approaches to their work, to lead Pontos to uncharted  territories.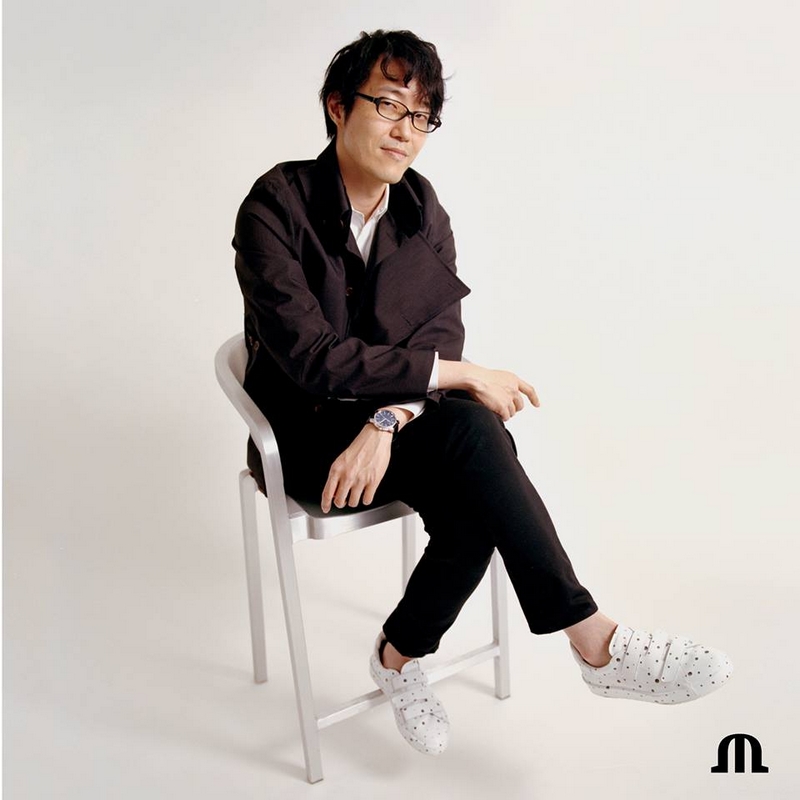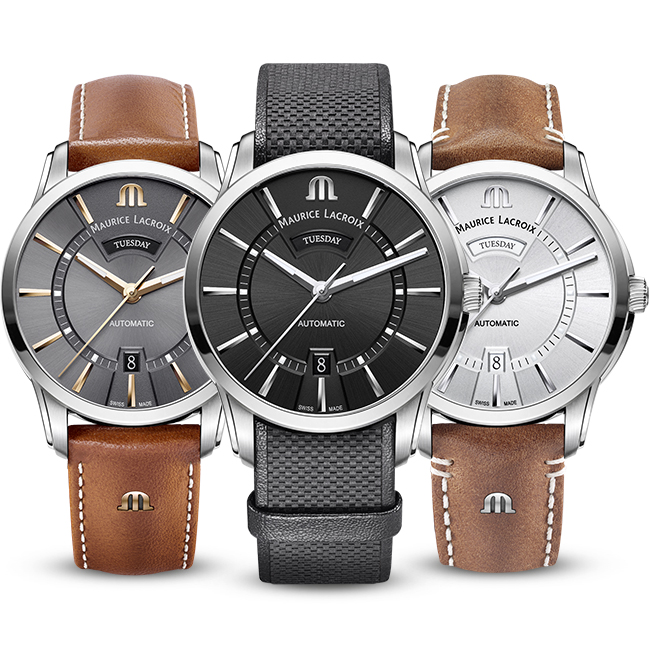 In some areas of life, we can be confronted with too much information. This is not the case with the Pontos Day Date which presents the day and date via  two apertures, imparting information in a clear, simple to understand format. Again, the water resistance of this timepiece has been increased to 10ATM. For those customers seeking a vintage appearance for their Pontos Day Date, the 'Origin gold-brown' leather evinces a classical air. This strap is crafted of  the finest Italian calf leather and processed according to traditional methods. Another option is the 'Juchtenleder' strap, made of smooth, semi-matte leather  with hazelnut tones and delightful patination. It provides a stylish accompaniment to the Pontos Day-Date.
Sleek Black & Silver Moments
In addition, the Pontos Chronograph and Pontos Day Date models are available with the new embossed calf leather strap, which embraces modernity with
its eye-catching grid motif and fascinating texture. Alternatively, for those would-be wearers seeking a retro nod to La Dolce Vita, Milanese bracelets are
also available.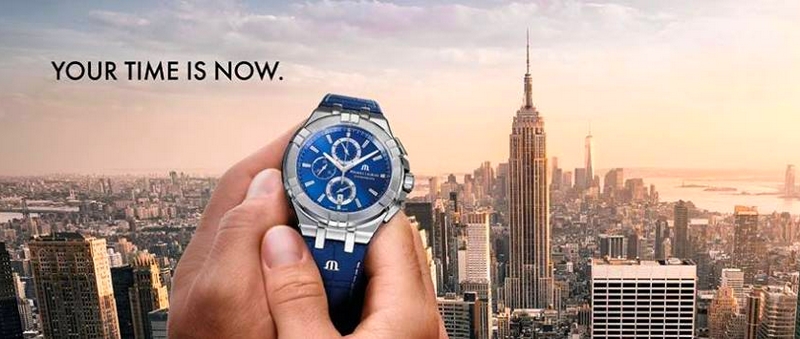 This week, Maurice Lacroix announced "YOUR TIME IS NOW – SOCIAL MEDIA CONTEST from July 20th to August 22nd.
Each week, Maurice Lacroix will invite social media users to take a photo of an iconic spot of their city and post the photo on either Facebook or Instagram  using @MauriceLacroix and #CityContest.
After 7 days, Maurice Lacroix will select 4 photos among all the photos posted by users and add a Maurice Lacroix AIKON watch and logo to the visuals.  The visuals will then be posted by Maurice Lacroix asking followers to select their preferred photo by commenting on the post and writing the number of the  photo they prefer. The photo with the greatest amount of comments will win the contest. Maurice Lacroix will then post the name and photo of the winner. In the comment, Maurice Lacroix will ask the winner to send a private message with their  contact details so that the AIKON can be sent. The exact same process will occur 4 times as one winner will be selected each week.