Balmoral Bespoke, the newest pram from Silver Cross, presented at Harrods.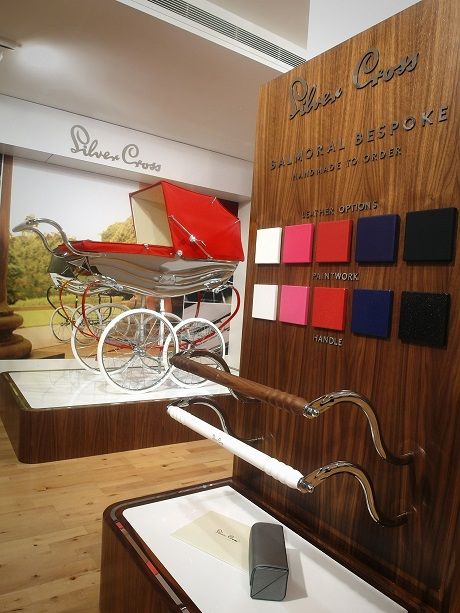 Purveyors of the finest prams since 1877, Balmoral is the original coach-built baby carriage. With its now-famous bouncing suspension, William Wilson's design has been favoured by royalty from the United Kingdom to Monaco.
This August, the British buggy manufacturer presented Balmoral Bespoke, the newest pram from Silver Cross and its most expensive pram yet. This limited edition presented exclusively at Harrods features a hand-stitched leather hood and matching apron.
To create your perfect Balmoral Bespoke, choose one of five colours for the hood and apron – Red, White, Black, Navy or Pink – then select any one of the same colours for the chassis. Complete the customisation with the solid wood handle, available in a white or walnut finish.
Each luxury pram is also personalised, with two individually engraved plaques – one featuring your child's name and the second showing the pram's limited edition number.
Finally, every Balmoral Bespoke comes with an exclusive hand-signed certificate featuring your child's name, the
pram's individual number and date of manufacture.