Internationally famous designer Karim Rashid merges the design and supercars worlds in a new collection new collection of furniture created in cooperation with Automobili Lamborghini by Riva 1920.
The result unveiled at Salone del Mobile 2017 is a range of furniture inspired by Lamborghini, coming from the meeting of two brands able to link excellence and passion.
Each piece of furniture is characterized by sinuous and stylish shapes, appealing through its fine workmanship and the quality of natural and genuine materials, such as walnut solid wood and black leather.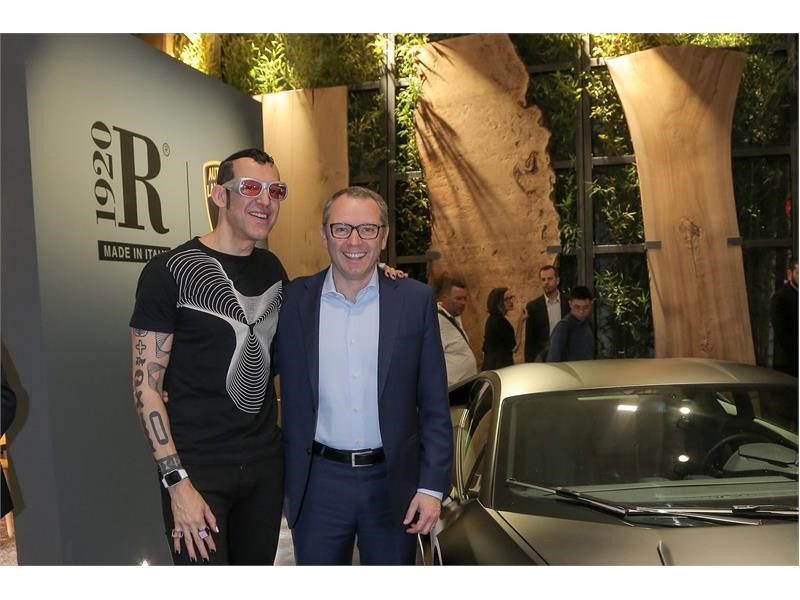 KLIP – it is characterized by smooth flowing lines and consists of a top made of solid wood and drawer fronts covered with leather. It is equipped with a practical chest of drawers composed of three drawers assembled with dovetail joints and lateral groove for opening.
FINESSE – made of solid wood, it is characterized by asymmetrical supports in curved and shaped plywood covered with leather, in which are fitted six shelves made of solid walnut, 5cm thickness.
KLUTCH – upholstered chair, covered in leather with visible stitching and sinuous and enveloping forms, with a shaped structure made of solid wood.
DYNAMIK – Sofa with wooden shell with support shelf running along the entire perimeter. Unique cushions for seat and back characterized by visible stitching.
SPEED – Table completely made of solid wood with table top made of glued lists and smoothed edges, characterized by an asymmetrical leg with base positioned laterally.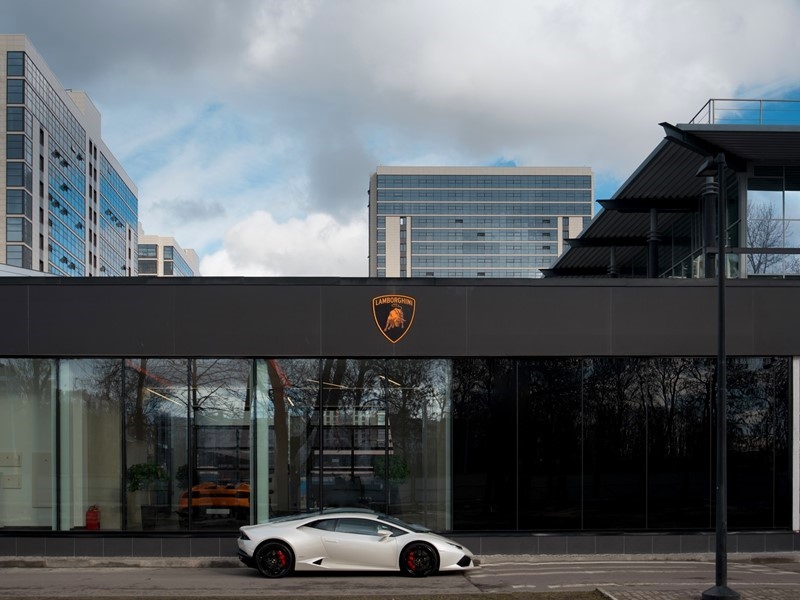 Lamborghini opens first showroom in Saint Petersburg, Russia
Last week, Automobili Lamborghini officially opened its brand new showroom in Saint Petersburg in the presence of Stefano Domenicali, Chairman and Chief Executive Officer of the company. Highlight of the event was the unveiling of the Lamborghini Huracán Performante, which recently broke the Nürburgring Nordschleife track record for a production car (6:52.01).
Lamborghini Saint Petersburg is after Moscow the second sales point and the first dealership in russia with the new Lamborghini corporate design. With the launch of the SSUV Urus by 2018, russia will increase its importance as a market for lamborghini, and the new showroom is set to enhance the brand's image in the region.