Ayrton Senna exhibition at the Lamborghini Museum in Sant'Agata Bolognese. Every race car ever driven by the Brazilian champion is on display, from his debut outing to his tragic accident, heightening the appeal of the "Ayrton Senna."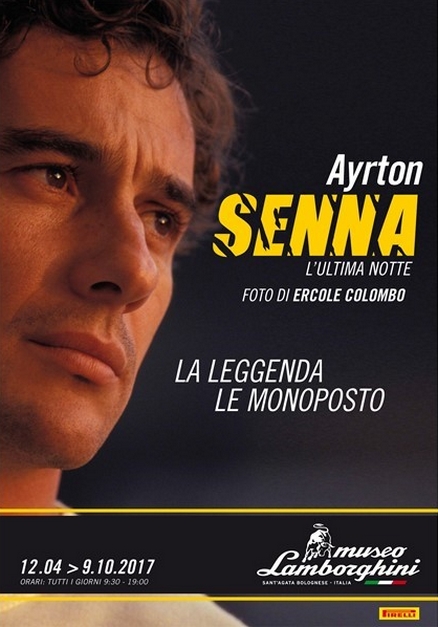 Lamborghini Museum at Sant'Agata Bolognese is hosting a special exhibition from 12 April to 9 October exploring the life of F1 champion Ayrton Senna, to commemorate his 1993 test drive at Estoril in a McLaren fitted with a Lamborghini engine.
The exhibition brings together for the first time all the race cars driven by Ayrton Senna, and the history of Senna the man as well as the champion, through a moving series of photographs that trace his life.
It is not widely known that the unfortunate Brazilian champion would have had a different fate if the result of a secret test, conducted in September 1993, had had a positive outcome. The test was arranged to try out the Lamborghini F1 V12 engine on Senna's McLaren. The result was exciting, and the driver would have switched immediately. But the negotiations fell through, and he decided to go to Williams. Unfortunately.
What remains, however, is that episode and the white McLaren like in the test, with its Lamborghini engine at its side, on display in Sant'Agata along with the Williams, Lotus JPS, Toleman, and the Formula 3 and Formula Ford cars, and even the kart of his debut.
The pictures, displayed all around the cars, tell the story of Senna's life, up to his last night in Suite 200 of the hotel where he was staying the night before the Gran Prix held on that fateful day of 1 May 1994.
The exhibition will run alongside Lamborghini Museum's permanent collection. The new Aventador S and Huracán Performante, holder of the Nürburgring race track record, will also be on display to mark the occasion.