'Modernist Cuisine' releases home edition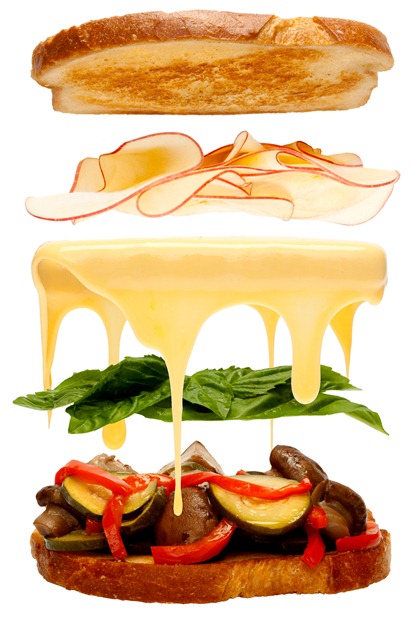 "Modernist Cuisine The Art and Science of Cooking" writers are releasing a new version for the home cook, based on stunning cutaways and cross-sections of foods and kitchen equipment and step-by-step photos for most recipes.
Nathan Myhrvold, Chris Young and Maxime Bilet are coauthors of the encyclopedic six-volume set Modernist Cuisine, which immediately became the definitive reference for the food revolution. Now Myhrvold and Bilet have produced "Modernist Cuisine at home" –  a lavishly illustrated guide for home cooks, complete with all-new recipes tailored for cooking enthusiasts of all skill levels.
The authors have collected in this 456-page volume all the essential information that any cook needs to stock a modern kitchen, to master Modernist techniques, and to make hundreds of recipes. The book includes a 230-page, waterproof Kitchen Manual that reproduces every recipe in a separate, portable companion. Drawing on the same commitment to perfection that produced Modernist Cuisine, Modernist Cuisine at Home applies innovations pioneered by The Cooking Lab to refine classic home dishes, from hamburgers and wings to macaroni and cheese. More than 400 new recipes are included, most with step-by-step photos that make it easy to bring dining of the highest quality to your own dinner table.
"Although we kept Modernist Cuisine in the title, this new book is not a condensed version of its predecessor. If you want to learn about food safety, microbiology, the history of foie gras cultivation, or hundreds of other topics, Modernist Cuisine is still the book to turn to," says the authors.
The book focuses on cooking equipment, techniques, and recipes. Part One details tools, ingredients, and cooking gear. Equipment once available only to professional chefs or scientists is now being manufactured for the home kitchen; the writers encourage you to try it. But they also show you how to get by without fancy appliances, such as how to cook fish sous vide in your kitchen sink and how to cook steak in a picnic cooler.
Part Two contains 406 recipes, all of which are new. In some cases, we took popular Modernist Cuisine recipes— Caramelized Carrot Soup (see page 178), Mac and Cheese (see page 310), and Striped Mushroom Omelet (see page 148)—and developed simpler versions. In general, the food is less formal; you'll find recipes for Crispy Skinless Chicken Wings (see page 254) and Grilled Cheese Sandwiches (see page 318).