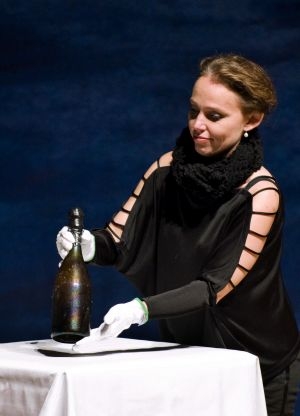 200-year-old champagne salvaged from a Baltic Sea shipwreck is again going under the hammer. Six bottles of Juglar, four bottles of Veuve Clicquot and one bottle of Heidsieck & Co will be auctioned off this week in Finland.
A bottle of Veuve Clicquot from the same shipwreck was auctioned in 2011 for a record-setting 30,000 euros ($37,400).
A total of 145 bottles from the champagne houses of Veuve Clicquot, Heidsieck & Co and the now-defunct house of Juglar were rescued from the wreck, according to the Aaland Islands provincial government, quoted by AFP. Champagne expert Richard Juhlin has attested to the high quality of the champagne, which has preserved its taste thanks to ideal conditions at the bottom of the Baltic Sea.