Heritage and history meet at 2017 Retromobile.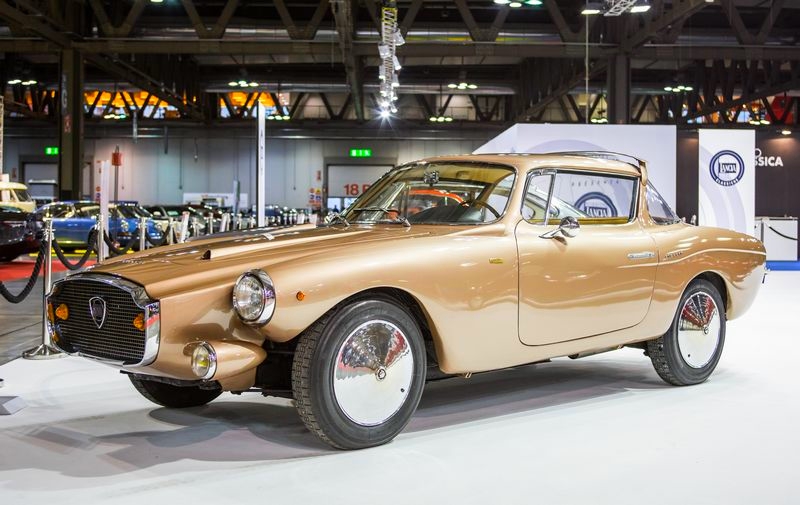 FCA Heritage, the department of Fiat Chrysler Automobiles responsible for promotion of the historical legacy of the Italian brands in the Group, will be present in the Salon Rétromobile in Paris (8-12 February 2017). This year, boosted by the continuing success of previous years, Retromobile will be held in pavilion 1, 2 & 3, the largest and most prestigious hall at the Porte de Versailles Exhibition Centre, Paris.
In 2017, FCA Heritage, the department of Fiat Chrysler Automobiles responsible for highlighting the historic legacy of the Italian brands in FCA, will be participating for the first time at Salon Rétromobile, to be held in Parc des Expositions at Porte de Versailles in Paris this coming 8 to 12 February. For one of the major European events dedicated to the classic car and motorbike, FCA Heritage will be showcasing eight collection-standard models of the Fiat, Abarth, Alfa Romeo and Lancia brands on its entirely new 300 m2 exhibition stand. This stand will reproduce the very distinctive atmosphere of service garages in the Fifties.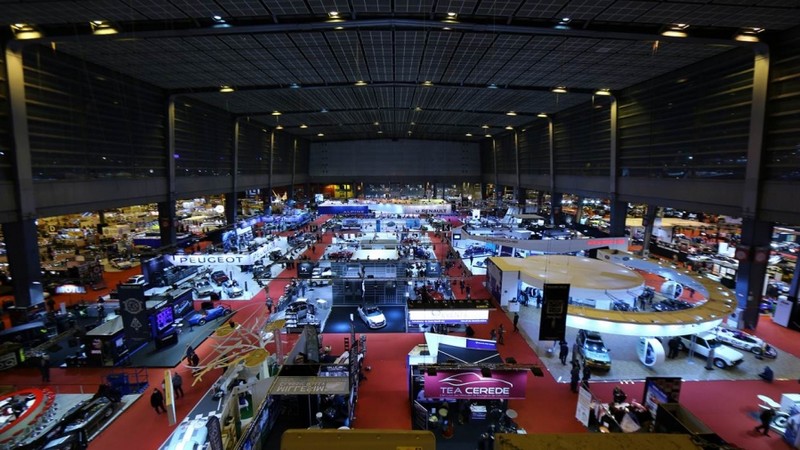 Each brand will be exhibiting two classic vintage cars, in each case matching a standard production model to its prototype, or to a derivative from a limited production run. The public will also be able to admire the rarity value of some unique prototypes, such as the Alfa Romeo 2600 SZ Prototipo from 1963, the Lancia Loraymo from 1960 or the Abarth 1000 Monoposto Record, and to rediscover classic production versions such as the Alfa 2600 Sprint from 1962, the Lancia Flaminia Coupé from 1958 or the Abarth 1000 Bialbero from 1963. For its part, Fiat will be showcasing a Fiat 500 D from 1964 and the popular and extremely rare Gamine version from 1968 developed by Vignale. A way of remembering that this year, 2017, marks the 60th anniversary of the mythical 'yoghurt tub'.
The Abarth 124 spider, a new model that perfectly embodies the sporty spirit and technological excellence of the scorpion brand, will also be displayed prominently on the exhibition stand.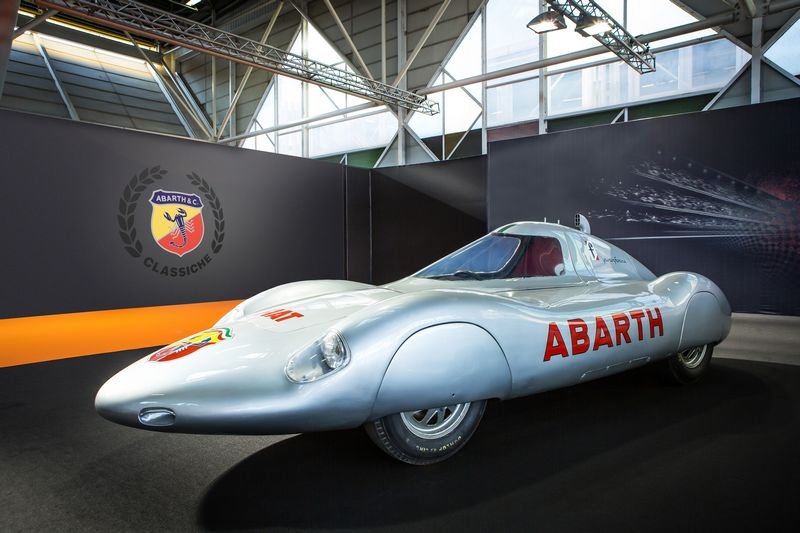 Exhibited models:
Alfa Romeo 2600 Sprint (1962)
Alfa Romeo 2600 SZ Prototype (1963)
Nuova Fiat 500 D (1964)
Fiat 500 Gamine (1968)
Lancia Flaminia Coupé (1958)
Lancia Flaminia Loraymo (1960)
Fiat Abarth 1000 Monoposto Record (1960)
Abarth 1000 Bialbero (1963);
New Abarth 124 spider.