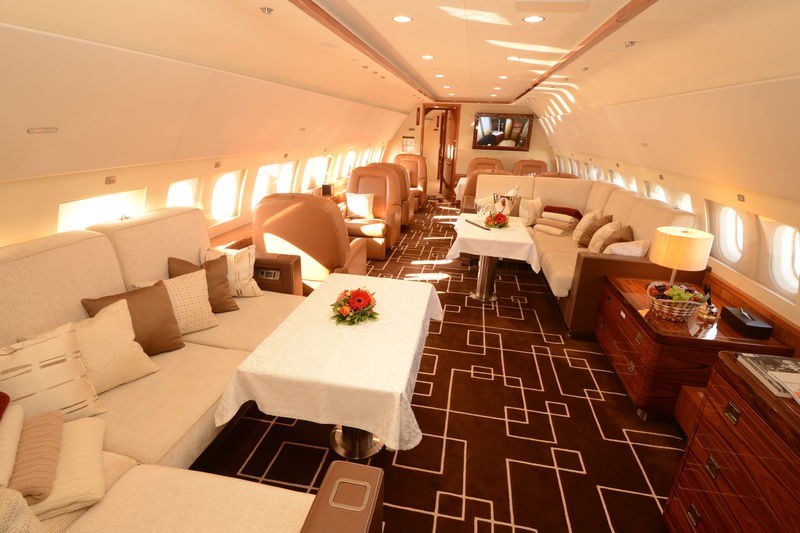 Airbus Corporate Jets exhibited an ACJ319 at the ABACE show in Shanghai. It is the first time at the show for the MJet ACJ319, which is certificated to seat 19 passengers, is available for VIP charters, and features a cabin with three conference/ lounge areas.
"Business aviation is to companies and governments what airlines are to the global economy, excelling at bringing people together to drive growth and benefit communities," comments Airbus Chief Operating Officer, Customers John Leahy, "and Airbus corporate jets, with their more modern designs and greater passenger- capacity, excel at driving business aviation."
The ACJ320 Family, of which the ACJ319 is part, has the widest and tallest cabin of any business jet while being similar in size externally, and inspired the new ACJ320neo Family.
Capitalising on new-generation engines and Sharklets, the new ACJ320neo Family offers a leap forward in range, better passenger comfort and a 16 per cent fuel-saving.
The resulting ACJ319neo will fly eight passengers 6,750 nm/12,500 km, equivalent to 15 hours flying, while the ACJ320neo will transport 25 passengers 6,000 nm/11,100 km, or 13 hours.
Firm orders for the ACJ320neo Family already stand at eight aircraft, comprising two ACJ319neo and six ACJ320neo aircraft. Deliveries of the ACJ320neo will begin in the last quarter of 2018, and those of the ACJ319 in the second quarter of 2019.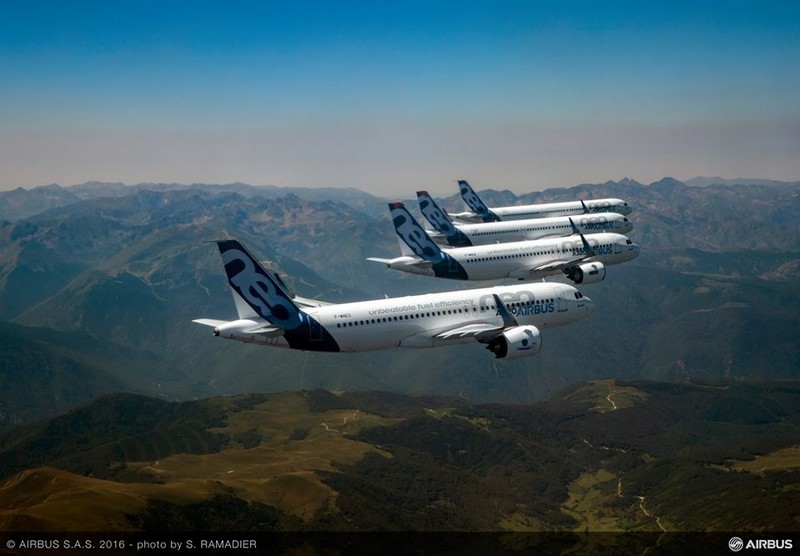 Airbus offers corporate jet versions of all of its aircraft family. This includes the A350 XWB – the world's most modern widebody and the first Airbus aircraft with a carbon fibre fuselage and wings. The corporate jet version features pre-installed Easyfit attachments to simplify cabin-outfitting.
With more than 17,000 orders and over 500 customers and operators, Airbus has one of the largest support networks in the world, serving its corporate jets as well as its airliners. Airbus corporate jet operators also benefit from dedicated services – including a "one call handles all" C4you service, customised maintenance programmes and an ACJ Service Centre Network.
More than 180 Airbus corporate jets are in service on every continent, including Antarctica.
Last September, Airbus unveiled the Melody cabin concept for the ACJ320neo Family. The Melody cabin provides a unique experience by combining harmonious curves inspired by nature with unrivalled space, which allows passengers to take their lifestyles to the sky in a quiet and comfortable environment.
Different cabin zones – which can be closed off for privacy – allow for greater freedom of movement in surroundings that display special design touches, including cabin walls dotted with an attractive honeycomb pattern to echo the carbon fibre materials used in the corporate jet's construction.
Located in the jet's forward section is a homely kitchen, as well as lounge with a 65-inch curved television screen – the largest available in an Airbus corporate jet.
For superior in-flight relaxation, the Melody provides guests with a modern home-cinema featuring a large- screen television with subtly designed loudspeakers in the ceilings for the best acoustics.