Cartier le style et l'histoire at the Grand Palais.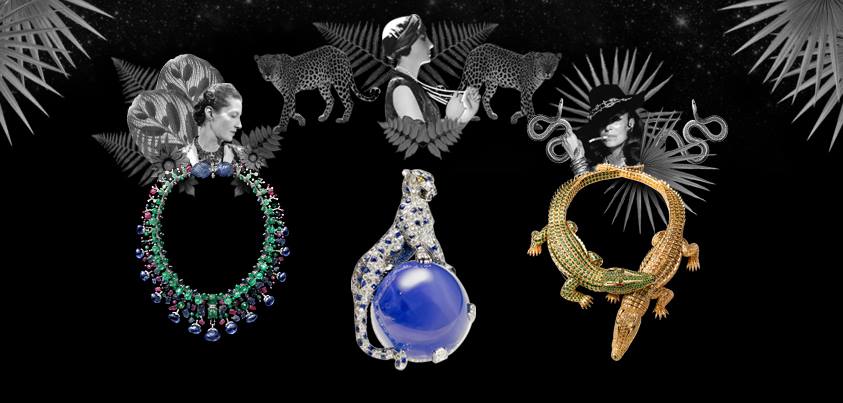 534 pieces from the Cartier Collection, 16 private loans, 104 loans from museums and institutions, 294 documents
from the Cartier Archives, 28 tiaras and 18 mystery clocks will be displayed in the prestigious Salon d'Honneur
room at the Grand Palais from December 4, 2013 to February 16, 2014. This is the first exhibition of this scale to
be held in Paris since the Cartier retrospective at the Petit Palais in 1989. Cartier is showcasing an exceptional selection of tiaras and mistery clocks invented in the 19th century by the illusionist Jean-Eugène Robert-Houdin.
One of the highlight of the exhibition are the precious tiaras revealing the history of royal houses of the world. Kings and princesses all over the world have commissioned their platinum and diamond circlets from Cartier. These tiaras reflect the jeweler's inspirations.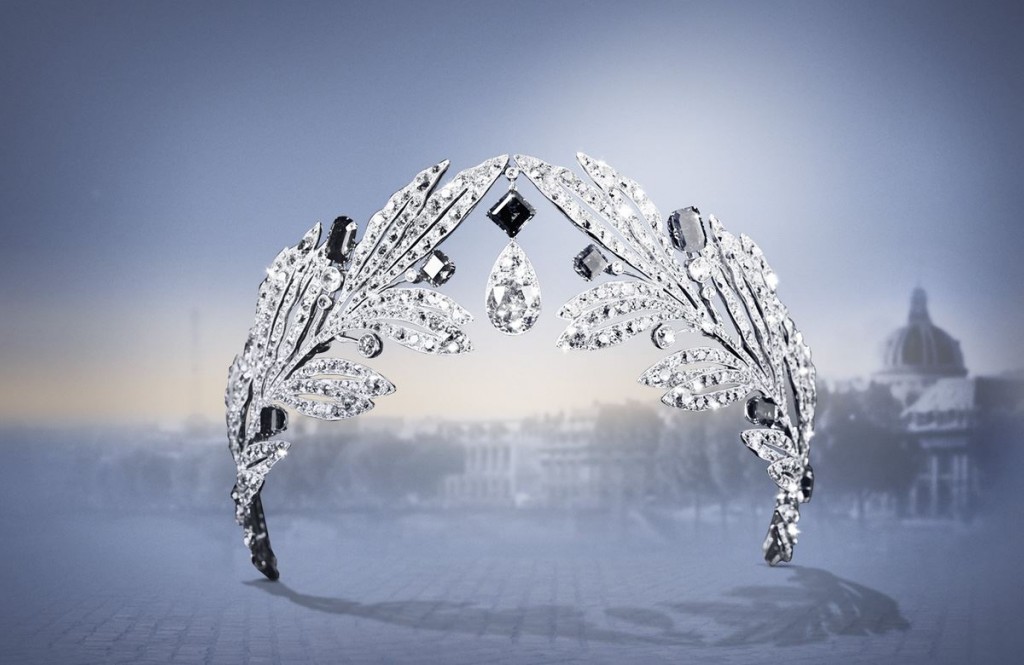 For her marriage to Prince George of Greece and Denmark in 1907, Princess Marie Bonaparte ordered this tiara from Cartier, composed of olive leaves in diamonds and emeralds.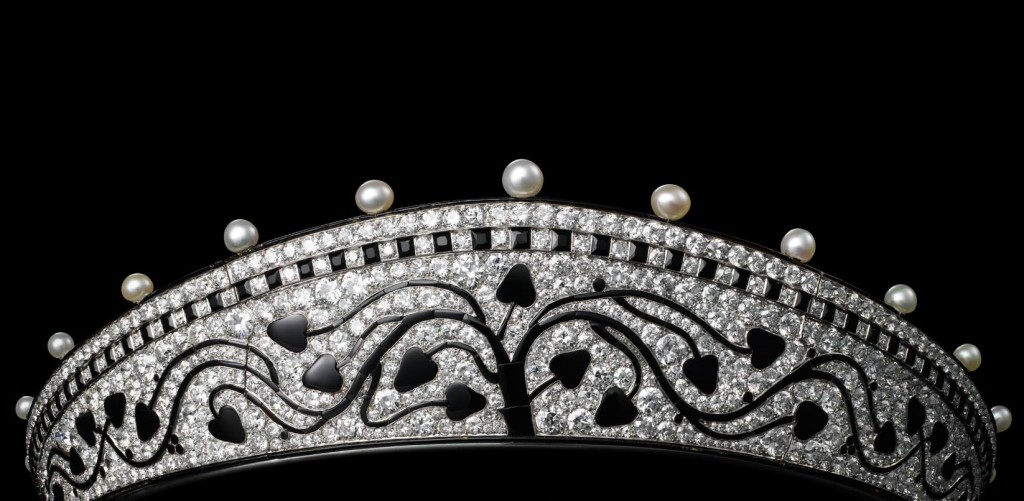 Created by Cartier Paris in 1914, this bold, avant-garde piece is a magnificent example of the Art Deco style.
Inspired by the shape of the Russian kokoshnik tiaras, this platinum piece is set with old-cut round diamonds, 15 natural pearls, calibrated and fancy-shaped onyx and black enamel.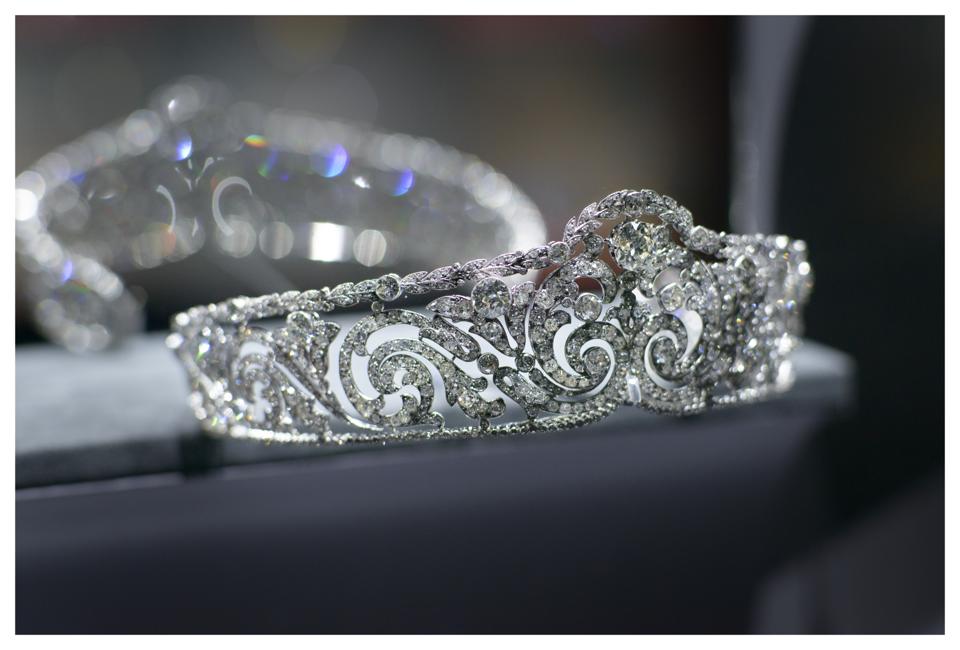 This Scroll Tiara in platinum, composed of one cushion-shaped diamond and round old-cut diamonds, millegrain setting, was sold to Elizabeth, Queen of the Belgians in 1912.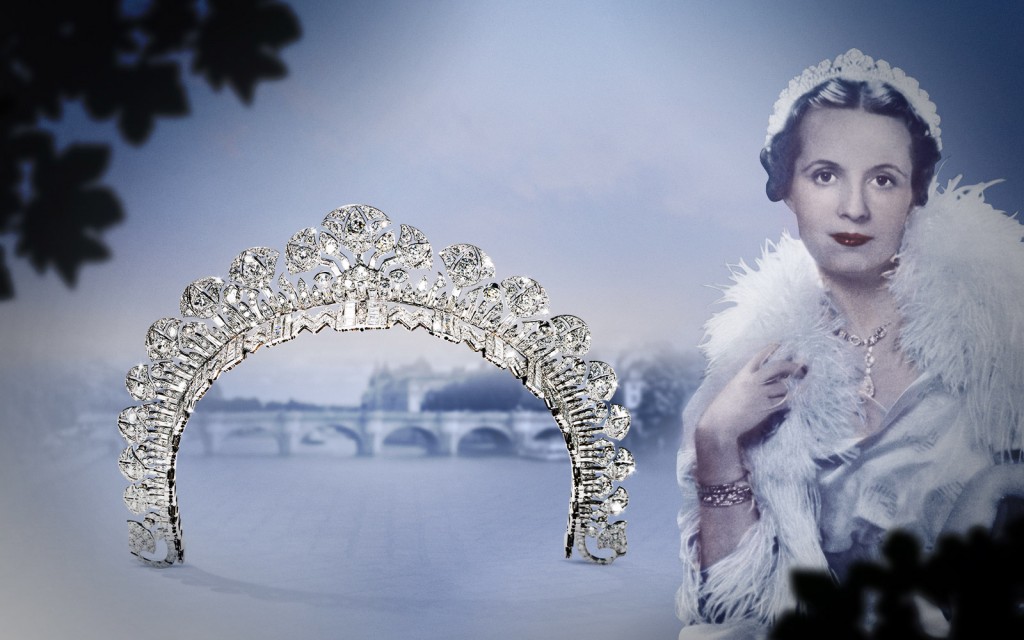 The Begum Aga Khan, the third wife of Mohamed Shah Aga Khan III, ordered an Egyptian-inspired tiara from Cartier London in 1934. In platinum and old- and baguette-cut round diamonds, it is composed of two parts. The upper part forms a halo of stylized lotus blossoms while the lower part, with its zigzag motifs, may be detached to form a bandeau.
The exhibit's carefully curated collection of jewelry, bejeweled accessories, and timepieces is complemented by
more than 300 documents from the Cartier Archives: notebooks, drawings, order books, inventories, plaster casts,
autochromes and photographs that provide insight into the jeweler's creative process.