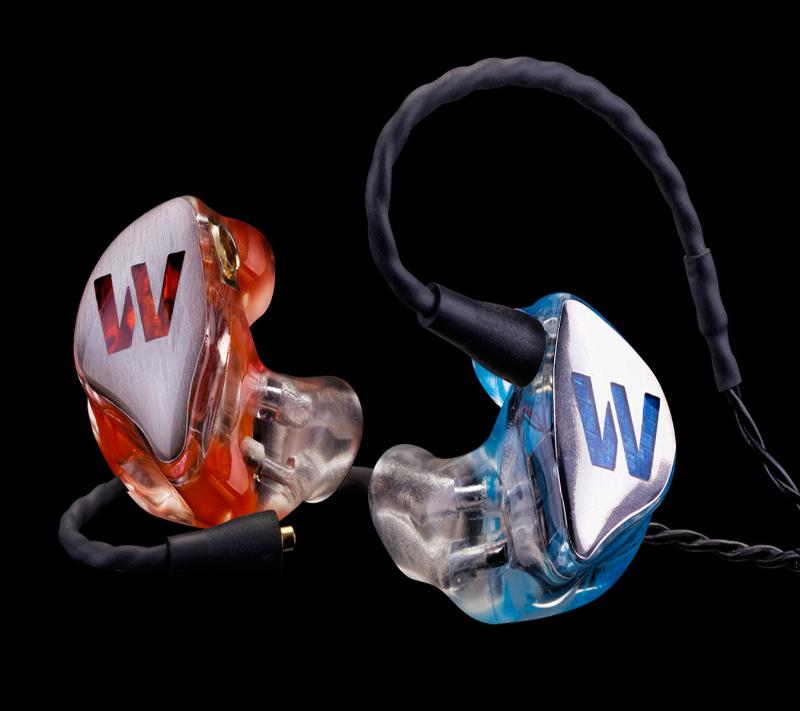 Westone, the manufacturer of high performance in-ear musician's monitors, earphones and innovative speaker
technology, announced the launch of the latest update of their Elite Series of high performance earphones designed by musicians specifically for music professionals and audiophiles.
Westone's custom True-Fit technology provides the user with earpieces that are cast, sculpted and polished by hand from actual impressions of the individual's ears, providing the world's best and most comfortable fit and acoustic seal possible. The end result is one of the best audio performance of any in-ear monitor on the market.
The E-Series features Westone's proprietary balanced armature drivers that are significantly more compact and efficient than traditional dynamic drivers. The ES10 features Westone's latest industry-leading single armature driver that delivers outstanding performance and output. The ES20/30/50 feature multiple balanced armature drivers with multistage crossover designs that yield sonic purity that is unrivaled in universal monitors. The ES50 represents a new standard in premium in-ear technology with five masterfully tuned balanced armature drivers and a three-way crossover that will satisfy even the most critical ear.
Other notable features of the E-Series custom fit in-ear monitors include a two material approach to the monitor design. It consists of a flex canal, a body temperature-reactive, semisoft earpiece canal additive that offers the user increased comfort and acoustic seal for incredible noise isolation, along with a cold-pour acrylic earpiece housing for increased durability and enclosure stability. Westone's Dual Bore technology allows for the IEM's high
and low frequency sound components to be channeled through separate passages in the sound port and sum within the user's ear canal instead of the earpiece. This approach results in a more convincing and transparent transition between frequency ranges.
The E-Series faceplates can be customized with thousands of new colors, materials and design combinations through Westone's online Custom Shop. Unique options range from real abalone shell to sleek carbon fiber faceplates and personalized graphic designs offer the wearer a chance to express his or her rock-star style.