Slated to open in late 2018, the new island resort will be will be located in the city of Miyakojima, in Okinawa Prefecture and will be the third Luxury Collection hotel in Japan.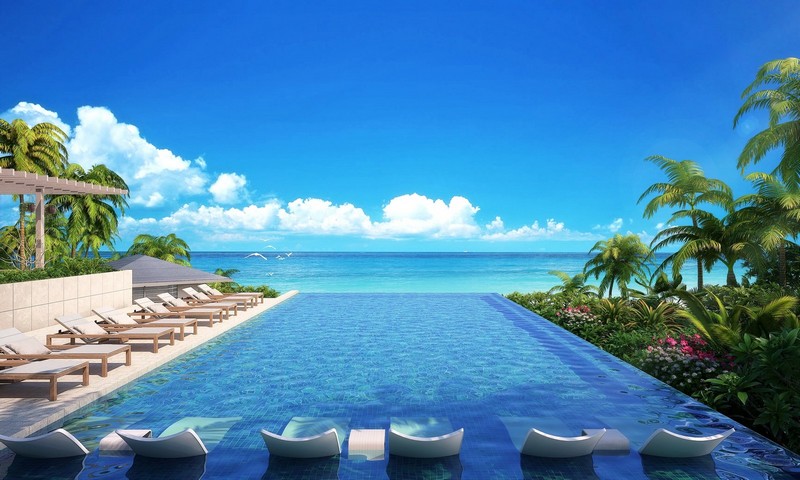 The luxury vacation market in Japan is a well-established one, and sophisticated travelers are always looking for exciting new destinations and authentic experiences wherever they go. IRAPH SUI hotel, the latest addition to The Luxury Collection in Japan, will enhance the brand's position in the global hospitality market and provide an exceptional indigenous experience to global luxury travelers.
The new Luxury Collection resort will be located on an elevated headland on the southwestern coastline of Irabu, a small island in the Miyako Island group, where its 57 guest rooms will enjoy stunning sea views. In addition to nine suites with private plunge pools, the resort will also feature 10 luxurious Junior suites and one Executive suite. Amenities will include a 72-foot outdoor swimming pool, a state-of-the-art fitness center and spa. IRAPH SUI will also feature an all-day restaurant, a relaxing pool bar and beach club.
This warm, unspoilt and idyllic region of Japan is well-known for its stunning seascapes and natural beauty.
The Miyako Islands are famous scuba diving destinations, boasting spectacular underwater rock formations resulting from volcanic activity, colossal Ryukyu limestone arches, underwater caves and grottoes, as well as abundant coral and sea life. The Miyako Islands are also becoming a popular port of call for international cruise companies, receiving a total of 703,000 visitors in 2016 compared to 514,000 in the previous year. The islands are located approximately 250 miles east of Taipei, and Miyako airport has direct flight connections to Tokyo, Osaka and Nagoya.
There are currently 28 Luxury Collection hotels in Asia-Pacific.