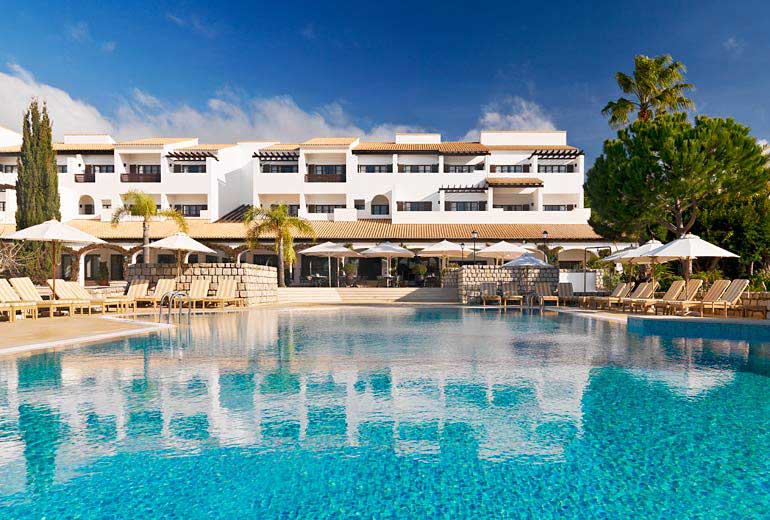 Pine Cliffs Hotel is shining again on the Portugal's burgeoning luxury travel scene after undergoing a major renovation. The cliff-top retreat emerged from an all-encompassing 18 month renovation which restored the award-winning Pine Cliffs Hotel, alongside the addition of the new contemporary Pine Cliffs Ocean Suites. This is the latest property to be unveiled by The Luxury Collection as part of a multi-million dollar investment to restore the brand's most known hotels around the world.
According to Michael Wale, Starwood's President: "This is without a doubt one of Starwood's most significant developments this year, and ensures this very special resort firmly remains the definitive luxury destination in the Algarve for generations to come."
Spanning over 170 acres across the Algarve coastline, the resort boasts 11 different restaurants and bars under the supervision of Executive Chef Marco Alban, including the poolside seafood restaurant O Pescador; Beach Club on the golden shore of Praia da Falésia; Piri Piri Steak House; and Zest, a new outlet offering guests an array of health-conscious drinks, snacks and dishes.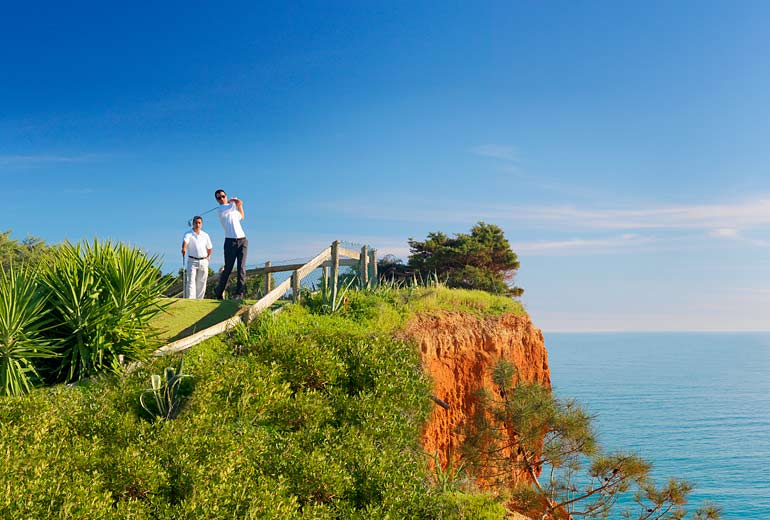 Reimagined by acclaimed designer Lynne Hunt, all 217 guestrooms and suites, public areas and facilities have gone through extensive renovations. The completely transformed resort evokes Pine Cliffs' Portuguese heritage with historic features such as the hotel's cherished azulejos – traditional hand-painted tiles that were fired in the kilns of Lisbon's Fábrica de Cerâmica Constância – as lavish, one-of-a-kind headboards in every room. Grand panels recounting the discoveries of Vasco de Gama and Ferdinand Magellan, as well as a detailed map reproduction of the Mediterranean by famed medieval cartographer Giorgio Sideri, adorn the walls of the lobby while classic touches like terracotta floors can be found throughout the resort.
One of the most alluring additions is Pine Cliffs' highly anticipated new state-of-the-art destination spa, Serenity The Art of Well Being – an unrivaled 10,000 square foot haven of inspired indigenous and holistic wellness experiences that will firmly place Portugal on the radar of discerning spa connoisseurs. In addition, the hotel offers six swimming pools, Porto Pirata, the region's largest kids club, an Annabel Croft Tennis Academy, a nine-hole golf course with panoramic views, expansive gardens, numerous shops and boutiques, and over 23,000 square feet of event and meeting space.
Alongside the hotel in a striking cliff-top location, the new Pine Cliffs Ocean Suites comprise 148 suites, one- and two-bedroom luxury apartments complete with personalized butler service and full access to all of Pine Cliffs' facilities.