The perfect whisky drinking experience: Norlan Whisky Glass.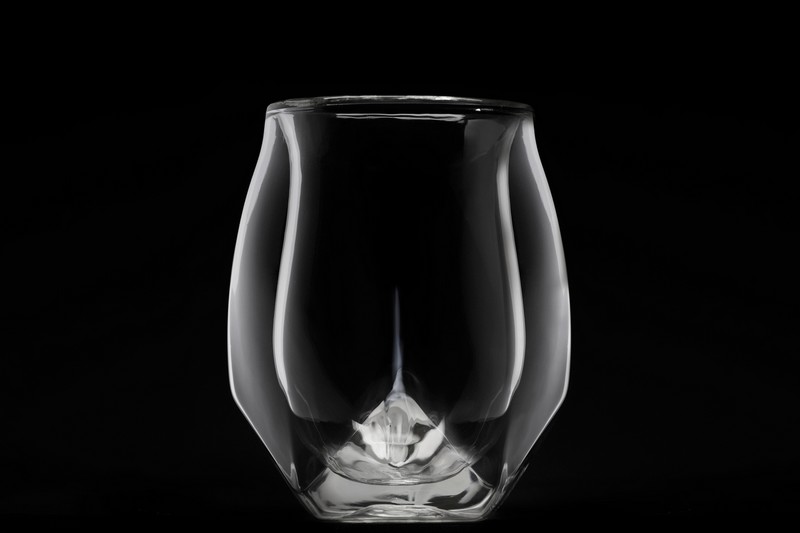 Renowned Icelandic designer Sruli Recht from global design brand Norlan transforms the way whisky is enjoyed through a revolutionary glass combining modern digital technologies and advanced double-walled glassblowing handcraft. Meet the glass that will change whisky.Norlan Whisky Glass combines the advanced aromatic delivery of a snifter with the aesthetic virtues of a tumbler. A whisky aficionado, Recht searched but found history had yet to produce a truly thoughtful design-response to the unique experience of enjoying fine whisky. A challenge was set.
In developing its glass, Norlan sought to address a key deficiency in the whisky drinking experience – The world of whisky is dominated by two distinct types of glassware: nosing glasses and classic tumblers. While the former do improve the scent delivery of the spirit, they too often concentrate the ethanol vapors, obscuring the subtler flavor notes. These glasses also have the added detriment of turning the drinking experience into an anti-social activity, whereby the head is tilted up and back, cutting the drinker off from their social engagement. Tumblers, on the other hand, have a broad aesthetic appeal and are sociable glasses, but their wide open brims diffuse and flatten out whisky's complex aromatics.
Norlan has created a hybrid-designed glass that not only brings together the best qualities of the archetypal tumbler and snifter, but improves upon the essential scent delivery. Through scientific study and bio-mimicry, Norlan has developed a patent pending feature that dramatically increases the rate of oxidization within the glass. This feature, a series of specially positioned protrusions, or "fins," inside the glass, serves to agitate the liquid, creating ocean-like waveforms that release the ethanol vapors more quickly and deliver the expressive and desirable flavor notes to the drinker.
On October 27, Norlan launched a Kickstarter campaign to fund its game-changing namesake whisky glass.