Our homes are a true representation of our personality, so why not spend some time on their decor. It is time that you pay attention to your abode and transform its interior into a luxurious castle of your dreams. To give your house a royal effect, you don't need to break the bank. Below are 5 simplest yet modern interior design ideas to get a luxurious feel.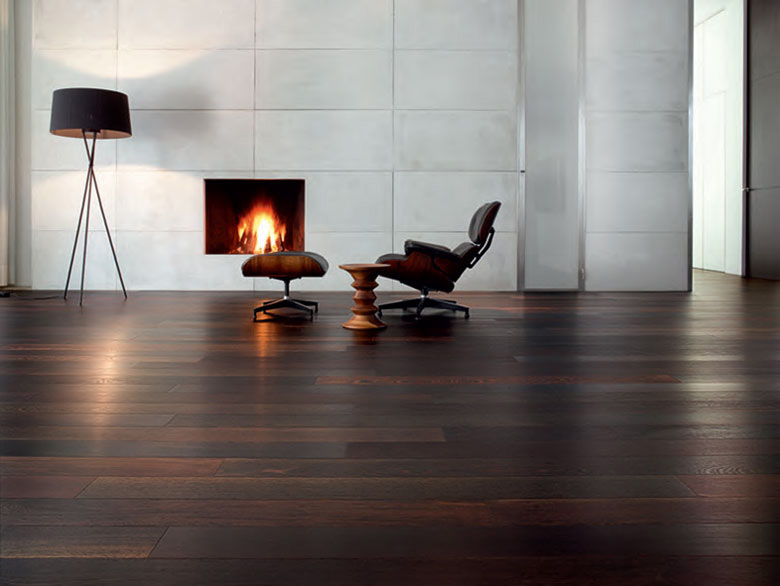 1. Lacquered Wood Living Room
Woodwork spreads a natural accent to your home's atmosphere. Wooden walls, fireplace, seating, ceiling, floor and shelves will give you the rustic modern look you need. But if you want a bit of classiness, polish the wooden furnishings with high-quality wood lacquer. Lacquered wood, with its polished and tailored effect, takes modernization to another level. Make sure to keep the wood in its natural color. This will create a beautiful contrast of the green lawn peeping through the picture window with the rich-colored wooden décor of the living room.

2. Soft Furnishings in the Bedroom
Your bedroom needs to be the coziest place in the entire home. Peaceful, comfortable, restful and pleasant, these are the things that come to your mind when you think of your bedroom. Incorporate these features literally by introducing soft furnishings, which you normally see in the luxurious bedroom suites of a top- class hotel. The use of plush pillows, fur rugs, soft carpet, frilly curtains and plump bed mattress will make you feel regal. You won't need to lie down on your bed to relax, just one look at your luxury bedroom will suffice!

3. A Spacious Bathroom
We often neglect bathrooms in our homes. Well guess what, they need a bit of tweaking too. After a hot tiresome day, you might want to pamper yourself by taking a relaxing bubble bath, tossing some bath bombs in the bath tub or lighting some scented candles. You can't do any of these if your bathroom is too puny to begin with. The bathroom must be spacious to give it a luxury feel. Other furnishings and color schemes can be repurposed anyway you like. Generally, high ceilings and white color schemes make for a modern, airy space. Do not forget to use an IXL fan in your bathroom for better ventilation.

4. Mosaic Tiles for the Kitchen
Mosaic texture has remained a comfort for the sore eyes for quite some time now. A combination of pieces made of multi-color materials is an antique yet modern form of art. All the colors used to create a mosaic masterpiece complement each other so well. Instead of using regular tiles, mosaic tiles would fit best for your luxury kitchen. A kitchen accented with mosaic tiles creates a playful atmosphere where you can work and enjoy at the same time.

5. A Vivid Velvet Dining Room
Bright velvet has just the right depth and royal effect that can make you feel king-like in your home. But it certainly makes the right theme for a luxury dining room. Dining chairs with velvet upholstery, an reminiscent chandelier hanging above the table and lamp stands decorated in the corners with velvet lamp shades, together with the most exquisite tableware, will leave every guest in awe.