Interbrand Releases 13th Annual Best Global Brands Report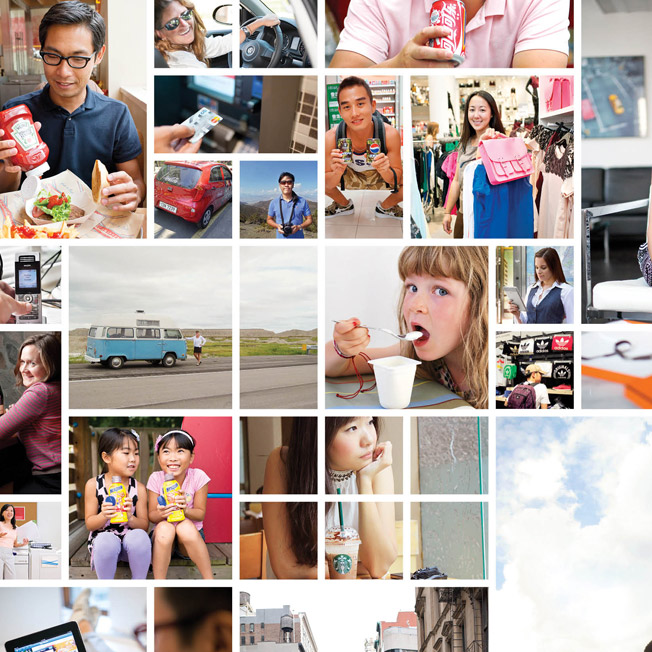 Despite the current economic landscape, all of the luxury brands in the 13th annual Best Global Brands report released by Interbrand increased their brand value. As the meaning of luxury shifts, this year's top luxury brands reflect a changing global consciousness – with success dependent not only upon a portfolio of superior products and superb quality of service, but also a strong cohesive brand, a formidable digital presence, and reputation that is timeless, elevated, and refined. Interbrand's 2012 Best Global Brand report includes seven luxury brands: Louis Vuitton (#17), Gucci (#38), Hermes (#63), Cartier (#68), Tiffany & Co. (#70), Burberry (#82), and Prada (#84).
Interbrand, the world's leading brand consultancy, publishes its Best Global Brands report of the world's 100 most valuable brands on an annual basis. Interbrand's methodology – the first of its kind to be ISO certified – analyzes the many ways a brand touches and benefits an organization, from driving bottom-line business results to delivering on customer expectations.
Louis Vuitton (#17): Louis Vuitton's continued success can be attributed to consistently upholding its core values and remaining loyal to its travel-centric heritage. In addition to its partnership of the 2012 America's Cup, Louis Vuitton has also improved its digital presence — from charting its history on Facebook to launching an app that enables customers to share travel experiences. The brand remains committed to engaging new markets, making it the top gift brand for the Chinese luxury consumer this year. The brand also made its first foray into fragrance in decades with the announced launch of a signature scent by legendary perfumer Jacques Cavallier- Belletrud. Over time, this progressive expansion could prove to be a successful direction for the luxury brand, or it could be to the detriment of its exclusivity and perceived authenticity. If Louis Vuitton strikes the right balance between scale and desirability, however, there is no doubt that its position as one of the world's premier luxury brands will remain strong.
Gucci (#38): It is unsurprising that Gucci should retain its position as the most valuable global Italian brand. Not merely a question of comparative magnitude and power, Gucci's greatest success is its ability to embody, in a deliberate way, the quintessence of Italian desirability. By meticulously blending Frida Giannini's inspired, fast-paced creative direction, constantly referencing the brand's heritage, and devoting attention to its supply chain, its digital presence, and several corporate citizenship programs, Gucci continues to live up to its good name.
Gucci's 380 directly operated stores worldwide remain truly indispensable stops for those shoppers looking for authentic Italian style, quality — and some of the truly iconic codes in fashion history. In 2011, Gucci enjoyed further revenue growth (+18%), as well as an increase in profitability.
The luxury brand continues to see growth in 2012 with a 30% jump in online sales and a 15% increase in China — signs that the luxury brand is in a good place despite continued economic uncertainty. The brand also launched its "Forever Now" icons of heritage campaign in March. The campaign, which pays tribute to the signature Gucci green and red stripe and the iconic metal horsebit featured on the classic Gucci loafer, is an excellent reminder of the brand's storied place in luxury fashion's history and future.
Hermès (#63): From the "Leather Forever" anniversary exhibition, which brought the origins of the brand to life, to the Hearts and Crafts microsite, which showcased the craftsmen and designers behind the famous name, Hermès demonstrates that a tradition of meticulous craftsmanship is key to the brand's value and longevity. Over the past year, Hermès saw an 18% rise in revenues and double-digit growth across its product categories, with a stellar performance in accessories and its first women's ready-to-wear collection. Hermès opened 13 new stores globally and became the first international luxury brand to establish a retail presence in India. In such a seminal year for Hermès, the "contemporary artisan" has proven to be an apt description for a brand whose culture of excellence continues to create value.
Burberry (#82) Quintessentially British, yet relevant worldwide across genders and generations, Burberry continues to drive its momentum as a leading global luxury brand. Under the leadership of its CEO, Angela Ahrendts, Burberry's digital positioning ensures consistency of experience across channels and enriches the depth and accessibility of that experience — thrilling consumers every time. Late last year, launching simultaneously across digital and traditional platforms, Burberry Body was the brand's most successful fragrance launch to date.The runway show experience on Burberry.com evolved again this year, with motion-reactive 360-degree technology enhancing online viewing of the collection. Burberry's "Runway to Reality" initiative also allows consumers the opportunity to purchase directly from a video of a Burberry runway show.
A leader when it comes to reaching consumers in innovative, high-tech ways, Burberry was one of the first brands to embrace social networking through its website and Facebook page. The brand also aggressively advertised on digital platforms, well ahead of other notable luxury brands. Cementing a top spot on social media in the luxury sector, the brand doubled its numbers for both Facebook fans and YouTube views, and tripled its number of followers on Twitter this year. Art of the Trench, a website that is "a living celebration of the Burberry trench coat and the people who wear it," also saw a 60% lift in pageviews, with over 19 million users from 200 countries.
However, despite these impressive numbers, Burberry's growth rates, once supported by a buoyant Chinese market, are now starting to slow. To continue its growth trajectory, this classy British label will have to deftly navigate the changing landscape in developing markets to remain a global luxury powerhouse.
Tiffany & Co (#70): Tiffany & Co., the world-renown jeweler, marks its 175th anniversary with a double-digit increase in brand value. The legendary brand has launched a limited edition series, "Tiffany 1837™," to commemorate the year of its founding and its commitment to design excellence. High-profile anniversary events featuring the 128.54-carat Tiffany Diamond are scheduled to take place in Beijing, Tokyo, Dubai and New York.
Tiffany's portfolio spans from fine jewelry to silver, allowing the company to address the needs of a diverse audience. The growing breadth of the portfolio poses some challenges for Tiffany, and the strategy will continue to require careful management in order to avoid the risks of brand dilution. Tiffany is also investing wisely in its various corporate citizenship efforts. From responsible mining to ensuring 100% of its packaging suppliers are Forest Stewardship Council (FSC)-certified, Tiffany is proving that the adage "with age comes wisdom" applies to brands just as much as it applies to people.

Prada (#84): Prada returns to the Best Global Brands report this year. The brand's continued growth in revenue is fueled largely by 250+ DOS (Directly Operated Stores) worldwide – a network that has expanded by keeping a careful eye on increasingly sophisticated customers in developing markets.
Ralph Lauren (#91): Making its first appearance in the top 100 since 2009, Ralph Lauren's notable brand growth in the past year can be attributed to highly innovative communication patterns and consistency across all touchpoints and formats.
MasterCard (#94): MasterCard makes its debut in the 2012 Best Global Brands report after an impressive year. The company's launch of its "Priceless Cities" campaign and a growing suite of solutions for business owners are steadily increasing consumer satisfaction – and contributing to its rise in brand value.
Coca-Cola, Apple and IBM lead Interbrand's 13th annual Best Global Brands report. While Coca-Cola retained its #1 position, Apple jumped to #2 with stellar sales in both developed and emerging markets over the last year. Social media giant, Facebook (#69), enters the report after making headlines as the third largest IPO in US history, and Google (#4) experienced a 26% increase in brand value over the last year, exceeding rival Microsoft's (#5) brand value for the first time in the history of Interbrand's report.
Technology brands continued their strong push of recent years, with four of the five top risers hailing from the sector (Apple, Amazon, Samsung, and Oracle). In addition, five of this year's Top 10 brands come from within the technology sector (Apple, Google, Microsoft, Intel, and Samsung). Apple, in particular, experienced record growth in brand value. While there is no question that products like the iPad and iPhone 5 are attractive to consumers around the world, Apple's values and unmistakable human touch are what set it apart from competitors in the end.
Financial services brands are continuing to feel the impact of 2008's global economic downturn. Recent events, such as the notorious Libor scandal, have tarnished the reputation of leading brands like Credit Suisse – it declined 5% in brand value and ranked #95. There is reason to be optimistic about the future of this sector, however: Five of the 12 financial services brands in this year's report increased in brand value, including American Express (#24), Morgan Stanley (#54), AXA (#58), Allianz (#62), and Visa (#74). MasterCard (#94) was a new entrant to this year's report, an indication that its "Priceless" campaign continues to succeed in building a stronger connection between the brand and its growing customer base.