For a decade now, Green Car Journal has been presenting its Green Car Awards at the Washington Auto Show to recognize environmental achievement in the auto industry. 
Winners of the 2017 Green Car Awards in Washington DC illustrate just how far the automotive market has advanced in recent years.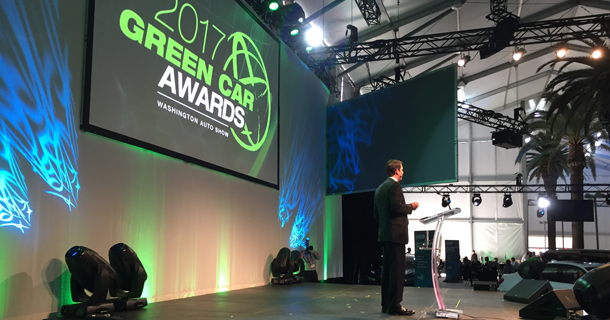 The desire for more efficient and environmentally positive vehicles has grown across the automotive spectrum, including in the luxury, connected, and SUV categories honored at the Washington Auto Show.
Three winners of Green Car Journal's prestigious Green Car Awards have been announced at a Washington Auto Show press conference today in Washington DC. Named 2017 Connected Green Car of the Year is the Mercedes-Benz C350e, with the 2017 Green SUV of the Year™ awarded to the BMW X5 xDrive40e and the 2017 Luxury Green Car of the Year™ to Acura's new NSX. The awards were presented today during the auto show's second Policy Day.
"The auto industry has clearly stepped up in a big way to deliver the 'greener' models consumers want to buy," said Ron Cogan, editor and publisher of Green Car Journal and CarsOfChange.com.
The Mercedes-Benz C350e delivers all the luxury and driving enjoyment expected of the automaker's popular C Class with the additional benefit of efficient plug-in hybrid power. The model combines its 'green' proclivity with this automaker's most advanced connected and driver- assist technologies, with a fusion of on-board cameras and sensors providing autonomous and semi-autonomous features like adaptive cruise control, steering assist, and full automatic emergency braking to help avoid pedestrian and vehicle collisions.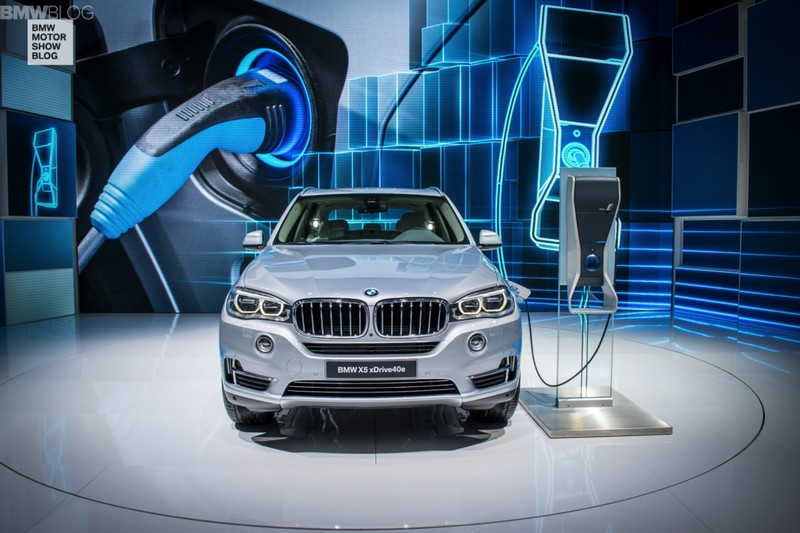 BMW X5 xDrive40e iPerformance takes SUVs to the next level, featuring the driver-focused and welcome appointments appreciated by BMW drivers and combining this with efficient plug-in hybrid power. This full-size SUV benefits from intelligent all-wheel drive that's always operating, even while driving on battery power. Drivers can choose Sport, Comfort, and Eco Pro hybrid modes to tailor the driving experience, with the latter emphasizing efficient driving.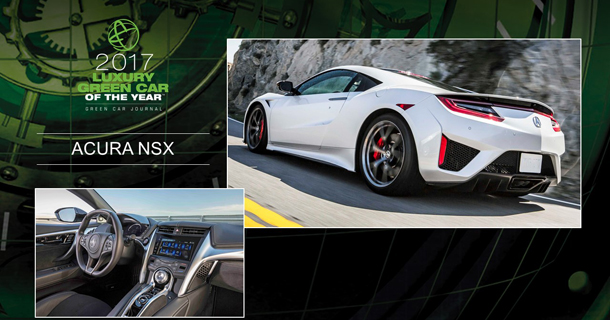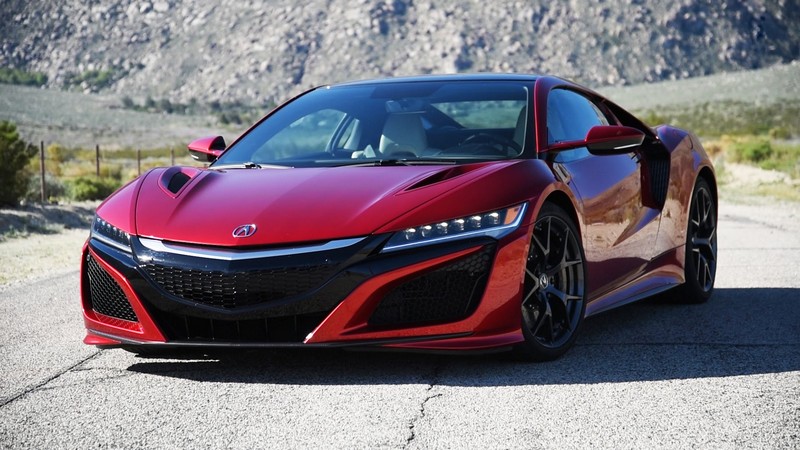 The Acura NSX offers premium car buyers the luxury of one of the finest driving experiences available, in a sports car that's equally at home on the highway or the track. The aggressively styled NSX is powered by a 500 horsepower Sport Hybrid SH-AWD powertrain integrating a 3.5-liter mid-ship V-6 and three electric motors. It uses an array of lightweight materials including carbon fiber, SMC fiberglass, aluminum, and high strength steel. All this brings 0-60 mph acceleration in 2.9 seconds while still delivering over 30 percent better city fuel efficiency than the model's previous generation.
The 2017 Green Car Awards jury considers such traditional values as safety, quality, value, performance, and functionality alongside superior environmental achievement. To encourage continuing environmental improvement, emphasis is placed on new models and those in the earlier stages of their model lifecycle.