The first cabriolet from Mercedes Maybach.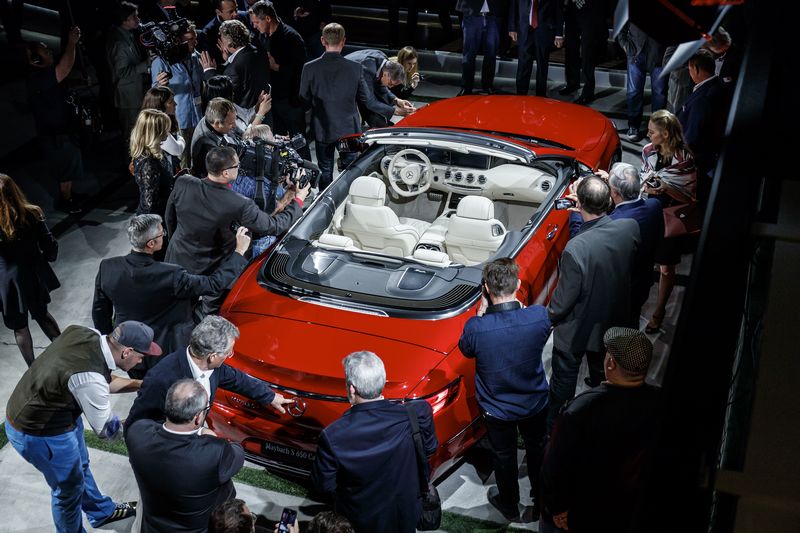 While the Mercedes Maybach Saloon offers an incomparable ride experience in the rear, in the Cabriolet everything revolves around the driver. The first cabriolet from Mercedes Maybach had its world premiere on the eve of the LA Auto Show (18-27 November 2016). The luxurious four-seater in a limited edition of 300 will be launched in the spring of 2017 – at a price of 300,000 euros net. The car is powered by a 6.0-litre V12 engine with an output of 463 kW (630 hp).
A glimpse into the future of the luxury brand was provided by the Vision MercedesMaybach 6, which celebrated its European premiere at the Paris Motor Show just a few weeks ago. This is now being followed by the Mercedes-Maybach S 650 Cabriolet, a series production model which, with its ultimate open-air exclusivity, embodies modern luxury and represents the design philosophy of Sensual Purity: it is both hot and cool at the same time. Worldwide just 300 examples of this open-top four-seater model will be produced. All of the optional extras of the SClass Cabriolet come as standard on the Mercedes-Maybach, including AIRCAP, AIRSCARF and Swarovski headlamps.
Unique features include nine additional colour concepts for the interior, the trim – optionally refined with "flowing lines" – plus the hand-finished craftsmanship of the leather seats with perforations in a waterfall-style look.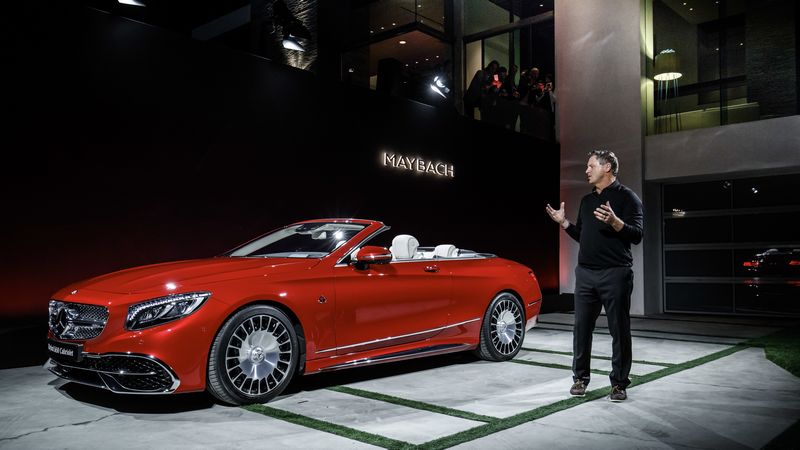 In the interior, the fully leather-trimmed Mercedes-Maybach S 650 Cabriolet brings some of the visionary ideas of the Concept SClass Coupé show car (IAA 2013) to series production. These include the dynamic "flowing lines" in the seats. This waterfall-like seat upholstery layout is achieved with the aid of progressive perforations. An eye for detail is also demonstrated in the outer diamond quilting on the seat side bolsters and the Budapest piping.
The Mercedes-Maybach S 650 Cabriolet is equipped as standard with an exclusive travel luggage set from MAYBACH – ICONS OF LUXURY. "THE AFFINITY" set comprises two large travel bags as well as two lifestyle bags made of original vehicle leather.
The scope of delivery of each Mercedes-Maybach Cabriolet includes a car cover made of high-quality fabric in the soft top colour, with diamond quilting and embroidered Maybach emblem and lettering on the bonnet.
In addition, each Mercedes-Maybach Cabriolet is delivered with a special welcome pack. This comprises a key ring made of the nappa leather used in the vehicle and in the interior colour, with Maybach emblem and "1 of 300" lettering, as well as a certificate signed by Dr Dieter Zetsche, Chairman of Daimler AG and Head of Mercedes-Benz Cars.
The luxury cabriolet's superior drive system relies on the 6.0-litre biturbo V12 engine with an output of 463 kW (630 hp). Power transmission to the rear axle comes courtesy of the 7GTRONIC, while the AIRMATIC suspension with steplessly variable damping control ensures a special driving sensation.