Best polo players from all over the world are gathering every year in St. Moritz for Maserati.
Polo Tour, a unique polo tournament in a breathtaking environment.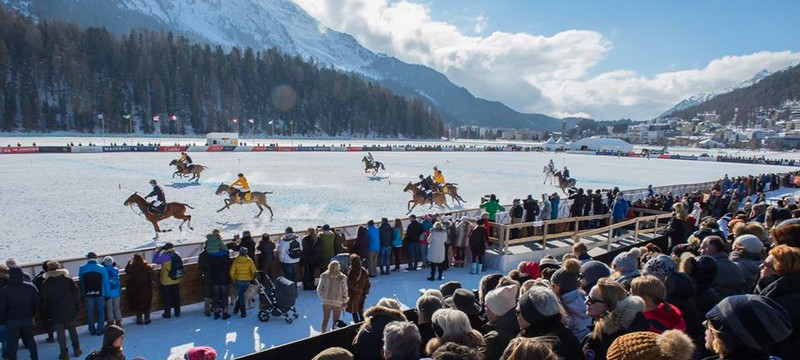 The Maserati Polo Tour 2017 began with a thrilling start at the "Snow Polo World Cup St. Moritz" that took place in the exclusive setting of the frozen lake of St. Moritz from 27th – 29th January 2017 and saw Rommy Gianni's Team Cartier claim victory over Melissa Ganzi's Team Badrutt's Palace by 7 to 4.
Over the three days of the tournament, the four polo teams played entertaining and high-class polo matches to the delight of over 15 000 spectators – setting a new tournament record. The spectacularly sunny weather conditions transformed the polo field on the frozen lake of St. Moritz, with the captivating snow-capped mountains providing a picturesque backdrop. Among the guests of the renowned "Snow Polo World Cup St. Moritz" were a number of VIP personalities such as British Polo Star Malcolm Borwick, Motor Bike Legend Giacomo Agostini and Slalom World Champion Giorgio Rocca. The Snow Polo World Cup St. Moritz is the only high-goal polo tournament played on snow.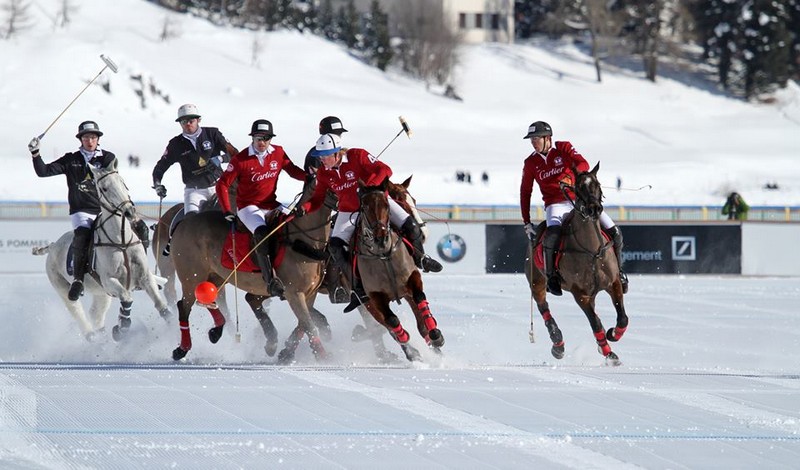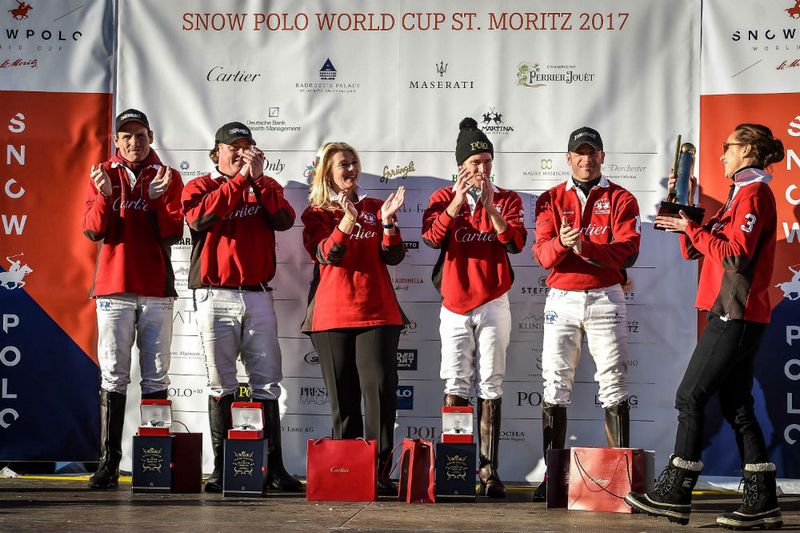 The 'Maserati Polo Team' from Malaysia with James Beh (Handicap +1), Ms Lovy Beh (Handicap +1), Joevy Beh (Handicap +5) Chevy Beh (Handicap +5) and Gaervy Beh (Handicap +5) played in St. Moritz for the first time and received thrilling support and cheers from the audience throughout their performance.
Besides the horsepower shown on the polo field on the lake of St. Moritz, Maserati had a fleet of vehicles with a different kind of horsepower on display in the polo village. Spectators could take a closer look at the new Levante, the brand's first #suv, which was launched in the Spring 2016. The Levante performed a record number of test drives throughout the entire Polo weekend. The guests could furthermore discover the new Quattroporte MY17 as well as the Ghibli MY17 with their new equipment packages and advanced driving assistance systems.
Maserati aficionados were also able to enjoy exclusive weekend packages ranging from a Maserati Snow Golf Tournament and the World-class Snow Polo with the Maserati Team to an exclusive Gala dinner.
The "Snow Polo World Cup St. Moritz" marked the exciting kick-off of the Maserati Polo Tour 2017 and emphasized the long-lasting involvement of Maserati in this sport.