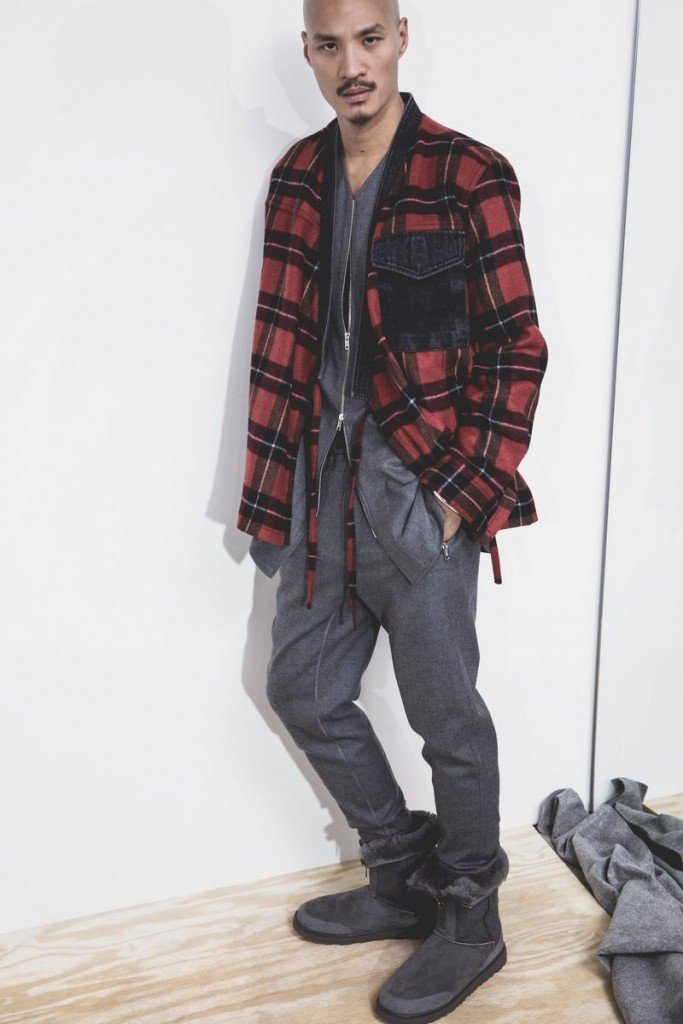 UGG for Men launched a limited edition Fall 2017 collaboration with designer Phillip Lim as part of his 3.1 Phillip Lim line. The limited edition capsule collection will feature four distinct styles of men's Classic footwear.
As creative director, Lim took his effortless, modern aesthetic and reimagined the California- cool Classic boot UGG for Men is known for. Featuring the Classic High, Classic Short, Outdoor High and Outdoor Short boots the four-piece collection includes classic plaids, bright pops of
color and masculine hardware zipper detailing.
"As a designer, I am constantly interested in exploring unexpected elements to create new aesthetic propositions. One of the reasons I wanted to collaborate with UGG is because I felt that together we could create a collection that would inspire a laid back sense of cool. The approach stemmed from my California roots and memories of wearing UGG – a pure expression of unexpected fun and casual elegance," said Phillip Lim.
"Phillip Lim brings a fresh perspective to our men's line, reimagining our iconic styles in a new way. This collection reflects his thoughtful craftsmanship in artful stitching and precise detail. We are thrilled to partner with him on this innovative capsule collection this season," said Andrea O' Donnell, UGG Brand President.
Phillip Lim debuted his eponymous brand, 3.1 Phillip Lim, in 2005 to instant success, both critically and commercially. Over ten years later, the brand is now available in over 50 countries and 450 boutiques and department stores worldwide.