Smartphones continue to evolve and Samsung remains one of the main innovators in the smartphone market. The South Korean company has done it again with the launch of the Galaxy S8 and S8 Plus. See why the new S8 is being called the best smartphone on the market.
It's a Looker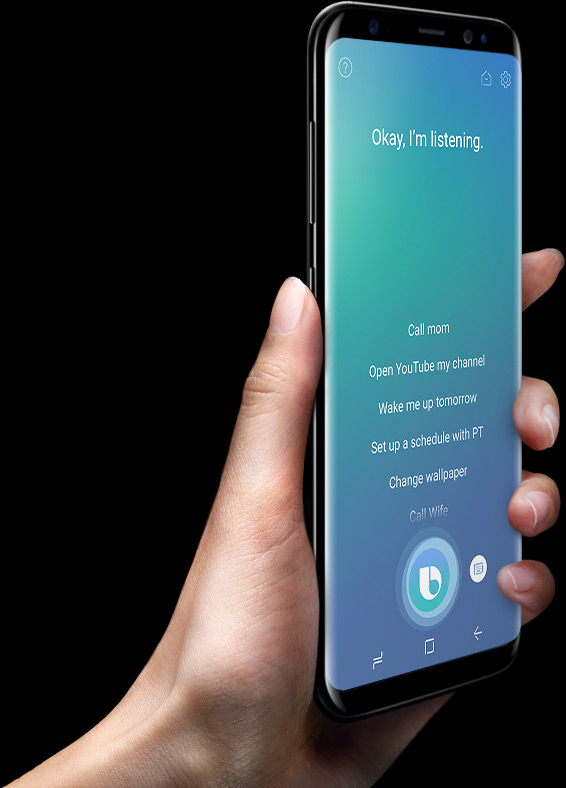 This is simply one of the most beautifully designed phones out there. The smooth continuous Corning Gorilla Glass 5 is not only stylish but protective. The phone is extremely waterproof and strong, designed to survive a drop from shoulder height from 1.6 meters onto hard surfaces up to 80 percent of the time. The S8 is slim, sleek, and available in five elegant colors: Midnight Black, Orchid Gray, Arctic Silver, Coral Blue, and Maple Gold. There's no denying it, the S8 makes a style statement.
A Larger Screen
Samsung bring us the Infinity Display, a bezel-less end-to-end screen that flows around the edges of the phone. This new display increases the screen size to 5.8 inches for the S8 and to 6.2 inches for the S8 Plus, making this the biggest screen so far. Samsung managed to pull this off without creating a bigger, bulkier phone. In fact, the S8 is actually narrower than its predecessor, making it a comfortable fit in your hand and allowing easy one-hand operation. The larger screen means better viewing of videos, enhanced gaming experience, and easier typing.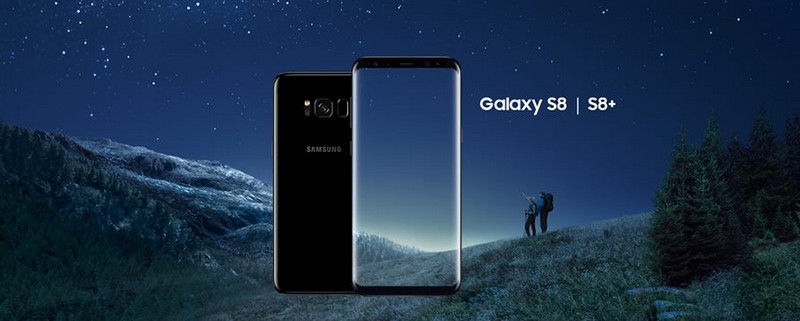 Cool New Features
Samsung steps into artificial intelligence with a virtual personal assistant named Bixby, and adds a desktop docking station called Samsung DeX.
Introduction of Bixby
Bixby joins other virtual assistants like Apple's Siri and Google Assistant. Bixby integrates with native Samsung features, such as the camera, contact list, gallery, messages, and settings. Samsung also plans to integrate Bixby with third-party apps, such as Uber. As you continue to use Bixby, the virtual personal assistant learns your smartphone habits, and gradually adapts and responds with personalized help. The virtual assistant will offer recommendations on anything from shopping to book reviews.
Point the camera at something like a building, and Bixby provides information about the building, as well as nearby points of interest. Travelers are sure to find this feature useful. Samsung plans to take things even further by having Bixby integrate with your home. This will allow you to control appliances such as the TV and air-conditioning from your smartphone.
Samsung DeX
The Samsung DeX dock station connects to your PC, mouse, and keyboard to take advantage of a desktop experience. Manage emails, photos, videos, and files that are saved on your phone and access apps on a bigger desktop screen. Phone calls and text messages will still be received while the phone is plugged into the DeX station. Combining these exciting new features of the Galaxy S8 Plus with a reliable provider like T-Mobile will transform your smartphone experience.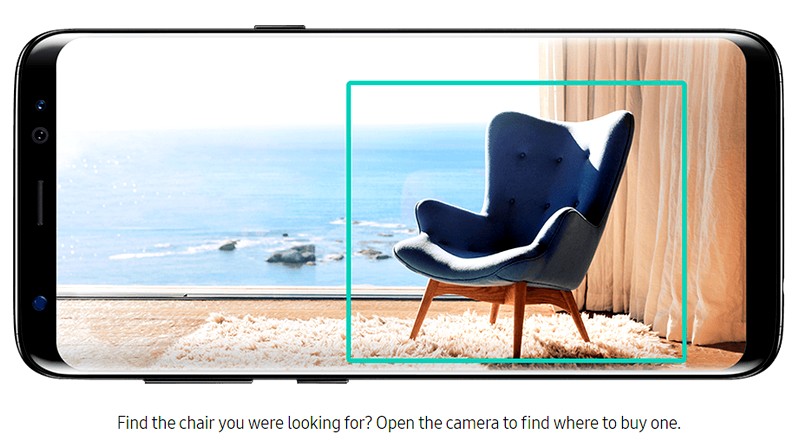 Camera Enhancements
Samsung kept the 12-megapixel dual-pixel rear camera of the S7, and improved the front camera. Megapixels for the front camera increased from five megapixels to eight megapixels. A smart autofocus feature automatically focuses on faces. For selfie addicts, this means sharper and better selfie pics.
Enhanced image processing gives incredible clarity when taking photos in low-light conditions and zooming in, and reduces blurring. Multi-frame image processing allows you to combine elements from different photos in one image.
Taking Security to the Next Level
Facial recognition, fingerprint scanning, and iris identification are no longer the stuff of movies. It's right there on your phone. With the S8, unlock your phone using your face, your finger, or your eyes. Of course, you may also use unlock your phone the old way with a PIN or draw a pattern. Samsung Knox provides defense-grade security of both hardware and software approved by 29 governments worldwide.
Tech-savvy and style-conscious shoppers will lust after this one. The Samsung Galaxy S8 hits all of the right notes for both types of consumers. With the new features and revolutionary design, the Samsung Galaxy S8 is the hottest smartphone out there for 2017.