Where? Why? Mystery? Brad Pitt for Chanel ad campaign. Teasers.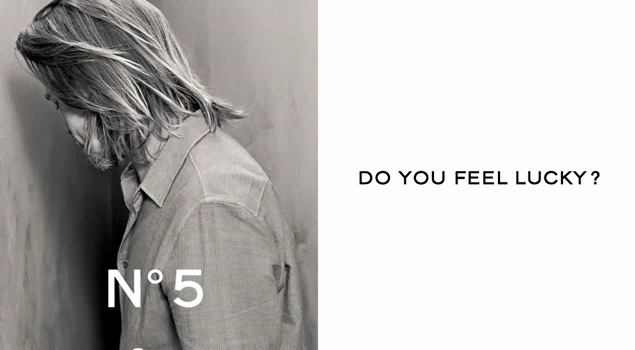 How a revolutionary scent created in 1921 continues to be the best-selling and most famous fragrance in the world? For the first time, CHANEL tells its story online on Inside-Chanel.com. The chapter no 1 of Chanel's history and the legend of N°5 is told also via a new ad campaign with Hollywood actor Brad Pitt, alongside a new commercial shot by Atonement and Anna Karenina director Joe Wright.
Brad Pitt, the first ever male face of the famous Chanel No. 5 perfume, is addressing the camera directly as if talking to a woman. Other ambassadors of Chanel No. 5 exclusive fragrance include Catherine Deneuve, Nicole Kidman, Estella Warren, and French actress and fashion model Carole Bouquet.
Chanel's new advertising campaign will be unveiled on October 15. Until then, check "Where?", "Why?", and "Mystery?" short videos teasing Brad Pitt's campaign for Chanel No. 5.