Non-Champagne fizz set for "dramatic" growth. Report.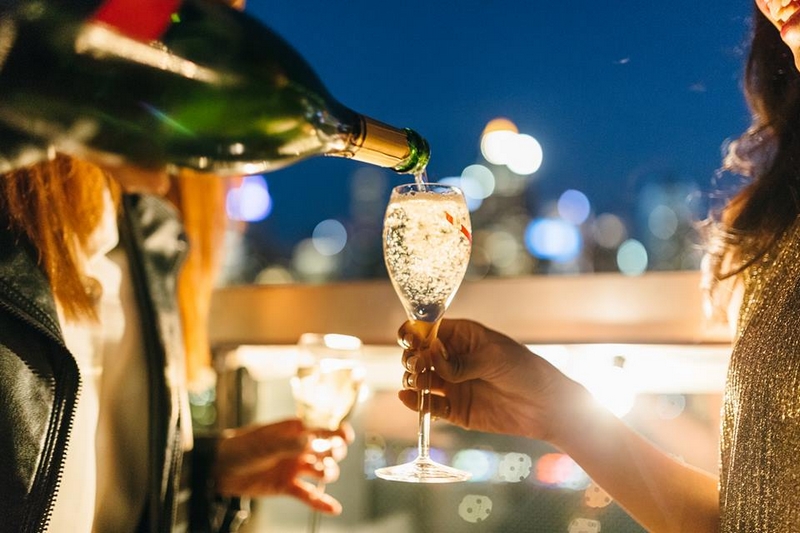 There are good times ahead for sparkling wine producers all over the world, including Champagne, according to the latest joint just-drinks/IWSR Global Insights report – with non-Champagne fizz set for dramatic growth.
At first glance, that might look surprising. After all, overall sparkling wine consumption (including Champagne) only expanded by 0.3% in 2015, with Champagne bucking the recent trend by outperforming its global competition.
But, the figures were skewed by short-term losses in some of the category's major markets, including its European heartland and, in particular, the CIS markets – which shed more than 2m cases in 2015 alone.
Factor in worsening economic conditions in key African markets – especially Nigeria and Angola, both of whom have been impacted by falling oil prices – and it added up to a difficult year for sparkling wines in general.
But, underlying trends are broadly positive.
If the category had a star in 2015, it was Champagne, which surprisingly out-performed non-Champagne fizz thanks to continued gains in the US, Japan and Australia, as well as a return to growth for the UK, the leading Champagne market by volume. This performance gives a clue to the source of future growth for the Champagne houses, with the category poised for a period of "unprecedented and uninterrupted growth" in the years to 2021, reaching just over 28m cases thanks to a compound annual growth rate (CAGR) of +1.7%.
While France will continue to account for more than half of those sales, the country will see its category share erode further as a wide range of markets, including the US, Japan, Australia, Global Travel Retail, Italy, Spain, Canada and Hong Kong all exhibit healthy growth.
As the report notes: "This rising tide will benefit almost all markets, with Champagne's top 18 destinations all set to see their volumes rise [between 2016 and 2021], showing the remarkable geographical diversity and resilience of the category."
Growth for non-Champagne sparkling wine is poised to accelerate even faster in the next five years, according to IWSR predictions, with volumes set to reach 219m cases by 2021, a gain of nearly 30m cases at a CAGR of +2.2%. As with Champagne, only a few of the top 20 sparkling wine markets will decline over that timescale (Ukraine being the most notable), with six leading markets – Russia, the US, Italy, the UK, Argentina and China – set to record "spectacular" growth.
Germany, still by far the world's leading sparkling wine market despite recent challenges, will consolidate its position with solid gains to 2021, with France and Spain, two more leading markets, following suit.
But, Germany's position as the leading consumer of imported sparkling wines could be under threat in the next few years. If the UK continues to grow at rates above 10% – as it has done over the past five years – it will soon overtake Germany.
Much of the growth in the UK – and indeed in the US and many other global markets – is being driven by the Prosecco boom. This, says the report, has become the "go-to option for aperitif seekers", thanks to its perceived status as an everyday mini-luxury.