Exceptional resistance. Victorinox I.N.O.X. timepiece in solid steel.

Exploration is is not a choice. It's an imperative. Every journey starts with a step, a light luggage, a dose of optimism, and a Victorinox multi-function pocket genie.
From super resistant blades, to pliers, electronic helpers and special timepieces – Victorinox multi-tools cover a lot of ground and for 130 years are true to the "made to last" mission. The iconic "Couteau Swiss", the multi-function pocket knife, is a crucial presence for every urban or wildlife explorer.

The maker of the original Swiss Army Knife celebrates 130 years of designing and building tools withstanding unusual levels of stress with the I.N.O.X. timepiece – this year's winning product, a Swiss watch reliable in all conditions. I.N.O.X. is one of the most durable watches ever created.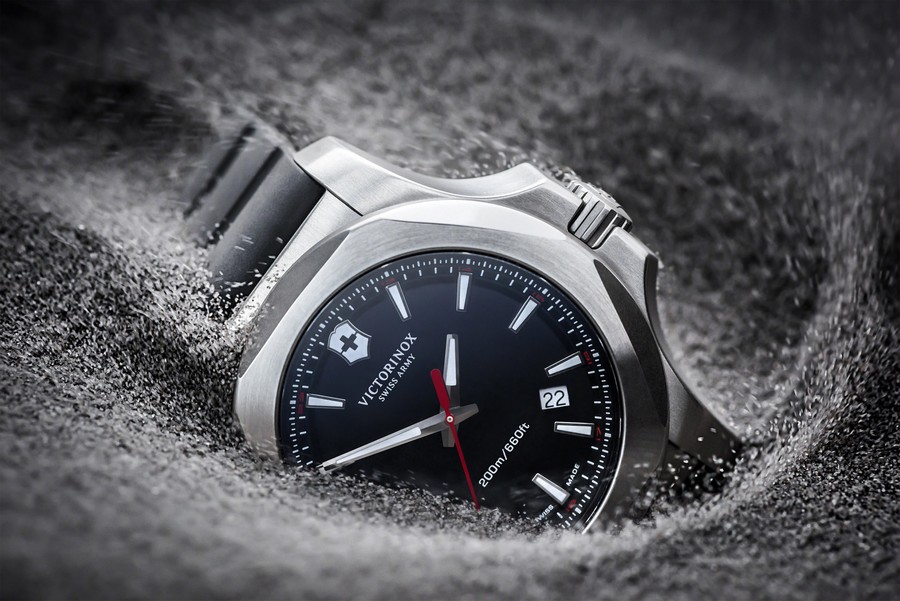 The new timepiece was designed to set new standards for exceptional resistance and extraordinarily strong characteristics. It's like having another armor and a guide around your wrist. This rugged companion for life is built to survive the worst.
To demonstrate its exceptional resistance, the manufacturer based in the town of Ibach (Switzerland) put it through an intensive set of 130 tests like variations in temperature from -51° C to +71°C, 12G forces of acceleration and deceleration, attacks with corrosive products (gasoline, solvents, oils, insecticides, and cleaning products). 30 of the tests were exclusively designed for this solid steel timepiece, synonymous with material strength, durability and super resistance in the harshest conditions on Earth.
The muscle watch will withstand a 10-meter drop onto a block of concrete, will resist in a washing machine, in a sandstorm and will come out victorious having a 64-ton tank drive over it. The watch's case has a protective envelope guaranteed to maintain a perfect seal and a200m water resistance.
On top of technology comes precision work and innovation. The sport watch with a streamlined look pays tribute to Victorinox heritage and the invention of stainless steel/'Inox' from French "inoxydable." For Victorinox, the stainless steel is the bridge between knifemaking and watchmaking. The Swiss know-how and the superlative standards of quality were transferred into the ticking Quartz heart of this robust solid steel watch.
All the parts and mechanisms were reinforced and solidified. The stamped indexes and the dial designed as a single sealed piece are impossible to break off from an impact, while the slightly elevated bezel will protect the crystal.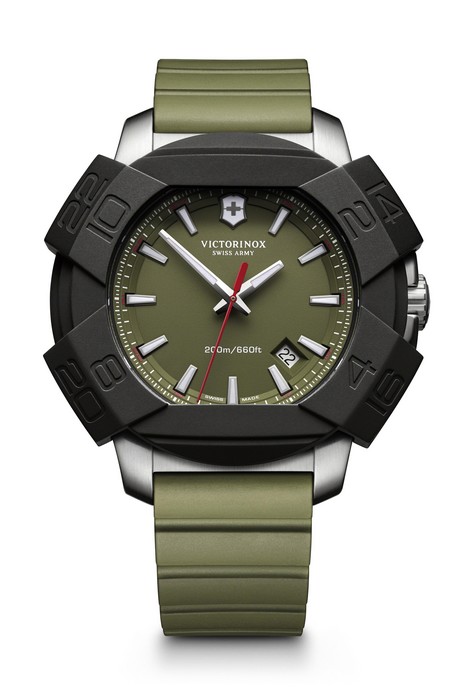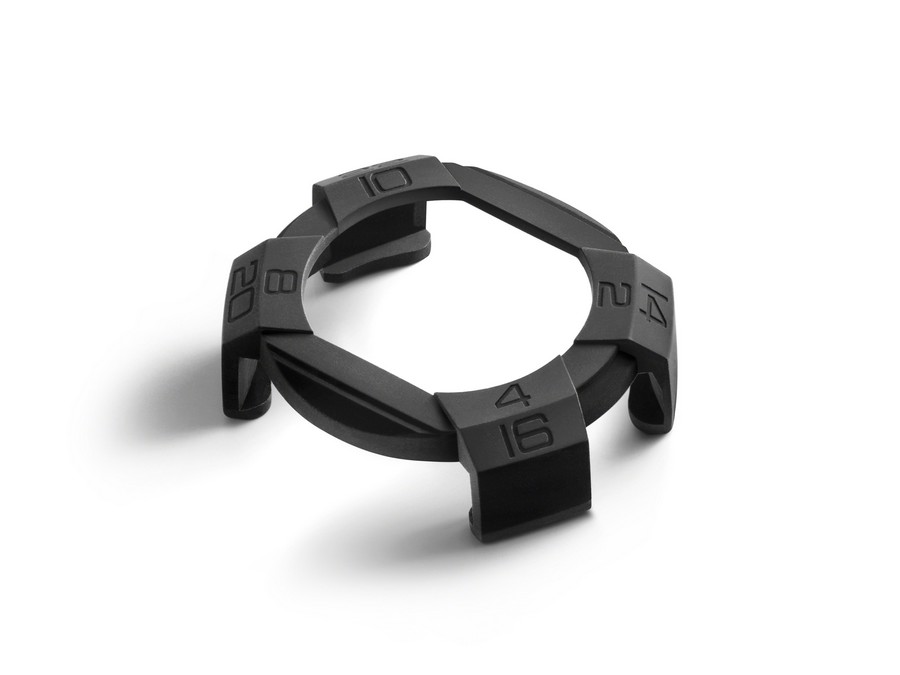 The silicone & nylon bumper plate with embossed numerals is a great invention idea, transforming the compact watch to go effortlessly from morning meetings to brutal environments. The 2 in 1 versatile watch safe from scratches is available with dials and straps in black, khaki green or navy blue. Like with the Swiss Army Knife, you don't know how über-versatile it is until you take it with you. A shared journey lights the way.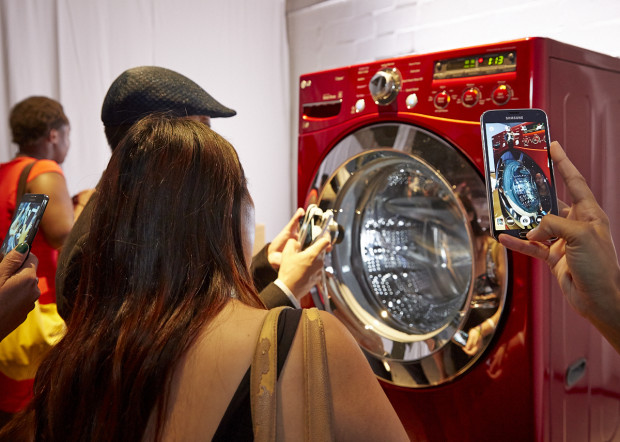 The launch of the I.N.O.X. timepiece was celebrated in New York in the company of 250 influential bloggers. The event also cemented the partnership between Victorinox Swiss Army and the Fire Department City of New York (FDNY Foundation).
The event demonstrated some of the extreme tests endured by Victorinox I.N.O.X. watch , including: the fire engine, boiling water, the ice cube, the washing machine (two hour cycle at 90°C), and the sand-blasting machine.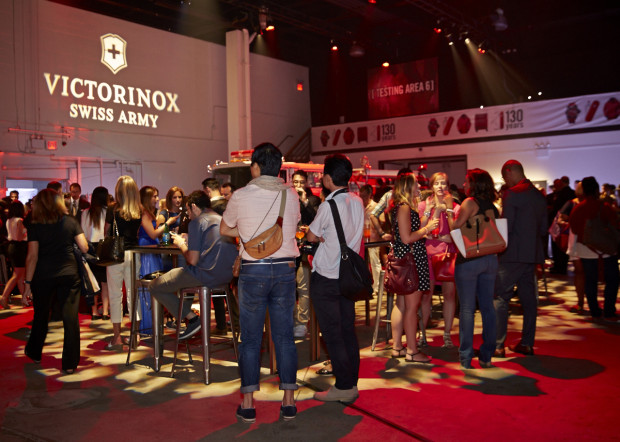 More details you can find here : www.victorinoxwatches.com 

Take a look at Victorinox Inox technical specifications:
Swiss Made;
Case Reinforced stainless steel (43mm);
Scratch-resistant sapphire crystal with triple anti-reflection treatment;
Waterresistant to 200 meters (20 ATM / 660 feet);
Removable black silicone and nylon bumper;
Screwed-on stainless-steel caseback;
Dials Black dial, black rubber strap;
and straps Khaki green dial, khaki green rubber strap;
Navy blue dial, navy blue rubber strap;
Stamped indexes + luminescent hour and minute hands;
Military time on the flange;
Date window at 4:30;
Movement Swiss-made Ronda 715.