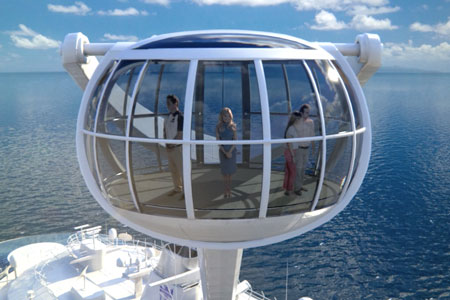 For a more enjoyable cruise journey, cruise travel companies outfitted their ships with several high-tech innovations. The new technologies coming to the Quantum of the Seas, for example, include "Sidewalk to Ship" in 10 Minutes, real-time luggage tracking; the first of 40,000 free windows tablets for crew, exceptional variety and choice – oh, and a robot to fix your drinks.
"Cruise vacations have a romantic past – but they also have a lively, adventurous, state- of-the-art future," said Richard D. Fain, chairman and CEO, Royal Caribbean Cruises Ltd. "We were determined to take the best advances in modern technology, turn them into shipboard WOWs, and take the frustration out of the vacation. This ship's combination of ease and flexibility would make a yoga instructor proud."
Altogether, customer-centered technology makes Quantum of the Seas six kinds of SMART: SMART Check-In, SMART Concierge, SMART Connect, SMART Experiences, SMART Service, and SMART sustainability.
Guests will be able to track luggage in real time on their smartphones. Luggage will be tagged curbside with RFID technology at drop-off, and guests can monitor their bags' progress through key points en route to the stateroom. On departure, the process is reversed.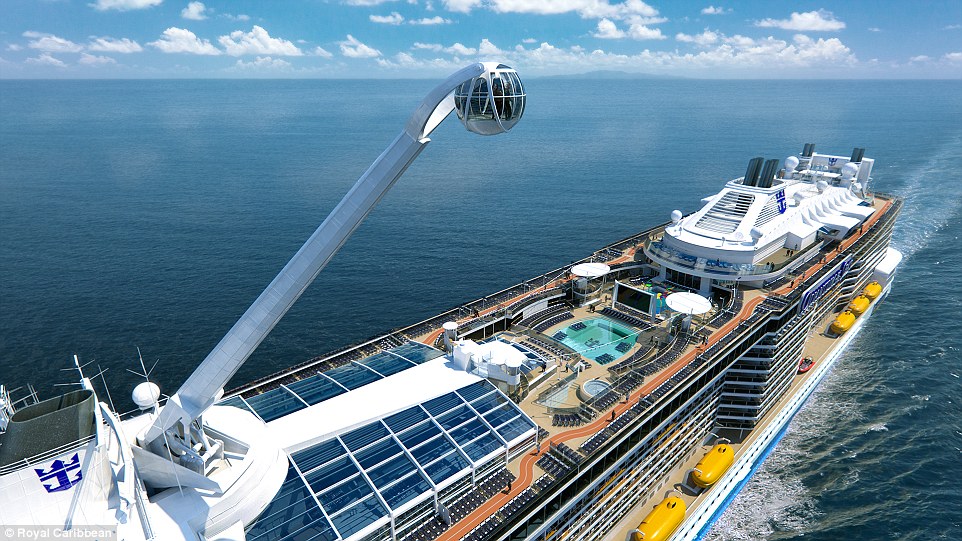 The ship will offer new RFID WOWband wristbands, which require only a simple tap to quickly navigate the ship, make onboard purchases, serve as the room key and more.
Quantum of the Seas will operate with unprecedented bandwidth using satellites launched by tech partner O3b Networks. With speeds that match fast broadband connections onshore, guests can be online 24/7, no matter what personal device they bring onboard. Guests can watch streaming video, check email, share images on social media and enjoy face-to-face video conversations – even in the middle of the ocean.
A brand new venue, Bionic Bar, is set to make waves with robots at center stage. Guests place orders via tablets and then have fun watching robotic bartenders hard at work mixing cocktails.
Robots drive another entertaining feature on Quantum of the Seas. Two70 is home to a playful and agile troupe of six Roboscreens that stage surprise performances during every cruise, creating scenes while soaring and twisting solo, or uniting as one. Guests will also experience Vistarama, floor-to-ceiling glass walls that transform into an expansive ambient surface that projects any scene, real or imagined, including the multidimensional performance spectacle, Starwater.
Quantum of the Seas will take advantage of technology in functional forms as well. Guest staterooms are equipped with device-charging USB outlets, as well as energy efficient and environmentally friendly lighting systems. Interior accommodations are outfitted with Virtual Balconies that display real-time sights and sounds of the sea through 80-inch LED screens, ensuring every stateroom has a view.