Dedicate a Day to Climate Fight. 24 Reasons for Hope will ask each of us to dedicate a day to make a difference.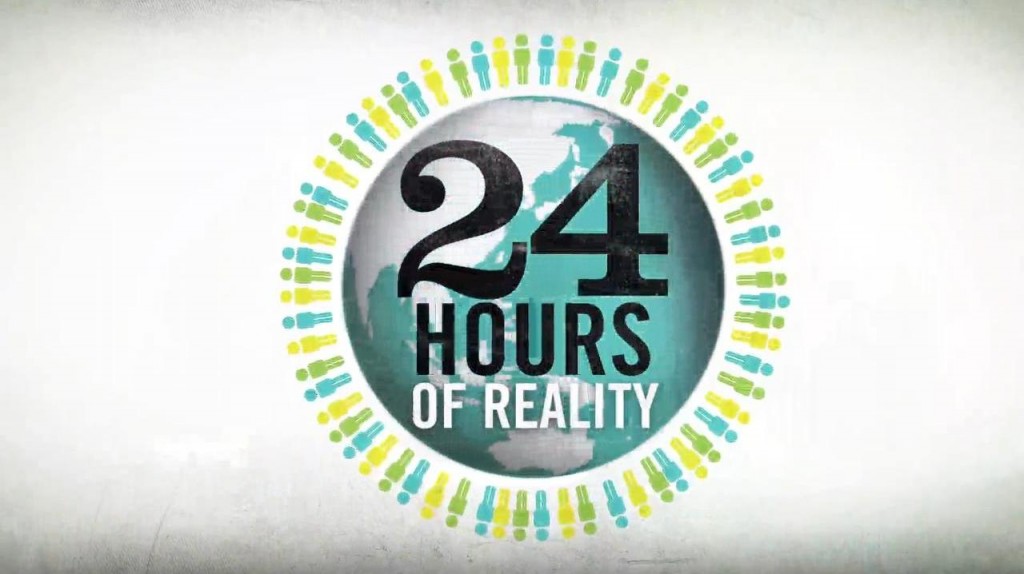 The Climate Reality Project's fourth-annual 24 Hours of Reality broadcast, 24 Hours of Reality: 24 Reasons for Hope, will be presented live from Brooklyn, New York on September 16-17, beginning 12 PM EDT. This year's broadcast marks a turning point in the global movement for climate solutions, celebrating innovation and progress in fighting climate change around the world and kick starting a year of concerted action.
Each hour, former U.S. Vice President and Climate Reality Chairman and Founder Al Gore will introduce a new reason to be hopeful about solving climate change and invite viewers worldwide to join this effort and dedicate a day in the coming year to helping end the climate crisis.
Airing one week prior to the U.N. Climate Summit, this year's 24 Hours of Reality program will share the good news that the tide is turning and solutions to climate change are here today. Each hour focuses on a specific milestone in efforts to address the crisis – from the plummeting cost of solar panels to the rise of climate action at the national level.
Building on the previous three installments of award-winning programming, this year's broadcast will feature field reports with activists, town hall-style discussions with experts, and one-on-one interviews with celebrities, and artistic performances.
"Carbon pollution is already having a profound impact on our climate, but the good news is that we have all the tools we need to overcome this challenge," said Al Gore. "It's time our leaders stop asking 'What do we do?' and instead ask 'How can we accelerate the shift to a sustainable future powered by cheap, clean renewable energy, with sustainable agriculture and forestry.' This year's 24 Hours of Reality will signal a transition in the global conversation on climate change where we highlight the solutions at hand and empower individuals to take simple actions to aid this global fight."