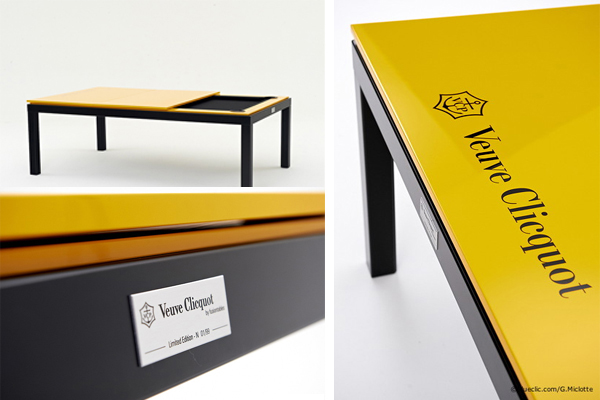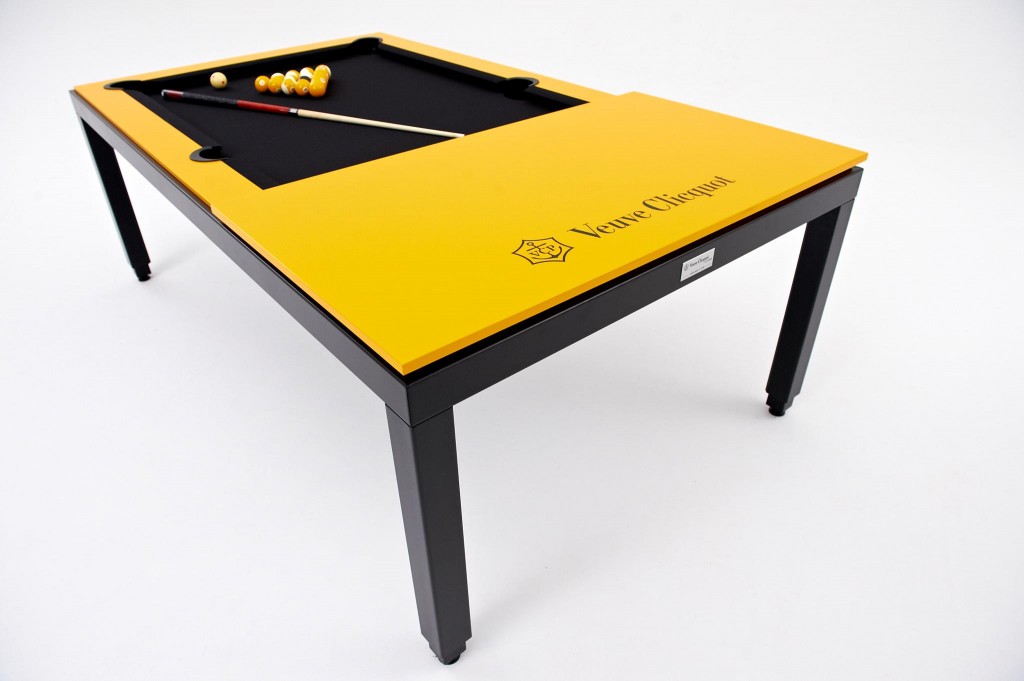 The Belgian design brand Fusiontables teamed up with French champagne house Veuve Clicquot to design a dining table that can be transformed into a billiard table. It is the type of dining/pool table that will adapt to any interior design environment.
An excellent example of what's best and what's next in design, the edition is limited to 99 tables and is made from the finest materials by highly qualified Belgian craftsmen. Fusiontables' innovative design in the colours of Veuve Clicquot illustrates the importance of the prestigious champagne brand for the design world, states the manufacturer.
Fusiontables designs multi-functional dinning /pool tables for uses in many rooms; the dining room, conference room, board room, recreational room, media room and game room.