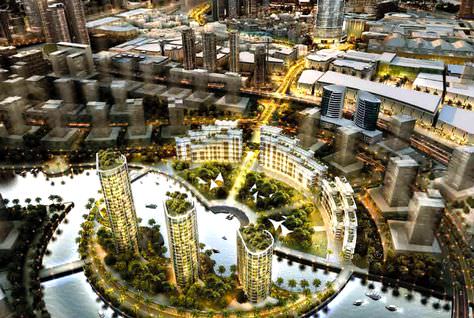 After the recent announcement that Dubai plans to build an US$2.7bn complex of five theme parks, Dubai's ruler, Sheikh Mohammed bin Rashid Al Maktoum, unveiled plans to build "Mall of the World" – world's biggest mall.
The "new city within Dubai" will be named Mohammed Bin Rashid City after the ruler of the Gulf desert city state and will be a complex consisting of 100 hotels, the world's biggest shopping mall and a Universal Studios theme park.
The megalomaniac construction plans have come despite high-profile developments remained unfinished in the wake of the economic downturn in 2008.
"We do have our own resources and way to finance… We are sure that these projects will be achieved," Hani Al Hamli, secretary general of Dubai Economic Council told arabianbusiness.
"When it comes to resources, we are part of the UAE and we have our own networks… There [are] neighbours who have massive natural resources. At the end of the day, [in] the UAE there is solidarity and a good governance and leadership," he added.
"Abu Dhabi or some of its companies may be part of this mega development," an Abu Dhabi government official, who did not wish to be identified, told Reuters. "It is early days, let's wait for the devil in the details."