Cities are making great progress in reducing greenhouse gases
Mayors of the World's Largest Cities Demonstrate Progress in Greenhouse Gas Reductions and Launch Two New Initiatives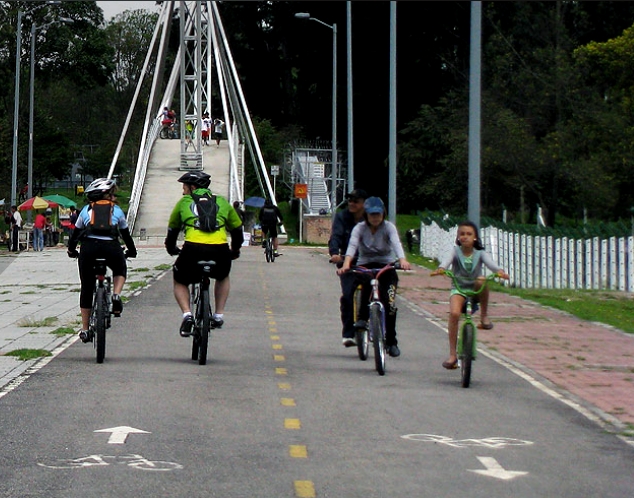 C40 Cities Climate Leadership Group (C40) Cities have the potential to reduce their annual greenhouse gas (GHG) emissions by over a billion tonnes by 2030, from business as usual. This is equivalent to the annual GHG emissions of Mexico and Canada combined. Just with the measures they have already undertaken or committed to, C40 Cities are on track to reduce their collective annual emissions by 248 million tonnes by 2020. C40 Cities have undertaken nearly 5,000 climate-related actions since the network first formed in 2005. In many cases, these actions were taken without national government support.
Additionally, and helping to build on cities' significant accomplishments, C40 is launching a new solid waste peer-to- peer learning network. With support from the World Bank and the Climate and Clean Air Initiative of the U.S. State Department, C40 will establish a new network that will assist local governments in reducing methane emissions through solid waste management.
In a second announcement, C40 will be partnering with the Joint Initiative on Urban Sustainability (JIUS) to foster the sharing of best practices collected in all C40 Cities through a new library incorporated into the newly launched C40 website www.C40.org. This resource will be publicly available and will focus on identifying the key linkages between policy tools, financing strategies and partnerships that enable successful climate reduction strategies.
These announcements came in advance of the Rio+20 United Nations Conference on Sustainable Development and highlight the concrete sustainability actions being taken by C40 Cities. Based on these tangible advances, mayors and local government leaders are in Rio to call on national governments and international organizations to provide more financing and other support for local climate action. Carbon Disclosure Project (CDP) research shows that cities are largely financing their climate change actions without significant external support, as 64% of city initiatives are funded through general municipal funds.
Measurement of progress and accountability toward outcomes have been two of the major themes of Mayor Bloomberg's C40 chairmanship, which began in November 2010. According to recent reports by the CDP and Arup, cities are extremely active in taking steps to reduce carbon emissions and they have potential to do even more.100% of the 45 reporting C40 Cities and 80% of all other reporting cities were implementing a range of carbon emission reduction activities.
-71% of the 45 reporting C40 Cities reported city-wide reduction targets.
-Mayors have direct control over 75% of urban emissions sources.
-C40 Cities represent the world's megacities and account for approximately 14% of global GHG emissions as currently
estimated.
The C40 Cities Climate Leadership Group (C40) is a network of large and engaged cities from around the world committed to implementing meaningful and sustainable climate-related actions locally that will help address climate change  globally. The current chair of the C40 is New York City Mayor Michael R. Bloomberg.