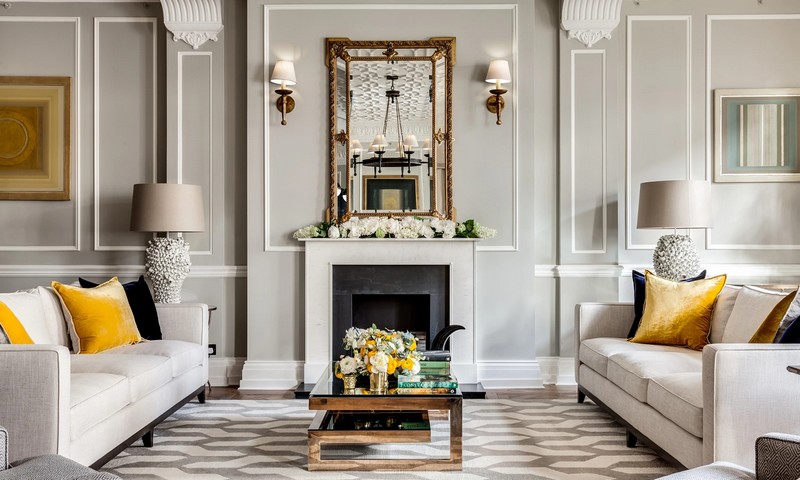 ---
This article titled "Upper crust: buyers pay up to £5.5m for apartments with pizza lifts" was written by Hilary Osborne, for theguardian.com on Thursday 8th October 2015 13.44 UTC
Wealthy buyers have snapped up another slice of London's property market, paying up to £5.5m for apartments boasting their own pizza lifts.
Despite signs of a slowdown in the capital following the introduction of higher stamp duty in December, the flats on the Strand have been sold for prices which agents claim are a new high for the area.
Each of the four flats in the luxury Gatti House development has a butler's lift in the master bedroom leading up from a restaurant next door.
The new residents will be able to call down and place an order, and will not even have to get up to answer the door for delivery (although they may want to move through to the kitchen so they don't end up with crumbs in their bed).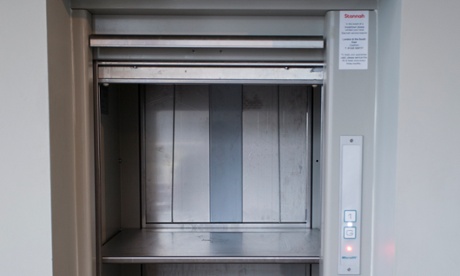 The buyers, in their 30s and 40s, and a mixture of overseas buyers and City executives, were all apparently fans of the idea of being able to order dinner in their pyjamas.
The lifts survive from the building's previous life as the Adelphi Theatre's restaurant, when the upstairs rooms were used as private supper rooms and frequented by actors and playwrights including Oscar Wilde, Sarah Bernhardt and Noel Coward.
The flats have raised record prices for the area, with the easy access to pizza topping a list of other designer must-haves including underfloor heating, high-end home entertainment and security systems, and marble and stone finishes.
The cheapest flat in the block changed hands for just under £3m, or £2,100/sq ft, while the three-bedroom penthouse was bought for £5.5m, or £2,260/sq ft. It didn't hit its asking price of £5.95m, but is still one of the most expensive apartments ever sold in the area.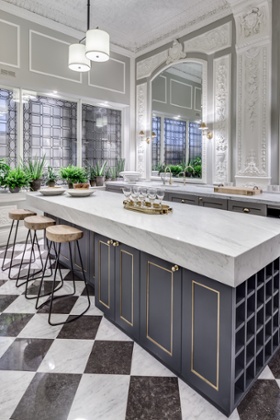 Gary Hersham, director at Beauchamp Estates, which sold two of the flats, said prices for property in the area could continue to rise.
"The local area has experienced approximately 20% growth year-on-year and with its central location and price appealing to national and international buyers, there is clearly room for further growth," he said.
Tracy Kellett, a buying agent for wealthy clients in London and the south east, said "lifestyle additions are definitely a plus for busy billionaires". However, she added that she thought "gym, porters, parking would be further up their list of 'nice to haves' than a posh on-call Dominos."
On Tuesday, a report by Knight Frank showed that in 2014, London saw a boom in sales of luxury apartments and houses, with 1,638 properties selling for more than $5m (around £3m).
Although developers are continuing to build high-end apartments, Kellett said the London market was "feeling the squeeze", partly because of the time of year, and party because of the stamp duty changes.
guardian.co.uk © Guardian News & Media Limited 2010
Published via the Guardian News Feed plugin for WordPress.