Internationally-acclaimed artist Grimanesa Amoros creates PINK LOTUS in Honor of Breast Cancer Awareness Month.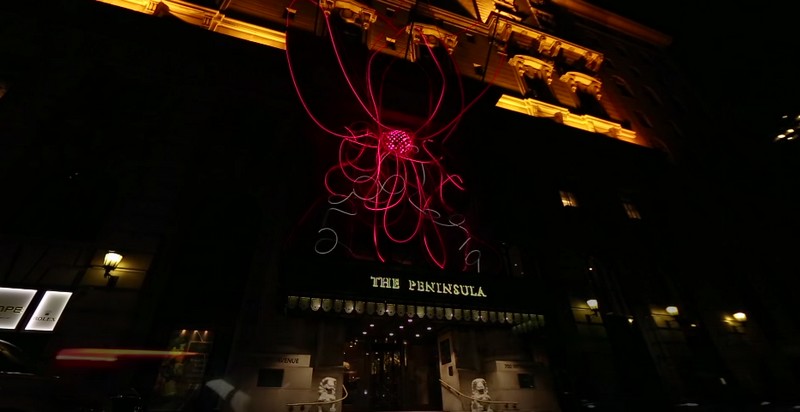 "We're pink with pride this October," says Peninsula New York with a PINK LOTUS art installation created by Grimanesa Amorós.
From October 1 to November 15, The Peninsula New York presents PINK LOTUS, a large-scale light installation sculpture by noted interdisciplinary Peruvian artist, Grimanesa Amorós, in honor of Breast Cancer Awareness Month.
The installation, exclusively curated for The Peninsula New York by Circa 1881, is part of the brand's global "The Art of Pink" charitable program, with Peninsula hotels around the world partnering with artists to help raise both funds and awareness for the fight against breast cancer. The Peninsula New York supports SHARE, a nationwide community that offers support, information and the benefit of experience to women diagnosed with breast and ovarian cancers.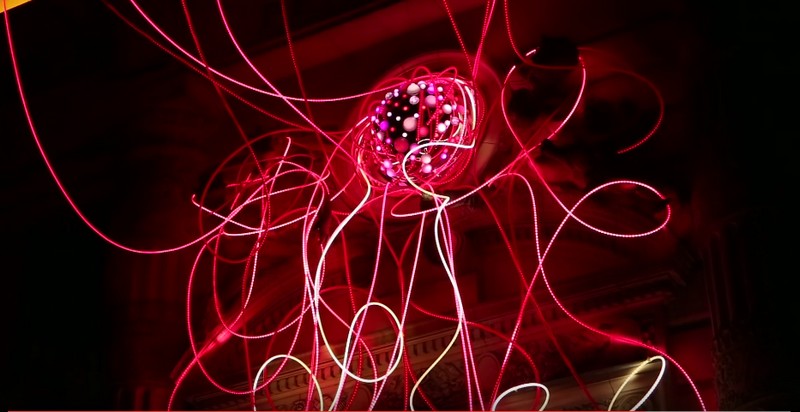 In keeping with the initiative's "pink" theme, Amorós has used LED lights to create a pink lotus flower that highlights The Peninsula New York's landmark Beaux-Arts facade. The installation activates the entrance of the hotel on 55th Street and Fifth Avenue, with a focus on the large Palladian window and the carvings of Ceres, Roman Goddess of agriculture and abundance, and Diana, Roman Goddess of the hunt, the moon and childbirth. By placing the installation on the main facade, Amorós is supporting Breast Cancer Awareness Month by drawing attention to both the Roman Goddesses, who represent the power of women worldwide and to the lotus flower's symbolic associations with creation, enlightenment and rebirth.
As in all of her work, Amorós' PINK LOTUS has created a dialogue with the existing architecture and the history of the site. The dramatic composition provides the public with a unique visual experience created by the use of LED lighting. The beauty and spiritual symbolism of the lotus flower are certain to make the PINK LOTUS one of the highlights of The Art of Pink.
Additionally, the high-end hotel is once again supporting Peninsula in Pink with a collection of initiatives including Gotham Lounge's Pink Afternoon Tea and a bespoke cocktail, known as the Pink Lotus, which is available at all dining outlets throughout the month of October.