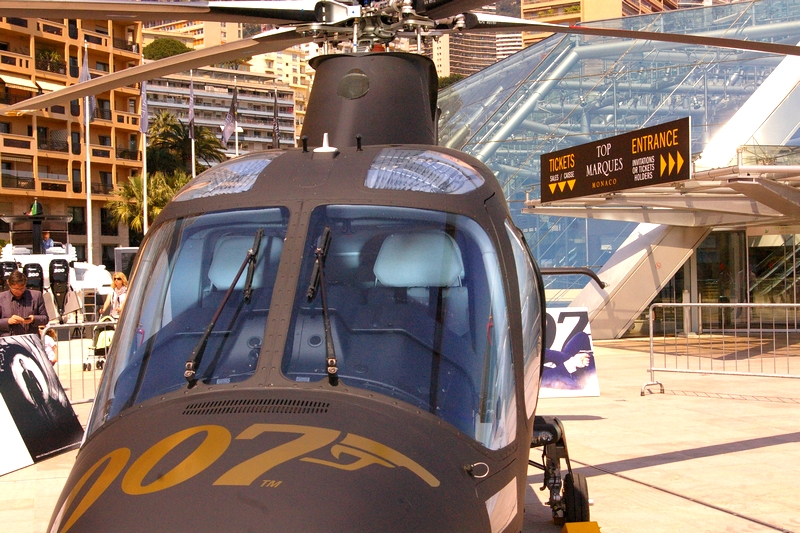 Supecars, superboats and superwatches. Monaco has focused for the 10th time on creme de la creme in terms of horsepower, jewelry and toys for grown-ups at Top Marques Monaco 2013, a high-end event coincided with 2013 Monte-Carlo Rolex Masters.
The Monegasque Principality is comprised of a state filled with adrenaline and curiosity. Paparazzi lurk at every corner the supercars exhibited by the owners and those included in the test drives by Top Marques Monaco 2013.
Top Marques greeted us with an Agusta Westland landed in front of the Grimaldi Forum. James Bond's VIP helicopter is flanked by Fjord and Frauscher boats and vintage Aston Martin models. An admirable view and a preamble for what was to discover inside the fair which this year presents six world premiere supercars: Venzer, Manzantti, Mansory, Delavilla, Savage Rivale and Isis.
The first day was reserved for test drives. Those who wish could test Rolls-Royce, Hamann, Pagani, Ferrari, Lamborghini, Bentley, and McLaren supercars, plus testing the new helicopter with 007 marks. Sensations are as big as the uniqueness of these hyper vehicles.
After we enjoyed the jewelry show, Liquid Gold and linens, we made a stop to admire Franck Muller's latest innovation – the fastest tourbillon and the sports collections, followed by amazing Boulle's jewelery and vintage luxury watches.
Aquatic luxury toys have been as always wildly successful along with super driving simulators that train professionals pilots. The sensations of driving were the most realistic compared with other devices.
The whiskey tasting by La Maison D'Écosse and its famous Monaco Blend and the Taschen stand was another moments of delight. We were pleased that besides bling-bling there is a slice of art and culture offered by several art galleries and Taschen publishing house. Taschen came with rarest editions, limited editions and books of extraordinary dimensions, plus novelties not yet out for sale.
The hall that houses the supercars is a revelation for any car enthusiast. A better selection could not be imagined under one roof. The show is magnificent. Enjoy a selection of photos. We will be back with new experiences from Top Marques Monaco 2013.