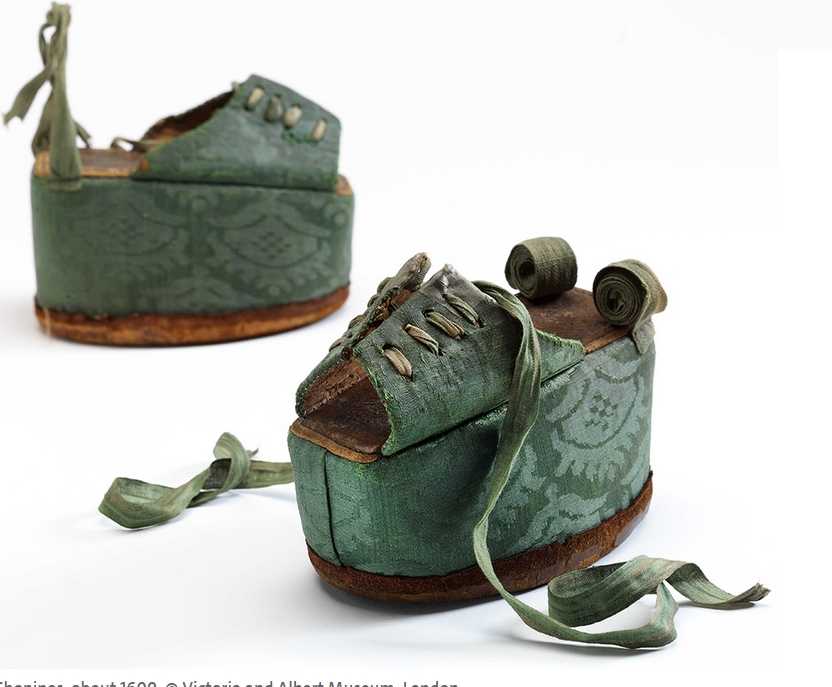 ---
This article titled "Top London museums focus on our obsession with the shoe" was written by Nicole Mowbray, for The Observer on Saturday 25th April 2015 12.37 UTC
"Give a girl the right shoes and she can conquer the world," said Marilyn Monroe. Coco Chanel went further: "A woman with good shoes is never ugly." But it was luxury shoemaker Christian Louboutin – he of the red-sole heel fame – who took the shoe to another level. "Shoes transform your body language," he said. "They lift you, physically and emotionally."
Six months ago Harrods opened a 42,000 sq ft shoe department called Shoe Heaven, which has become a destination in itself. Expensive espadrilles have become the fashion accessory of the summer and are flying off the shelves.
"Shoes from the best, most luxurious houses in the world have become statement pieces in their own right," says Laura Weir, fashion features editor of Vogue. "Labels like Chanel or Dior are no longer untouchable. Buying the shoes allows you to have a taste of that luxury lifestyle."
Now comes further proof of our cultural footwear obsession – three big exhibitions dedicated to footwear are opening across the capital this summer: the Design Museum's Life On Foot (opening 13 May); Rayne Shoes For Stars at the Fashion and Textile Museum (22 May); and the V&A's Shoes: Pain and Pleasure, which starts on 13 June.
Life On Foot centres on the Spanish shoe brand Camper, which this year celebrates its 40th anniversary. Following the creation process from design to completion, the show takes a holistic look at walking through the prism of the quirky shoe company.
"Curator Peter Collard started working on this exhibition a year ago," says Nina Due, head of exhibitions at the Design Museum. "We have a good track record of popular shoe shows. Take Christian Louboutin and Manolo Blahnik a couple of years ago. Whether people dare to admit it, we judge people by what they have on their feet. It's fascinating to stand on a train platform eyeing up people's shoes. Of course, we all need to wear shoes when we leave the house, but the choosing of a particular pair is so personal and so unique it says a lot about us."
Shoes have an inescapable association with status, luxury and fashion, and few brands offer more glimpses into the world of old glamour than Rayne shoes, a British company that cobbled some of the world's most fashionable women, including Vivien Leigh, Marlene Dietrich and Brigitte Bardot.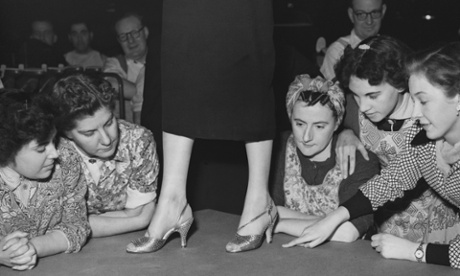 A show devoted to their centenary – Rayne Shoes for Stars – takes place at the Fashion and Textile Museum from 22 May. There's no shortage of pedigree to be found here: Rayne was awarded three royal warrants by the Queen for its extraordinary creations – including her wedding shoes.
"There are over 100 pairs of shoes in this show," says Celia Joicey, head of the Fashion and Textile Museum in Bermondsey, south London. "Usually, we see shoes in the context of a whole outfit, but here we are seeing them on their own, which offers a new perspective.
"Rayne's shoes were featured in the Norman Hartnell to Hardy Amies exhibition in 2012, and people had a real connection with the label. They were, and remain, a family business, founded in 1885 to cater for the theatre world. But it was in the 1920s that the label started to grow.
After the second world war, Rayne opened a glorious emporium on Bond Street where Marlene Dietrich and the like would go to be fitted for shoes. Rayne even made the shoes for Elizabeth Taylor in Cleopatra."
Shoes, of course, are not only a feminine preoccupation; handmade men's shoes are enjoying a resurgence. According to the British Footwear Association, men's shoes made in Britain are more coveted than ever. The industry employs 5,000 people to make five million pairs of shoes a year, and producers, many based in Northamptonshire, are hard pressed to meet demand.
"We've seen a resurgence in the British tailoring industry over the past decade, and there's a parallel movement happening in shoes," says Joicey. "Nowadays, many more men spend money on clothes and accessories than they did 10 years ago."
So how to explain the constant allure of footwear? "Shoes are transformative in every way," says Hannah Almassi, fashion news and features editor at Grazia magazine. "Heels can alter your posture, height and the way you walk, they can make a new outfit sing or bring an old one up to date."
Almassi believes they are also a great leveller. "Although footwear can indicate status, they are also one of the least judgmental fashion items out there. While shoppers may feel uncomfortable in the latest tricky trend, everyone can find shoes to suit them."
guardian.co.uk © Guardian News & Media Limited 2010
Published via the Guardian News Feed plugin for WordPress.