Le Drugstore in Paris designed by Tom Dixon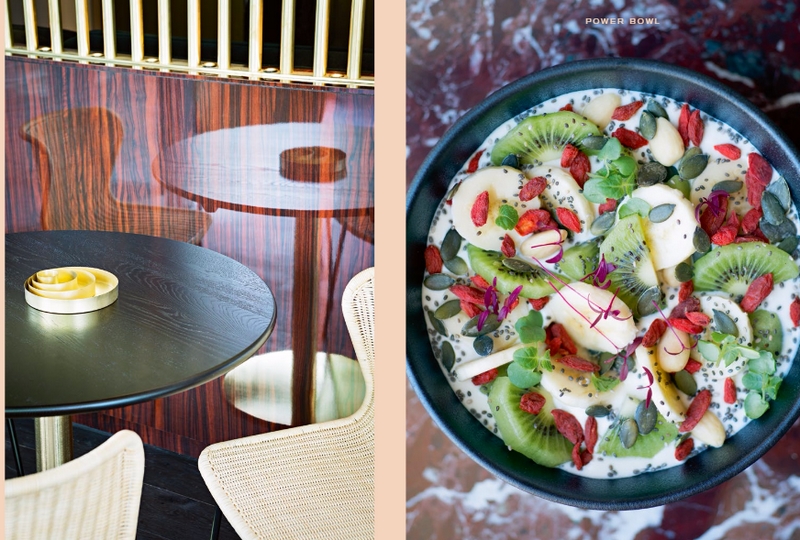 The Capital of France is the latest city to play host to a Tom Dixon-designed interior. The new restaurant Le Drugstore features decor by Dixon and
menu by 3 stars Michelin Chef Eric Frechon.
This legendary site, so emblematic of everything Parisian, proclaims its renewed identity. The original Publicis Drugstore came into being in 1958, on the initiative of Marcel Bleustein-Blanchet, founder of Publicis; a brand as much as a meeting place, it was the first store to be open seven days a week. Cultish, Parisian, cosmopolitan, the Publicis Drugstore has always extolled Paris as the capital of desire in every shape and form.
The place is known for its traditional baguette, the signature millefeuille, finger sandwich, gourmet ice-cream, the iconic croque-monsieur, and its beef tartar with caviar.
On May 24, 2017, the Publicis Drugstore revealed a new facet of its personality with Le Drugstore, the restaurant designed like a members-only club, yet open to all, where brass, marble and leather banquettes create an intimate, convivial atmosphere in the heart of the city.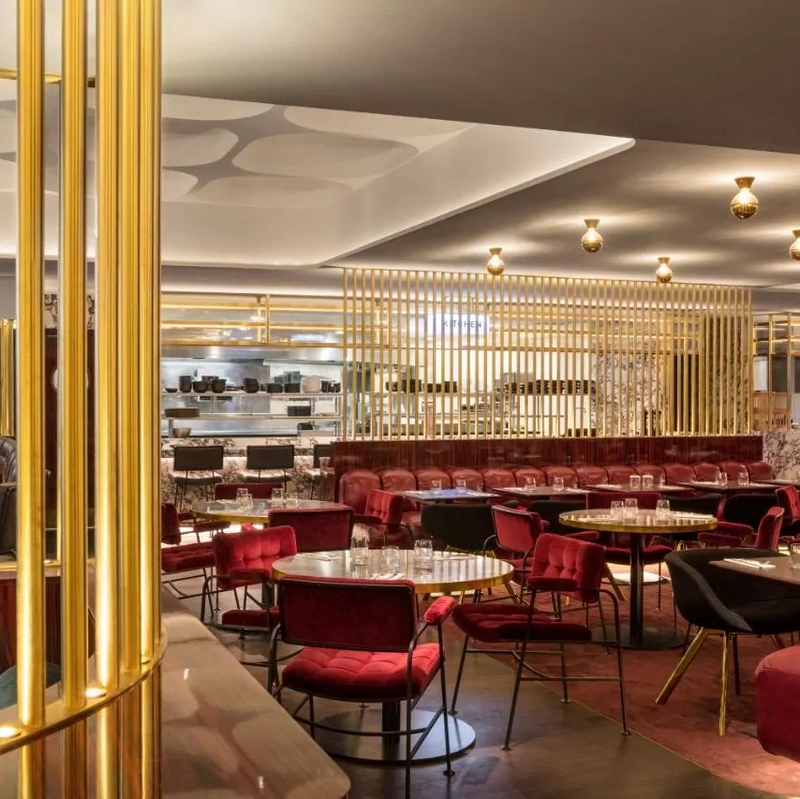 "A place of energy, movement, and novelty, breaking away from routine without losing its identity. Its roots are Anglo-American, its spirit is French. All this is embodied in the new Le Drugstore restaurant, from breakfast to an after-work, from tea-time to an evening meal. This brasserie proclaims the identity of the place and everything it symbolizes: accessibility, comfort, pleasure. A legendary site designed to enhance every moment of the day with a generous welcome that makes everyone feel at home." Jacques Terzian, General Manager of Publicis Drugstore.
"It may be the locals' favourite, but with front-row views of the Arc de Triomphe from the glass-walled conservatory and al fresco terrace, a high ranking chef and Dixon's glamorous revamp, Le Drugstore is sure to lure in a new international crowd," says thetelegraph.
Tom Dixon was inspired by Mathieu Matégot's work for drugstore Matignon in 1963 to create a bespoke collection of seats for the restaurant Le Drugstore.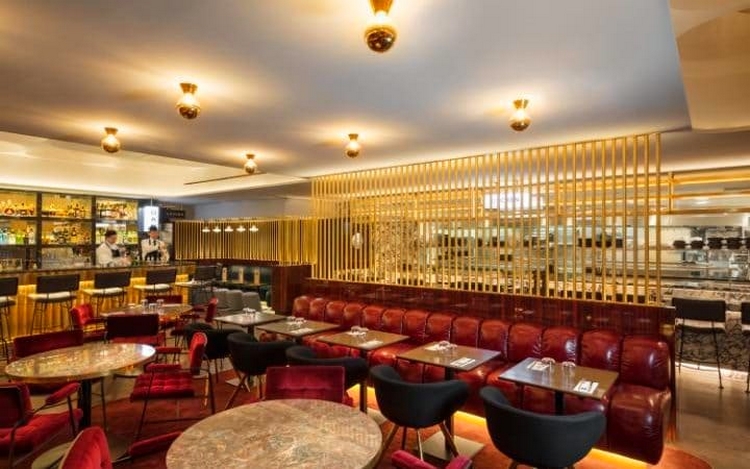 A Paris club open to the world
"The Publicis drugstore is above all an exceptional, innovative address on the Champs-Elysées with the energy and impact of the 1960s. For its new restaurant, I wanted to recreate a similitude of affordable, daily luxury for the public of today. Even if all that has changed. And even if it is unrealistic to try and recreate a semblance of newness. The important thing was to bring together noble materials, worthy of a Paris club, open to the world. The concept of orientation and openness was essential," explained Tom Dixon.