Emotions with style: the fragrance collection of Diane Pernet.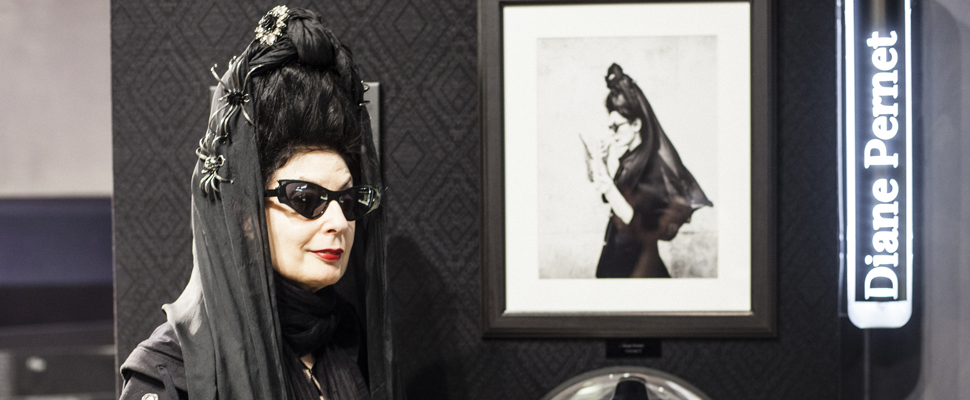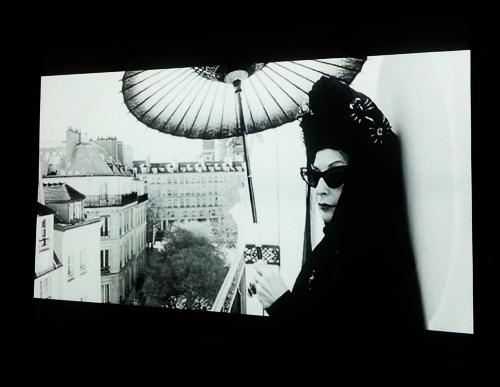 The Paris-based American blogger Diane Pernet has teamed up with Intertrade Group and announced a fragrance collection of four scents which can be found under the "To Be Honest," "Wanted," "In Pursuit of Magic," and "Shaded" codes.
The American journalist and blogger has been the special guest of this year's edition of Unscent- INTERTRADE Art Exhibition of Perfume in Milan. She presented a soft launch of the three perfumes she has created with Intertrade as well as a special preview of new short films from the ASVOFF festival dedicated to independent cinema, of which she is the founder and curator.
The spyder, one of Pernet's classic symbols, will be present on the fragrance bottle in a decoration created by designer Marco Salvucci.
"Diane Pernet To be honest" fragrance captures the experience of stumbling upon an ancient church while walking trough the woods. There are notes of myrrh, black pepper, cedar wood, patchouli, vetyver, leather and amber. "Wanted" is the reminiscent of an oriental garden as the mist rolls in. There are notes of clove, juniper, and nutmeg with a little musk accord in the air. Sensual, energetic and narcotic at the same time. "In Pursuit of Magic", the third fragrance, creates a feeling as if you've entered a familiar yet parallel world with notes of refreshing citrus air that simultaneously invigorates and purifies you, says Intertrade, the perfume group behind the Avery fragrance stores in London, Milan, Modena and New Orleans. The Shaded scent was inspired by salty seaside memories and includes vetiver, musk and guaiac wood.
Diane Pernet's fragrances will be launched in Paris on September 26 at the Joyce Gallery in Paris, informs AFP. The music of the event will be signed by Adán Jodorowsky, while the exhibition of artwork will include some of the best contemporary illustrators: Ivo Bisignano, Roger Duncan, Miguel Villalobos and Nick Walker.