Italian leather and skilled craftsmanship give life to the new "A" Bag.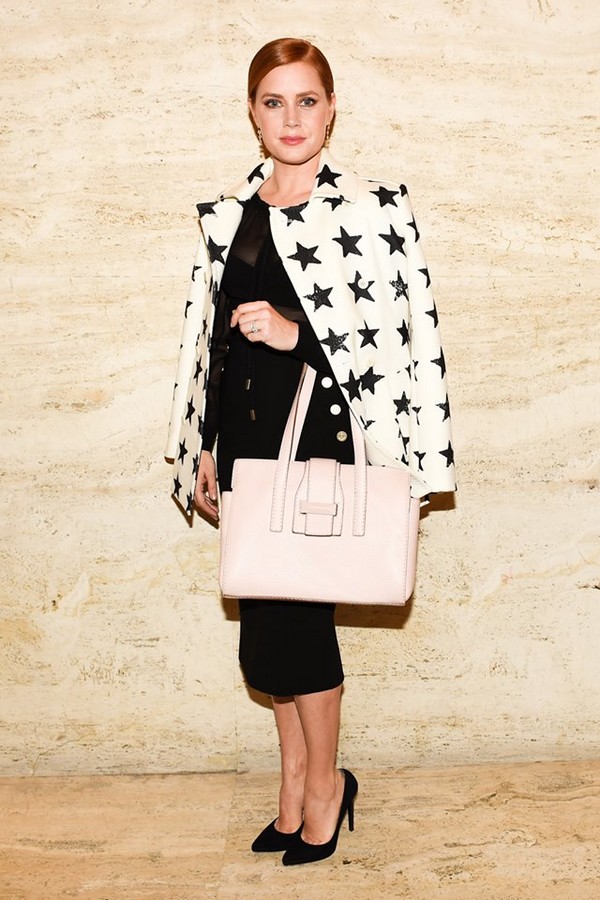 Luxury Italian fashion house Max Mara introduced the "A" Bag Limited Edition inspired by Amy Adams, presented at Four Seasons' Pool Room in New York. The "A" Limited Edition bag celebrates the partnership between Max Mara and the American actress and singer Amy Adams, who is starring in her fourth season as the face of the Max Mara Spring/Summer 2016 Accessories Campaign. Through the legendary lens of the iconic photographer Mario Sorrenti, Amy Adams' beauty is captured in an authentic film set where she is free to perform and express herself: "essential yet still precious, precise and sensual in hues, though." Amy Adams' femininity and alluring charme reflect in the "A" Bag, Max Mara brand new handbag, dedicated to the actress.
Crafted in the highest quality leather, the bag is characterised by distinctive topstitching and sculpted clasp. The blush hue Limited Edition is sold out online, and is available in an exclusive selection of stores.