For one week only, all Omorovicza fans can experience a selection of high-end beauty treatments from the new 'Midnight Menu' to celebrate the launch of Omorovicza's new overnight mask.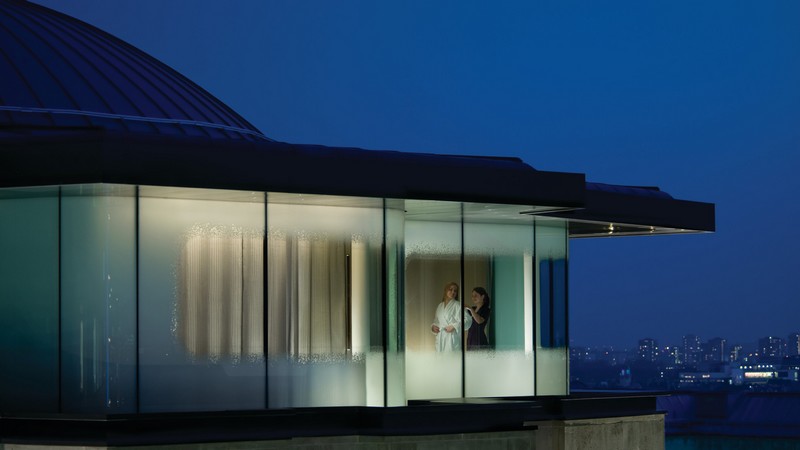 This June, Budapest luxury skincare brand Omorovicza has joined forces with the Spa at Four Seasons Hotel London at Park Lane to launch the Omorovicza Bacial (pronounced "back-shall"), a luxurious 60 minute treatment exclusive to the Spa that dramatically revitalises dull, lacklustre skin and restores skin fitness – essential to the youthful behaviour of skin cells. This treatment combines Hungarian massage with transformative skincare products and eliminates toxins through a five step routine consisting of cleansing, steaming, extraction, massage and moisturising.
For fall, the two high-end brands announced a new beautiful collaboration. The Spa at Four Seasons Hotel London at Park Lane will launch a week long pop up, The Omorovicza Midnight Suite featuring La Perla, from September 7 to 14, 2017. Each 60 minute treatment is priced at GBP 150 is available at The Omorovicza Midnight Suite at Four Seasons featuring La Perla, and from September 15, 2017 in the Spa treatment rooms.
The pop-up offers a selection of treatments from the new Omorovicza Midnight Menu to celebrate the launch of their Midnight Radiance Mask. The brightening overnight mask is formulated with active ingredients to gently exfoliate the skin while promoting cell renewal and fighting hyperpigmentation.
The Midnight Menu will be available during the evenings from 4:00 to 9:00 pm to coincide with the body's Circadian Rhythm.
The treatments begin with a relaxing back massage followed by a 30-minute facial. Clients can choose from The Detoxifier, a deep cleansing facial; The Brightener, a facial to boost the most lacklustre of complexions; The Restorer, a strengthening treatment for ageing skin; The Revitaliser, an overnight workout for the face;or The Hydrator, which restores moisture levels to help hydrate the skin overnight. Afterwards, a choice of two 10-minute enhancers are performed to further relax and restore the body and mind.
You can choose from an Eye Cooler, Face Soother, Scalp Retreat, Neck Lift and Feet Relaxer. Each treatment is completed with the application of the Midnight Radiance Mask, which is left overnight on the skin.