2017 Silk Road Collection by Chopard x Chinese fashion designer Guo Pei. An homage to Haute Couture was the theme of this season.
The grand era of Haute Couture is not that far away from us yet it is getting increasingly strange to us day after day. Industrialization and fast fashion drifted us away from the most beautiful crafts and that elegant gorgeous era. Guo Pei and Chopard Creative force Caroline Scheufele created 33 looks in the most sincere reverence to the remaining innocence of that age. In the Silk Road Collection, Guo Pei used the most fashionable fabrics, privileged a classic line with delicate fabrics to enhance the feminine silhouette. For this collection, Guo Pei has been working hand in hand with Caroline Scheufele, Co-President and Artistic Director of Chopard, in order to present their ideal vision of Couture and High Jewelry.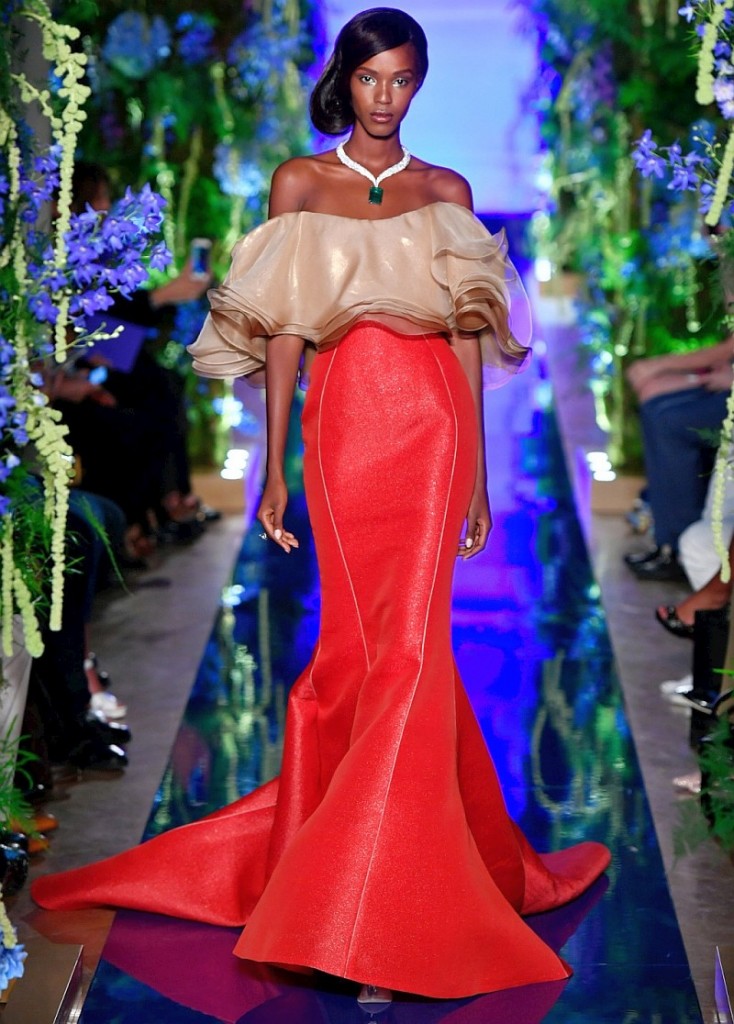 Embroidery and beading combined with sophisticated craftsmanship are Guo Pei's signature. Three- dimensional embroideries combined with delicate ornaments enhance the rhythmical image of the collection and also a vivid feminine charm.
"For long, I have been using my designs and my work to express my feelings, my dreams, and speak from my heart. This season, I decided to just focus on the clothing itself," says Guo Pei, the Chinese fashion designer best known for designing dresses for Chinese celebrities, and in America for Rihanna's trailing yellow gown yellow gown at the 2015 Met Ball.
In this synchronized design process, Caroline Scheufele and Guo Pei successfully completed a blend of Chinese and Western cultures and aesthetics as well as the perfect fusion between fashion and jewelry. Caroline Scheufele has given rise to a vast and opulent collection of High Jewellery themed around a dreamy vision of Asia.
"Through a joint runway show with Guo Pei, an innovative and promising form of feminine solidarity is expressed: women are never as strong as when they combine their talents" says Caroline Scheufele.
Guo Pei is the second born-and-raised Asian designer to be invited to become a guest member of the Chambre Syndicale de la Haute Couture after Lebanese designer Elie Saab. In 2016, Time Magazine listed her as one of the World's 100 Most Influential People.