At the 2017 Cannes Film Festival, Chopard introduced Chopard Haute Parfumerie Collection.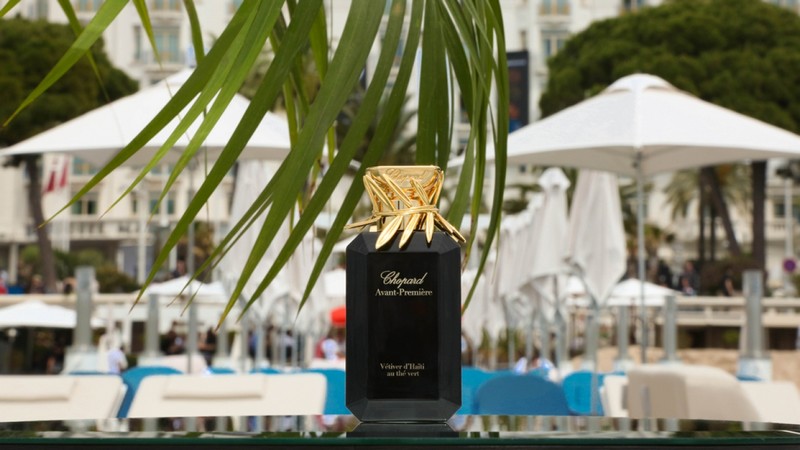 After more than 20 years with Coty, Chopard is establishing their own fragrance house, Chopard Parfums. The luxury brand aims to follow the highest standards, and champion individuality, nature and positivity—the core values at the very heart of its fragrance universe.
"Always give our best and be kind, generous and open to others. Be happy! It is this positivity that carries us forward" said Caroline Scheufele, the Artistic Director and Co-President of Chopard.
CHOPARD PARFUMS INTRODUCES ITS NEW CHOPARD COLLECTION: FOUR HAUTE PARFUMERIE CREATIONS FOR MEN AND WOMEN
Chopard Haute Parfumerie creations represent a new chapter in Chopard's journey towards sustainable luxury.
The inaugural collection is showcasing three naturals from the Firmenich NATURALS TOGETHER program for responsible natural ingredient sourcing. For this project, Chopard Parfums has joined forces with Master Perfumers Alberto Morillas and Nathalie Lorson. Both are known for exploring new ways to create natural and emotional scents. According to Chopard, with this collection, the new perfume house "takes its first step in a visionary journey towards natural and responsible perfumery."
The Chopard Collection – a Journey To Sustainable Luxury with an exclusive limited edition.
Symbolizing the bond between Chopard and the Cannes Film Festival, the bottle designed by Caroline Scheufele features a Palme D'Or-inspired frond encircling the neck of a gold and deep blue flacon to create a sculptural, jewel-like cap. The fragrance is presented in a luxurious black case imprinted with the iconic 19-leaf palme.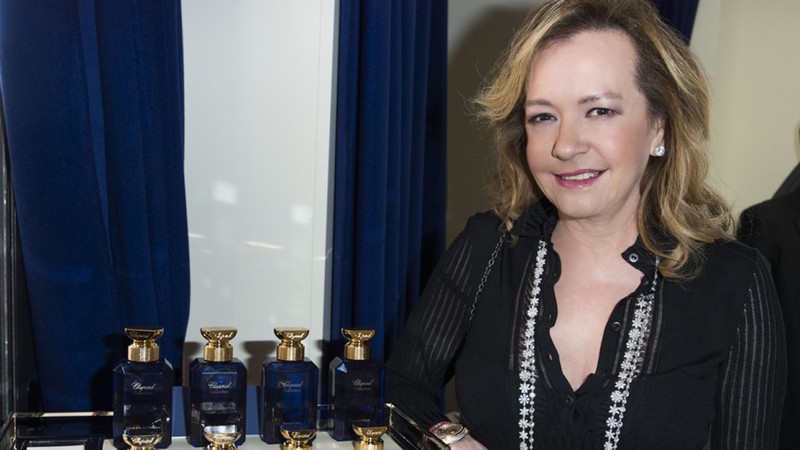 Nathalie Lorson Creates: Magnolia au Vetiver d'Haiti; Vanille de Madagascar; Neroli à la Cardamome du Guatemala.
A prolific perfumer, the Grasse native Nathalie Lorson is the nose behind some of the most iconic fragrances of our day, yet she remains humble and restless, ever pushed towards new horizons by her inquisitive, generous and imaginative spirit. She has received many prizes for her work, including Perfumer of the Year in Italy and France in 2015, yet her real reward comes when she passes a woman on the street who is wearing a fragrance she has created, and who has made it part of her life and her intimate world. "I don't do this metier for myself. My goal is to reach out to people."
"For the Chopard Collection, I focused on shaping outstanding precious stones and highlighting their colorful facets. The extraordinary timepieces from the Chopard high jewelry collections inspired me to use only the most exquisite ingredients: responsibly sourced vetiver from Haiti, vanilla from Madagascar, and cardamom from Guatemala are emblematic of high jewelry values, and merge esthetics with ethics, a testament to Chopard's commitment to excellence and passion. The Chopard Collection transforms nature's treasures into meaningful luxury."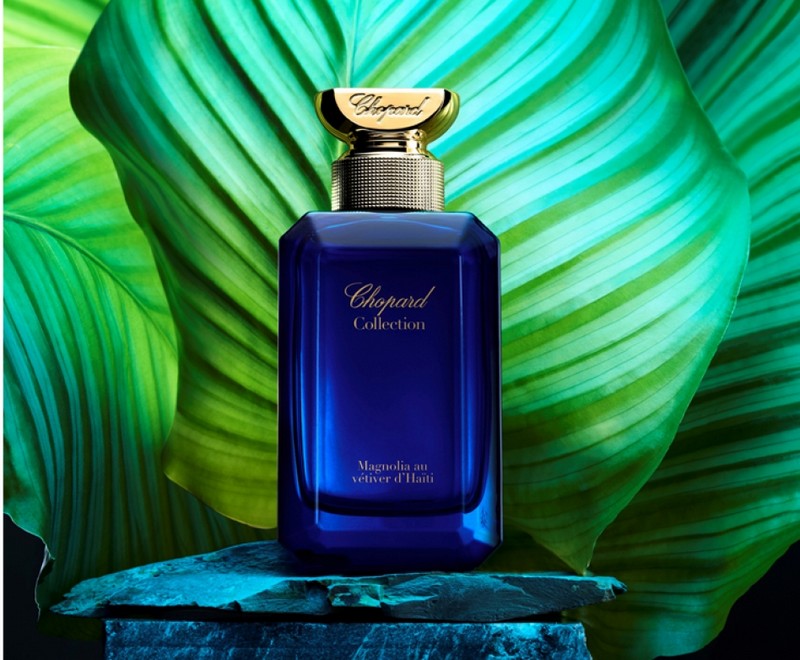 Alberto Morillas Creates Vetiver d'Haiti au Thé Vert
After decades of unwavering passion for the art of perfumery, Alberto Morillas' ideas continue to stand out. It's no surprise then that he is the first perfumer to receive the Fragrance Foundation's esteemed Lifetime Achievement Award.
Alberto Morillas fuses innovative natural techniques with breakthrough synthetic molecules, many of which he helped to patent, to create true works of art.
"The extraordinary Chopard universe drew me into the enchanted world of natural gems. Like perfumers, jewelers are looking for the most precious elements nature offers. They trace the best quality ingredients to responsible sources that bring to life the creation of their imagination. I work in much the same way as a jewelry craftsman does, selecting his stones, and observing them carefully before cutting them to reveal their most dazzling light."